According to Republican strategist and pollster Frank Luntz, this year's presidential election should have been a "slam dunk" for the Republican party.
Speaking with CBS host John Dickerson on CBS' "Face the Nation" Sunday, Luntz said that part of the problem for Republican nominee Donald Trump in the lead up to next month's election is that his campaign in recent months has been almost solely focused on him — not the party's vision for America.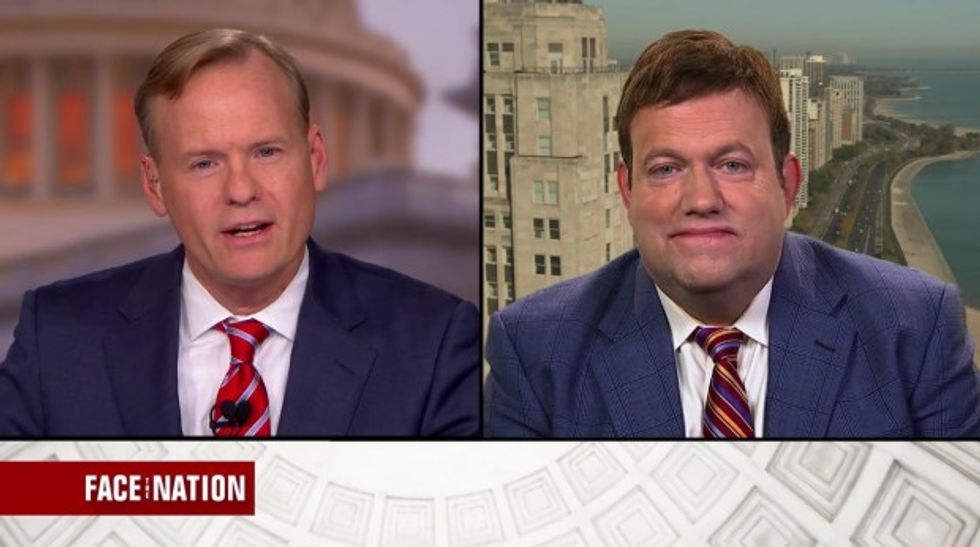 Image source: YouTube
"If he had stayed the voice and the vision for those people who have been left behind, this race would be a lot different than it is right now," Luntz said.
However, Luntz said that he doesn't believe the race for the White House is over, citing the large number of voters who are still undecided and the fact that Democratic nominee Hillary Clinton isn't polling over 50 percent in most polls.
"But it requires a level of discipline that the Trump campaign has not had," he said. "This is about the voice of the voters, not the voice of Donald Trump."
Luntz added that Trump scores really well with focus groups when he talks about his vision for America, but scores really bad when he begins to personally attack Clinton.
If Trump wants to pull off a victory next month, Luntz said the billionaire businessman will need more "discipline" and more "focus."
Watch Luntz's interview below: