One of the cornerstone policies of Republican nominee Donald Trump's entire presidential candidacy has been his hardline stance on illegal immigration. Trump has maintained throughout his candidacy that as president, he would build a wall on the southern U.S. border and deport all illegal immigrants currently living in the country.
However, that hasn't always been Trump's stance. In fact, as recent as 2012, Trump said he was against mass deportation of undocumented immigrants, especially those who have done a "great job."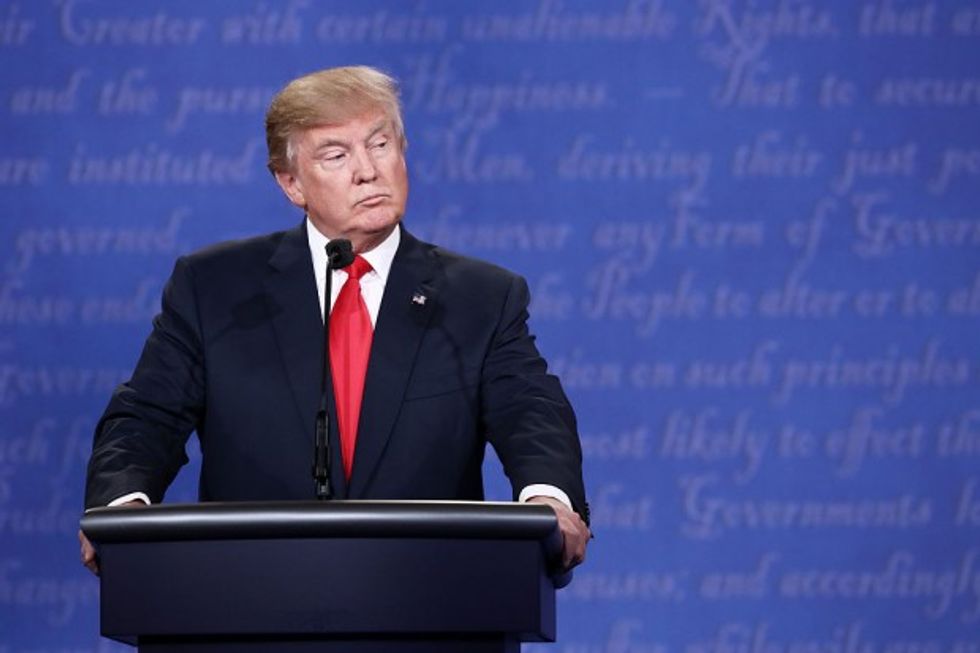 Getty Images/Win McNamee
CNN's KFile reported late Sunday night that Trump made those comments in a June 2012 interview with CNBC's "Squawk Box."
When asked about his views on immigrant labor, Trump said:
You know my views on it and I'm not necessarily, I think I'm probably down the middle on that also. Because I also understand how, as an example, you have people in this country for 20 years, they've done a great job, they've done wonderfully, they've gone to school, they've gotten good marks, they're productive — now we're supposed to send them out of the country, I don't believe in that, Michelle, and you understand that. I don't believe in a lot things that are being said.
According to CNN, the context surrounding Trump's comments was a discussion on Arizona's controversial immigration law, which was partially struck down and partially upheld by the Supreme Court just one day before Trump's interview. The billionaire businessman maintained a position that "both sides lost" in the ruling, CNN reports.
Trump, in a major speech over the weekend, also changed his tune on his proposal to build a wall. He has maintained throughout his entire candidacy that Mexico would be paying for the wall should he win the White House, but said on Saturday that the U.S. would pay for the wall with Mexico "reimbursing" the full cost at a later date.
Listen to Trump's comments below: