It's all about priorities.
According to Federal Election Commission filings flagged by the Washington Post, Donald Trump's presidential campaign spent $1.8 million on internal polling between June 2015 and September, compared to the $3.2 million it spent on the businessman's signature "Make America Great Again" hats.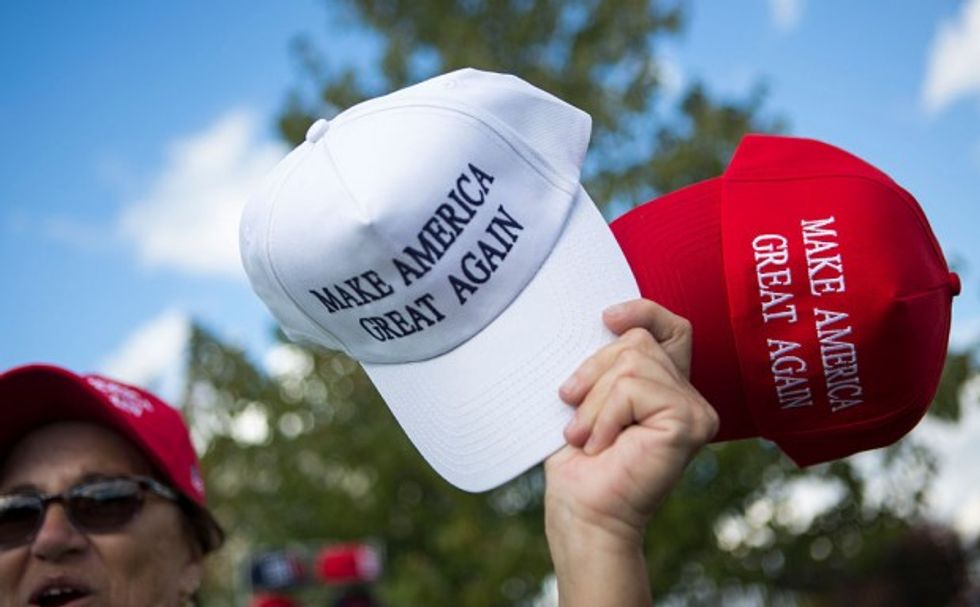 Donald Trump's "Make America Great Again" campaign hats (Jessica Kourkounis/Getty Images)
The Republican presidential nominee's campaign has even spent more (roughly $15.3 million) on hats and other collateral — shirts, signs, etc. — than it has on direct mail, field consulting, voter lists and electoral data. The filings also show Team Trump has spent more cash on collateral than it has on payroll, despite recent efforts by campaign manager Kellyanne Conway, a pollster, to steer spending in a more traditional direction.
But the billionaire did apparently venture into the world of traditional political spending a little. Trump's campaign has started pouring more substantive amounts of money into advertisements, according to the Post:
The FEC reports don't go into great detail about what is or isn't ad spending, so for our purposes we included things like direct mail, telemarketing services (which probably went to fundraising), the campaign's website and digital outreach and so on.

[...]

Trump spent more on ads (in that broad sense) in September than he had in any previous month, and also spent more as a percentage of his overall spending. It's not a surprise that the majority of his recent spending was on ads; what's surprising is that in 11 of the 16 months he's been running, ad spending was not the majority of what he was spending on.
While most candidates are unable to achieve the brand power that has been showcased by the popularity of Trump's famous hats, the demand for the Republican's merchandise has exemplified the strength his campaign enjoys. The power of celebrity that made his hats a must-have political item is the same power that thrust him all the way to the Republican nomination.
Whether that popularity is enough to win him the White House remains to be seen. But the focus on branding is certainly noteworthy, given the rumors circulating that Trump may launch a conservative media outlet — informally referred to as "Trump TV" — should he lose to Hillary Clinton next month.