Kellyanne Conway, Donald Trump's campaign manager, said Thursday that she believes the Republican presidential nominee has been "persecuted" by many members of the media, who she claims have covered him unfairly.
Conway's answer came when CBN News correspondent Jenna Browder asked the Trump operative what about the 2016 presidential election has "tested" her faith the most. She said it's been difficult to watch Trump be treated "really unfairly" by the press.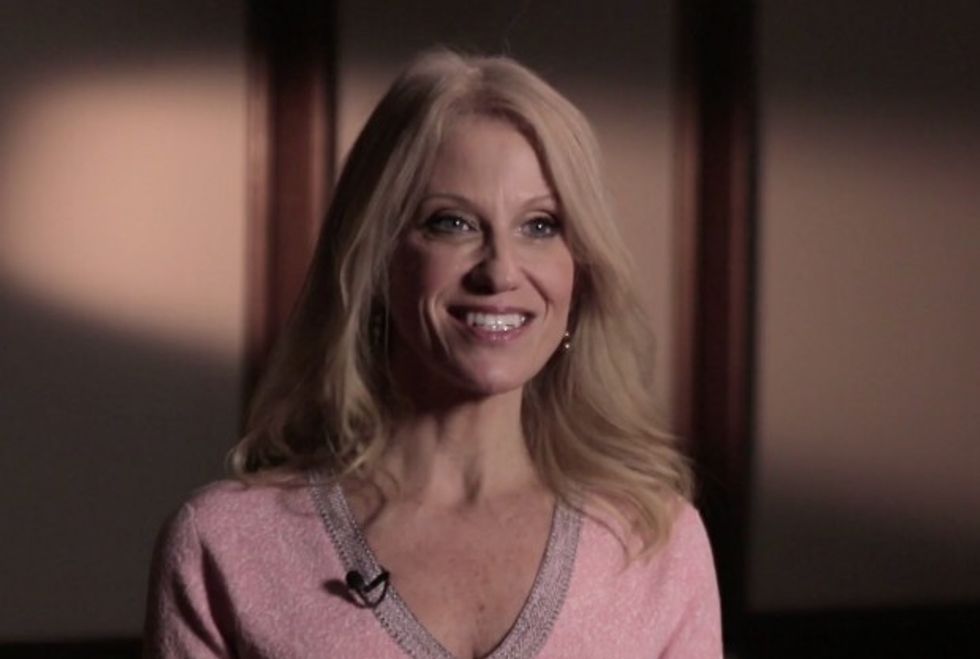 Kellyanne Conway (CBN News)
"I think that he is persecuted in a way that is incredibly unfair and out of proportion," Conway said. "The media suffers from a lack of portion control when it comes to negative slop being thrown toward Donald Trump, and that's unfortunate because I believe the voters deserve to have a free and open press and I believe the voters expect — and indeed merit — a real conversation on the issues."
Earlier in their conversation about faith and the election, Conway said the presidential race has "deepened" her love and appreciation for the United States. She told Browder she has been "struck by the goodness of America" since joining the Trump campaign in August.
"I'm really tremendously, emotionally moved by these individuals and when you walk around, I listen to them say to Donald Trump, 'Please bring jobs back to this part of Ohio,' or, 'Please save our country,' or, 'Thank you so much for running and making a sacrifice,'" she recalled. "[T]hey're really focused on him as the change-maker."
Conway's suggestion about journalists' treatment of Trump is not surprising. In his claims that the electoral system is "rigged" against him, Trump has time and again attacked the media's coverage of his campaign. The Republican standard-bearer's team frequently references a recent study by the Media Research Center, which says 91 percent of evening news coverage about Trump is negative.
Trump often calls reporters "dishonest," "corrupt" and "sick" during his boisterous rallies. The GOP candidate's condemnation of the press has become so commonplace that his supporters now taunt members of the media gathered in the press pens at his campaign events.
Earlier this week, CNN's Wolf Blitzer pleaded with Conway to instruct her boss to stop calling out the press during his stump speeches.
"He shouldn't be doing that. I mean, can you talk to him? And say to him, 'Mr. Trump, we only have a few days left, these are hardworking young journalists, they deserve to have some security,' if you will, because some of those Trump supporters out there, they get pretty nasty with what they're screaming at these young people," he said.
.@wolfblitzer asks @KellyannePolls to have Trump stop calling out the media at his rallies https://t.co/tfkKpolZbh

— The Situation Room (@CNNSitRoom) October 25, 2016
Conway, for her part, told Blitzer she would pass the message along.