According to Republicans, there is nothing remotely positive about President Barack Obama's prized health care law, The Affordable Care Act — otherwise known as "Obamacare."
This week, news broke that premiums under Obamacare would soar an average of 22 percent nationwide next year, just as Republicans predicted during the law's cutthroat battle to make it through Congress in 2009 and 2010.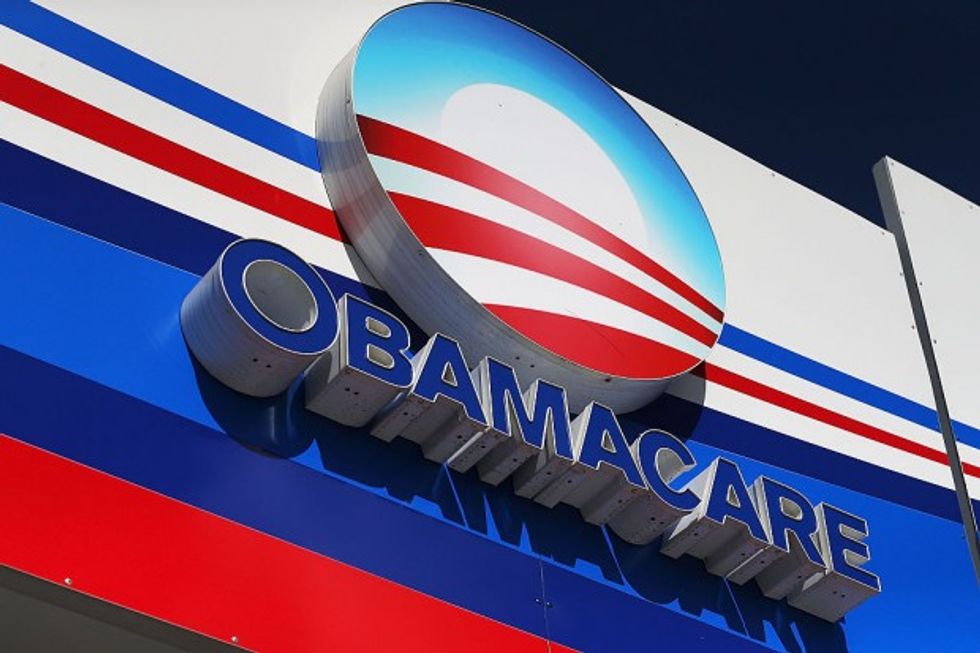 Getty Images/Joe Raedle
So, in this week's GOP address, which was delivered by Texas Rep. Jason Ratcliffe, it was only natural for Republicans to continue denouncing the failing law.
"As you can see, Obamacare is more than just another pile of broken promises," Ratcliffe said. "It's the worst of all worlds. It's higher costs and fewer choices. It's less freedom and more government. It's more uncertainty and less peace of mind."
But, according to Ratcliffe, there is a "better way."
"Republican are offering a plan to repeal Obamacare and replace it with real, sensible, patient-centered solutions," he said.
"Our plan gives you more control so you can choose the plan that best fits your needs — not Washington's mandates," Ratcliffe added. "That means things like making it easier to take insurance from job to job. Giving small businesses more leverage to negotiate better rates. And finally allowing health insurance to be sold across state lines."
Watch Ratcliffe's full message below: