Famed statistician Nate Silver runs the popular numbers blog FiveThirtyEight.com, which is famous for it's accurate predictions. Silver is very meticulous about the information he gathers and includes in his forecasts.
A recent prediction of his, however, has Trump doing a little bit better than other polls have indicated. This did not sit well with Ryan Grim at the Huffington Post, who wrote an article accusing Silver of "putting his thumb on the scales."
Silver calls this unskewing a "trend line adjustment." He compares a poll to previous polls conducted by the same polling firm, makes a series of assumptions, runs a regression analysis, and gets a new poll number. That's the number he sticks in his model ― not the original number.

He may end up being right, but he's just guessing. A "trend line adjustment" is merely political punditry dressed up as sophisticated mathematical modeling.
This is not an accusation that Silver took lying down. He quickly went to Twitter to go off on the HuffPost writer in a no-holds-barred rant.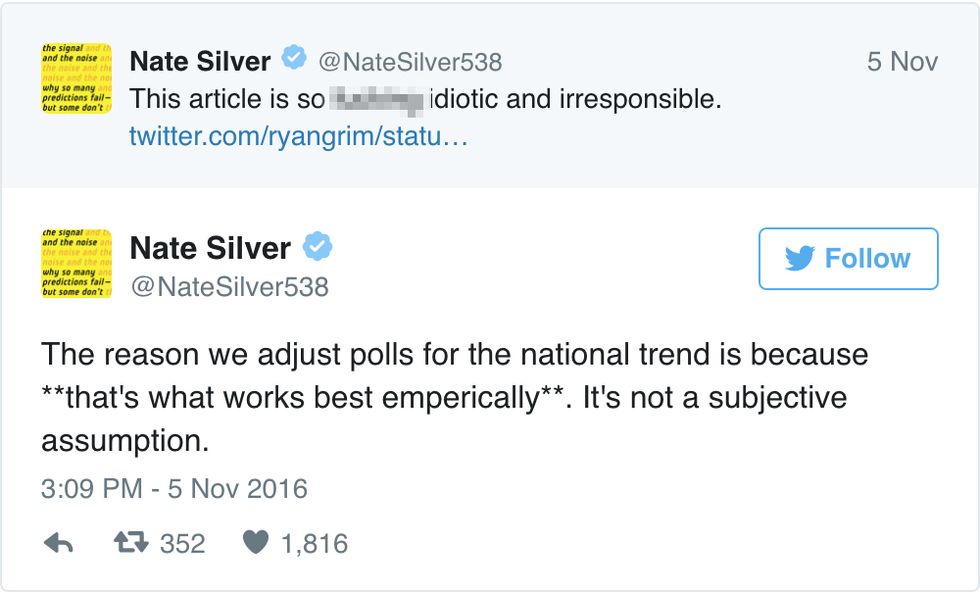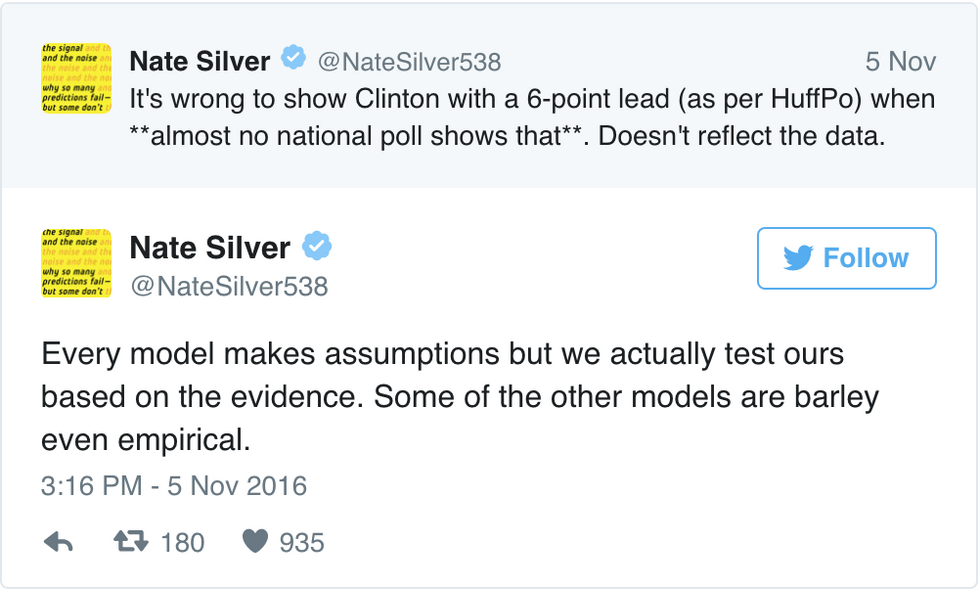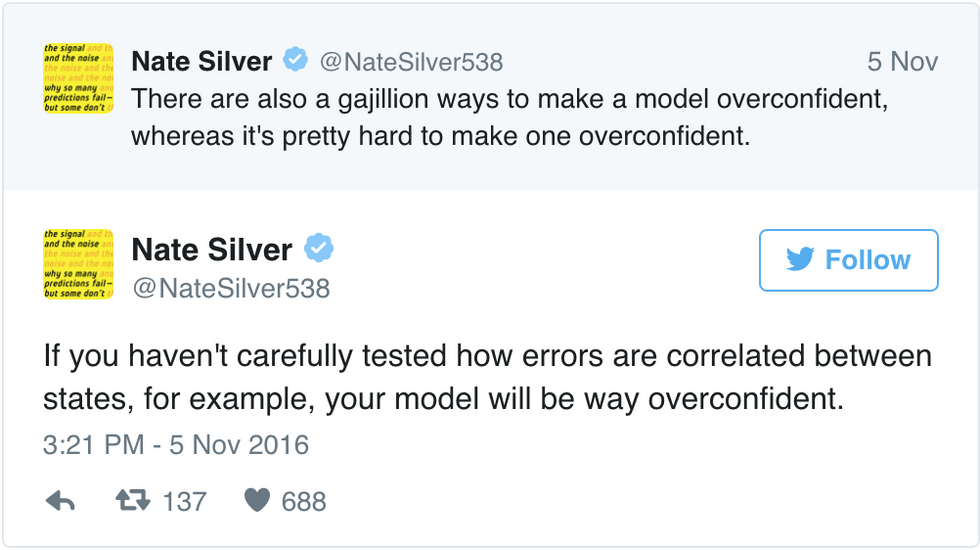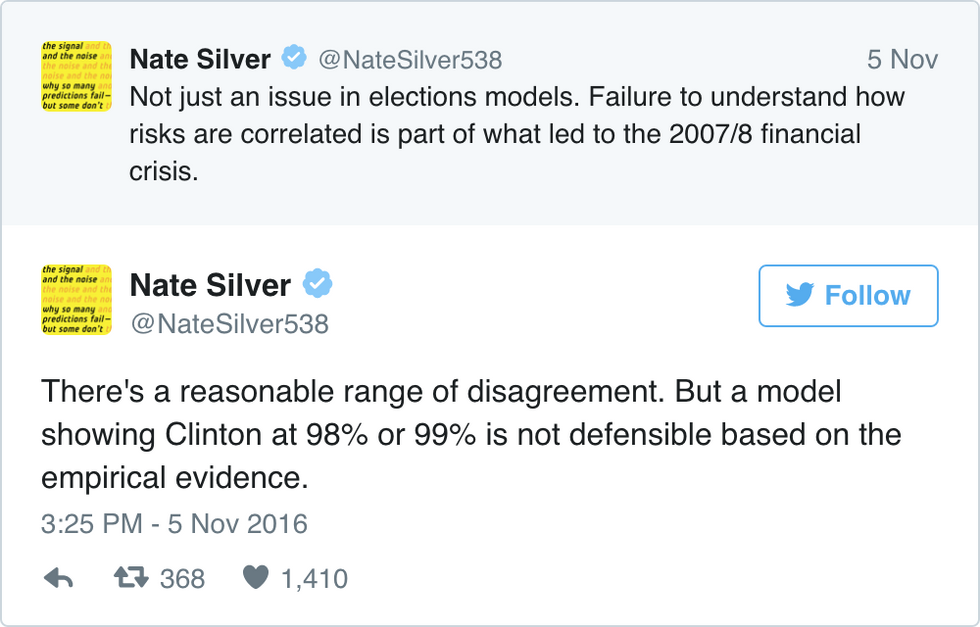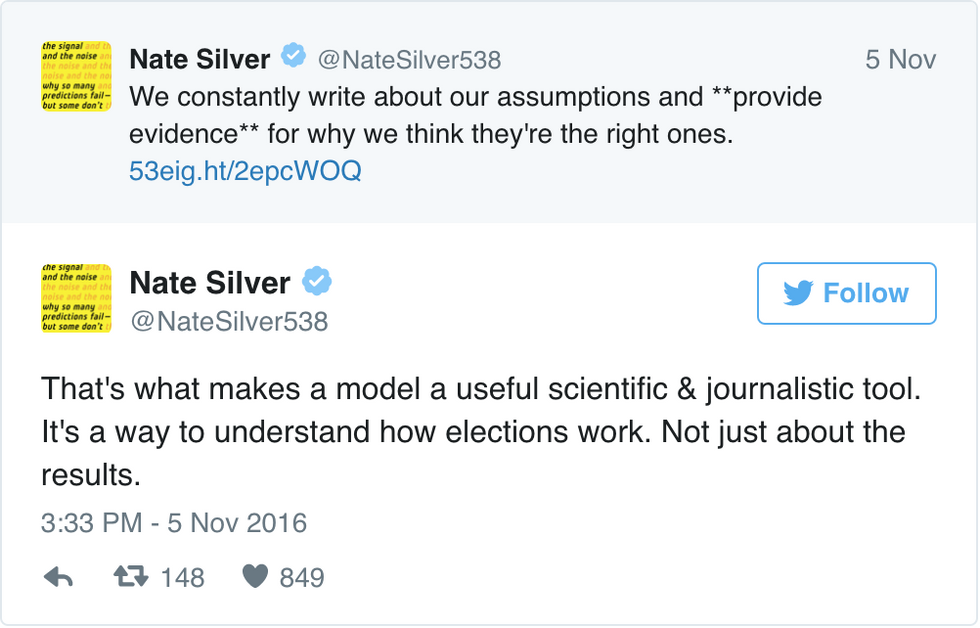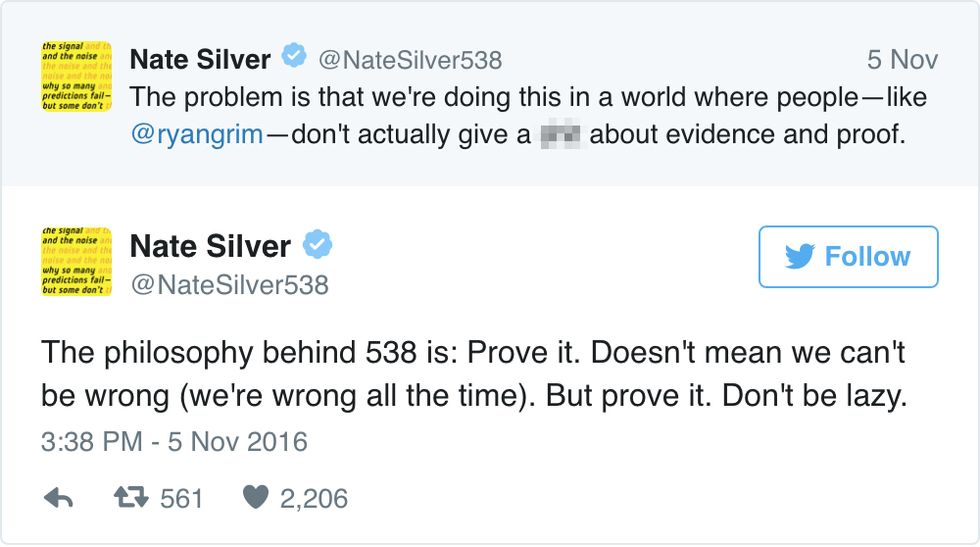 The summary is that Grim accused Silver of skewing numbers in the name of punditry. Silver, however, lashed back by saying he provides evidence for his predictions, and Grim's favored forecast of Clinton winning by 98 percent isn't backed up by any evidence at all.
With a few profanity laced tweets, Silver put the accusation of punditry on Grim, and the Huffington Post.