The edgy comedy of Dave Chappelle collided in hilarious fashion with AMC's "Walking Dead" in a highly-produced sketch airing on "Saturday Night Live."
Parodying a scene from television's top-rated drama provided Chappelle a prime opportunity to feature some of the most memorable characters from his old Comedy Central show.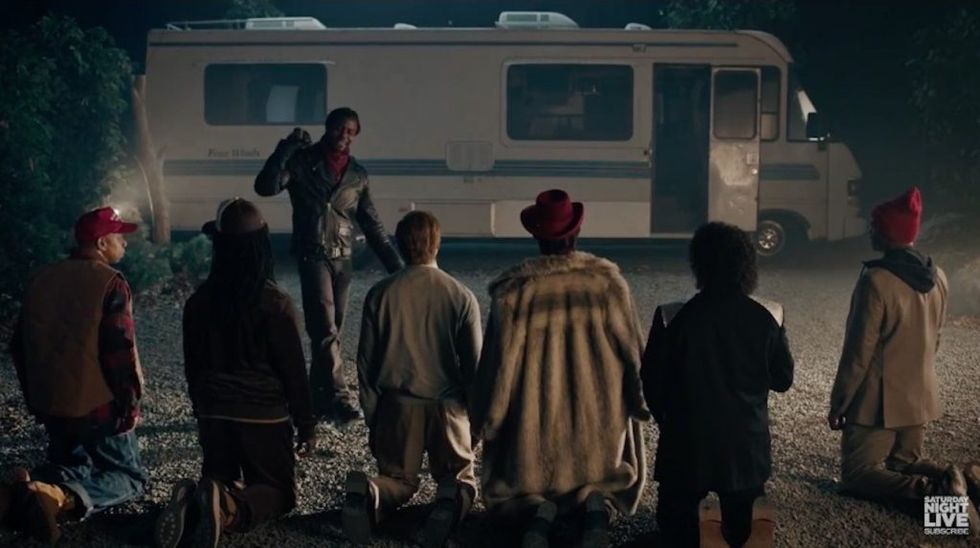 Image source: YouTube
In the scene mirroring "Walking Dead's" season opener, Negan — played by Chappelle — prepares to use Lucille (the barbed wire-wrapped baseball bat) to eliminate Tyrone Biggums, Chuck Taylor, Clayton Bigsby, Lil Jon or another of memorable characters from the Chappelle Show.
Just like the original episode, one of the characters meets a violent end.
And, as tempting as it is to reveal who ends up meeting Lucille, we are not going to spoil the (very funny) ending.
Watch below: