The 24-year-old bus driver in the deadly Chattanooga crash that killed multiple young children has been arrested and charged, police confirmed Tuesday morning.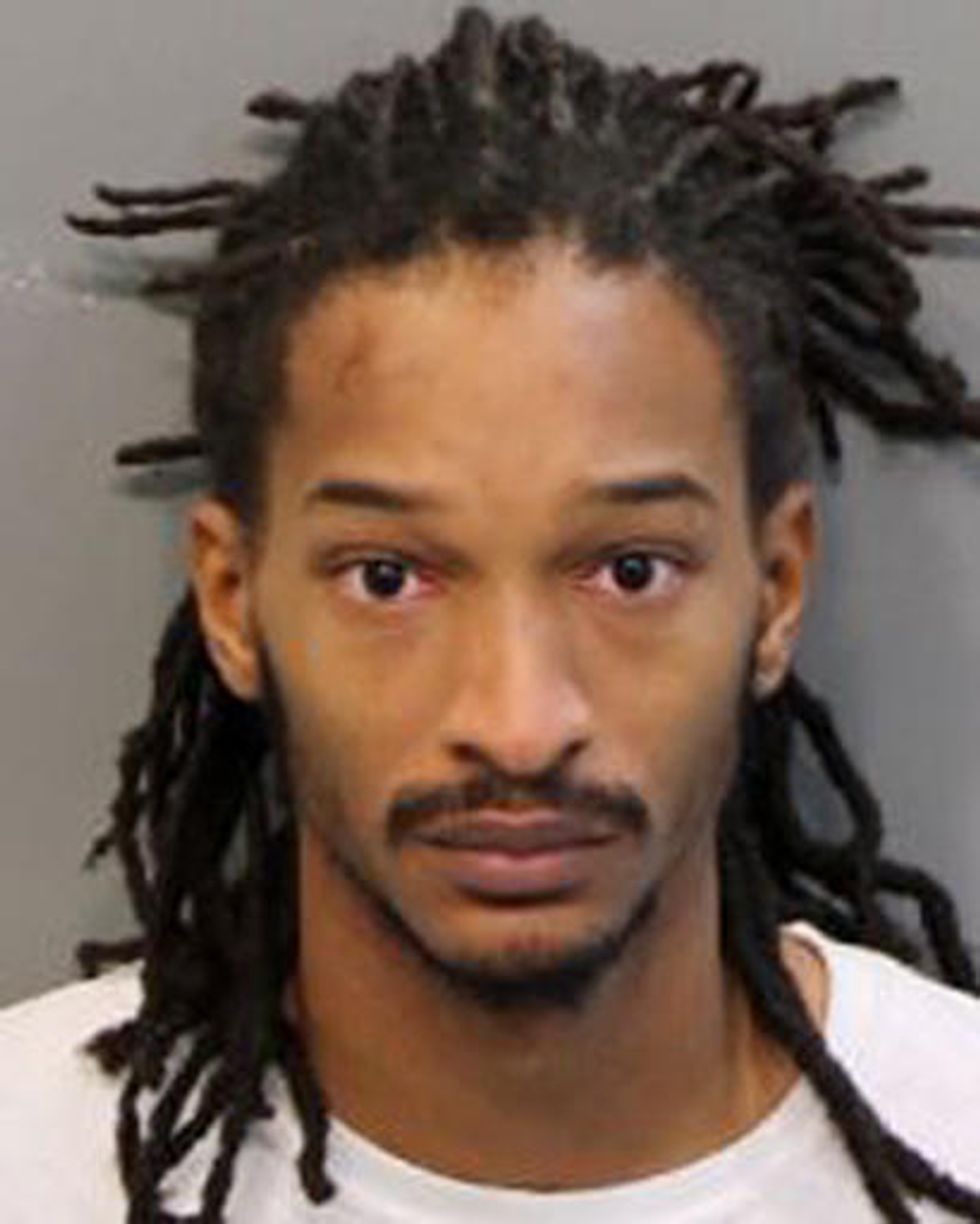 Johnthony Walker, 24, the driver of a school bus that was filled with elementary students when it crashed has been arrested and faces charges including vehicular homicide. (AP Photo/Chattanooga Police Department)
Johnthony Walker is charged with five counts of vehicular homicide, reckless endangerment and reckless driving, the Chattanooga Times Free Press reported.
Five children died at the scene, Chattanooga Police Chief Fred Fletcher told reporters Monday night. And the district attorney said that a sixth child has died, but police have not yet confirmed that fatality.
Fletcher added that Walker could face additional charges in the coming days.
The school bus carrying 37 students from Woodmore Elementary was the only vehicle involved in the crash. Police said they are investigating speed as a factor in the crash of the bus that wrapped around a tree.
"He wasn't paying attention. He was going real fast, and he hit a garbage bag. We then hit mailbox then flipped over and hit a tree real hard," one student aboard the bus told WDEF-TV.
Students on the bus ranged from kindergarten to fifth grade, according to police.
Three fourth-graders, one kindergartener and one first-grader were among the fatalities, according to school officials. Six students remain in the ICU as of Tuesday morning, six other students are still hospitalized, and other injured students have already been released to their families, Hamilton County Interim Superintendent Kirk Kelly said Tuesday morning.
The National Transportation Safety Board has been dispatched to Chattanooga to investigate the crash.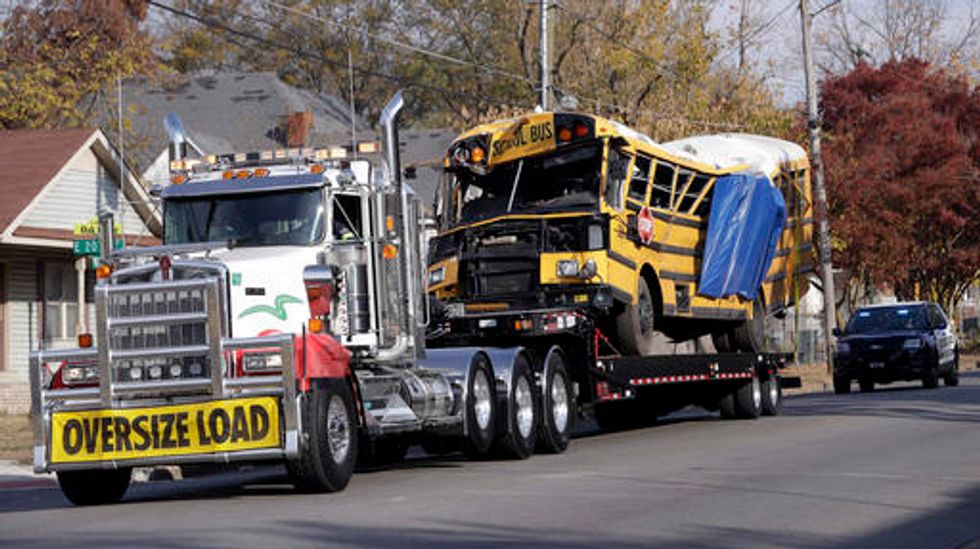 A school bus is carried away in Chattanooga, Tennessee, from the site where it crashed Monday. (AP Photo/Mark Humphrey)
"We are heartbroken for all of our students and their families," Kelly said. "Yesterday was the worst day we have had for Woodmore and Hamilton County Schools that I can recall in my life as an educator, as a parent and as a member of the community."
The elementary school remained open Tuesday in order to provide counseling services for students. Students who wish to stay home are excused, Kelly said.
Chattanooga Mayor Andy Berke recalled the 2015 shooting attack on military centers in the city that left four Marines and one sailor dead.
"Five is a cursed number in our city right now," Berke said. "We are again dealing with unimaginable loss."