Bostonians who tuned into CNN to see world traveling chef Anthony Bourdain's show "Parts Unknown," definitely saw some unknown parts on Thanksgiving night.
Or so we're being told by major news organizations.
The news story goes that viewers who tuned in did not find Bourdain showcasing different cultures, but instead found themselves watching 30 minutes of uninterrupted hardcore pornography starring a transexual pornstar at 11 pm eastern time. The incident itself was allegedly limited to the Boston area only.
CNN is broadcast through the local television provider RCN, and claims that the fault for this incident lies solely with them.
"The RCN cable operator in Boston aired inappropriate content for 30 minutes on CNN last night. CNN has asked for an explanation," said the cable news network to inquirers.
Jeff Carlson, senior VP and general manager of RCN told Variety that they are "in the process of researching this incident but see no evidence our CNN network feed was compromised last evening in Boston."
The reason that they are finding no evidence is because, as Mediaite writer J.D. Durkin points out, it likely didn't happen.
Doing some research, Durkin found the original tweet with which the complaint was made. A Twitter user going by "@solikearose" posted this tweet: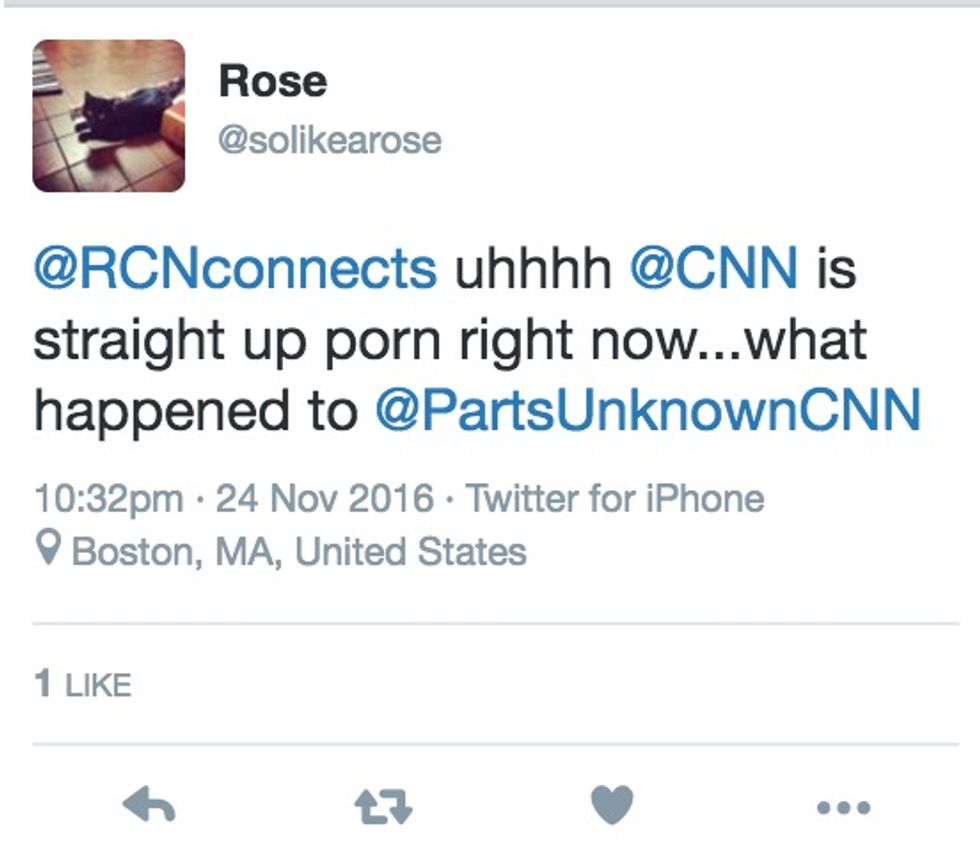 She even tweeted out a photo of her screen.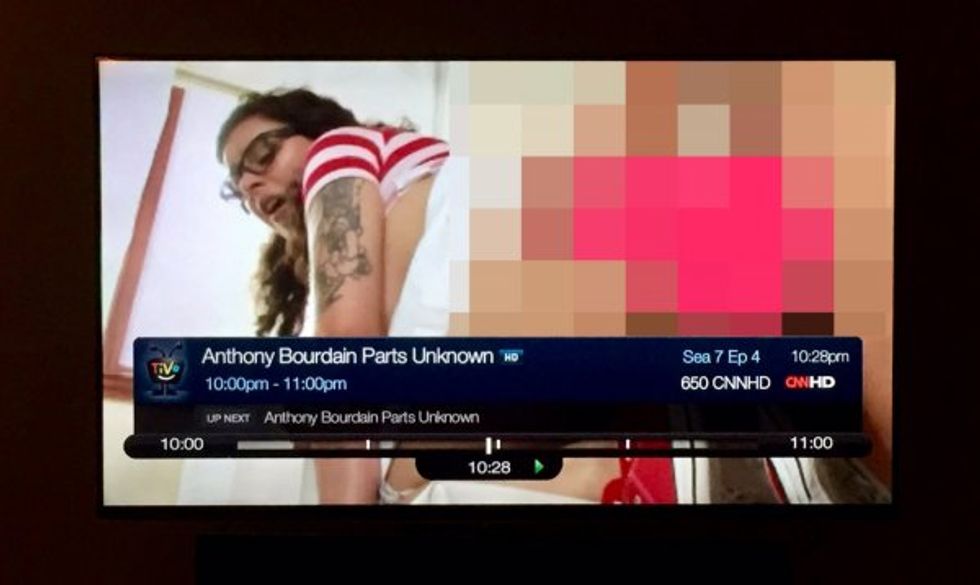 RCN consistently tried to contact @solikearose, who has now protected her account, and saying they have received no other reports. Durkin attempted to find other pictures pertaining to the incident, but did not. The only one available was this one, perfectly pixilated by @solikearose. If CNN was airing hardcore pornography, it would have been all over Twitter, with many other screenshots and unprecedented amounts of jokes.
But examples are minimal. Regardless, everyone from Fox News, to Variety, to International Business Times, to the Independent are reporting on it as if it had actually happened.
Could the media have been duped in one of the most successful "fake news" experiments we've ever seen, or did the porn actually air? At this time, it seems the more likely scenario is the former.