When Heather Valenti moved with her Marine Corps husband Steven from a base in Virginia to Camp Pendleton off the Southern California coast in April, she brought along an American flag.
The couple had the flag outside their front door when they lived on the East Coast, and Valenti said she kept up the tradition when they moved into their Oceanside condo — which she finds all the more meaningful now that Steven is deployed.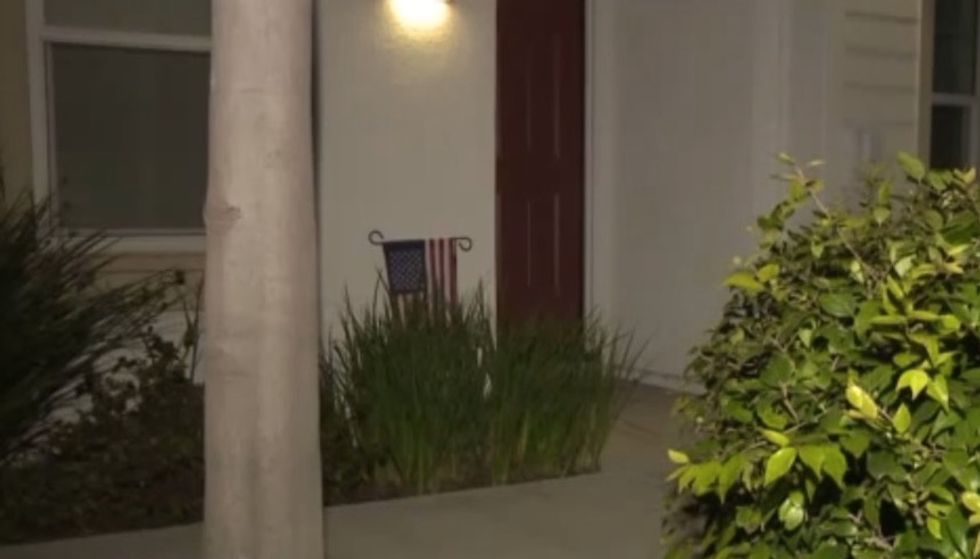 Image source: KSWB-TV
"With my husband overseas, this is important to us," Valenti told KSWB-TV. "We're American."
But Valenti's homeowner's association has a different perspective — and said so in a letter stating the flag has to be removed as it violates HOA regulations.
The letter, KSWB said, read in part: "Please remove the flag from the Common Area landscaping immediately. Failure to comply will result in further action by the Board of Directors."
"You've gotta be kidding me," Valenti told the station with a laugh, recalling her reaction upon reading the letter.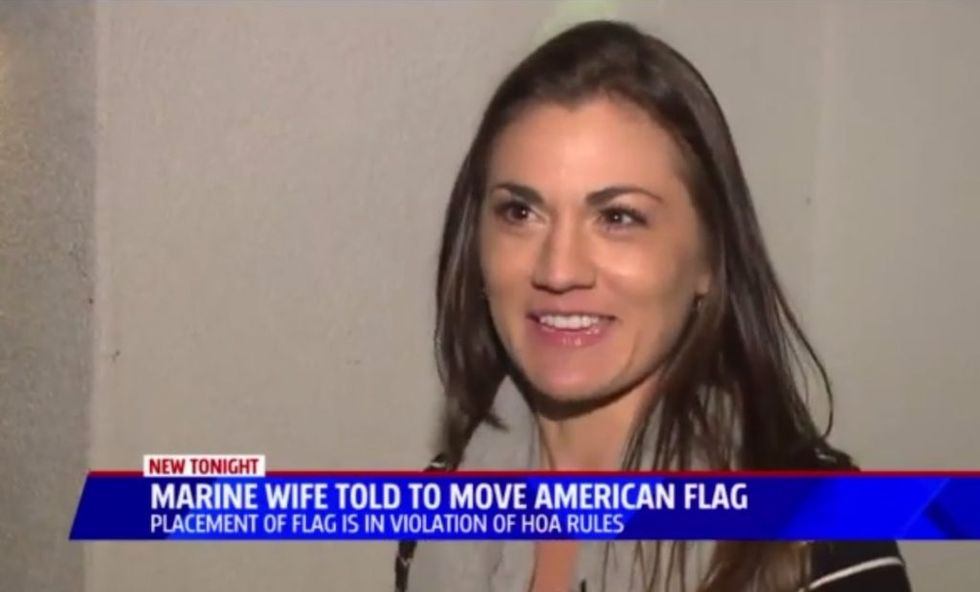 Heather Valenti (Image source: KSWB-TV)
Noting her American flag is "not offensive to anybody," Valenti added that neighbors display outdoor items in similar spots — one residence displays a flag with a pineapple, for example, apparently with no consequences.
"Coming from a family with a lot of people in the military and this election that just went on which was crazy, I just feel like I'm being targeted," Valenti told KSWB.
Aware of the controversy at Hampshire College in Massachusetts, which took down its American flag, Valenti said, "I just think it's disgusting what's happening in this country with the flag. It's America, and we should be able to fly it. There's bigger things to worry about in this world."
KSWB said Tuesday the HOA, Curtis Management Company, didn't return phone calls or emails over the matter.
(H/T: Heat Street)