Florida Navy vet Matthew Smith said his phone rang just after 3 a.m. Tuesday — and it was one of those calls you never want to get.
On the other end was his neighbor, Smith told WFTS-TV, saying fire trucks were across the street
Smith and his family were in Lakeland house-sitting for a relative that night, a WTVT-TV report noted. So he returned to his Plant City home — about a 20-minute drive — and saw the bad news with his own eyes, WFTS said.
The house was ransacked and torched in every room.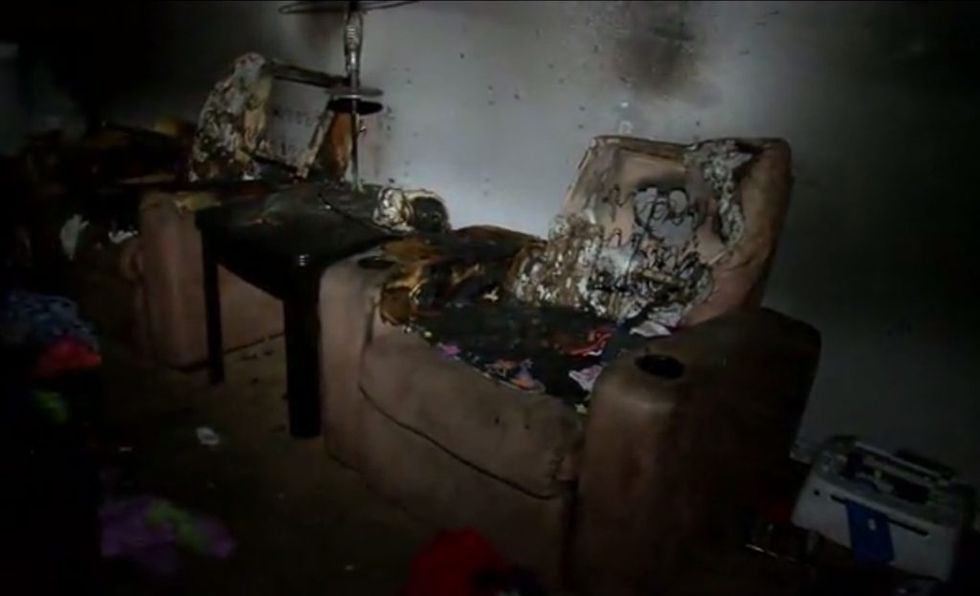 Image source: WFTS-TV
His 8-year-old daughter's bed and his 18-month-old son's crib were burned to crisps —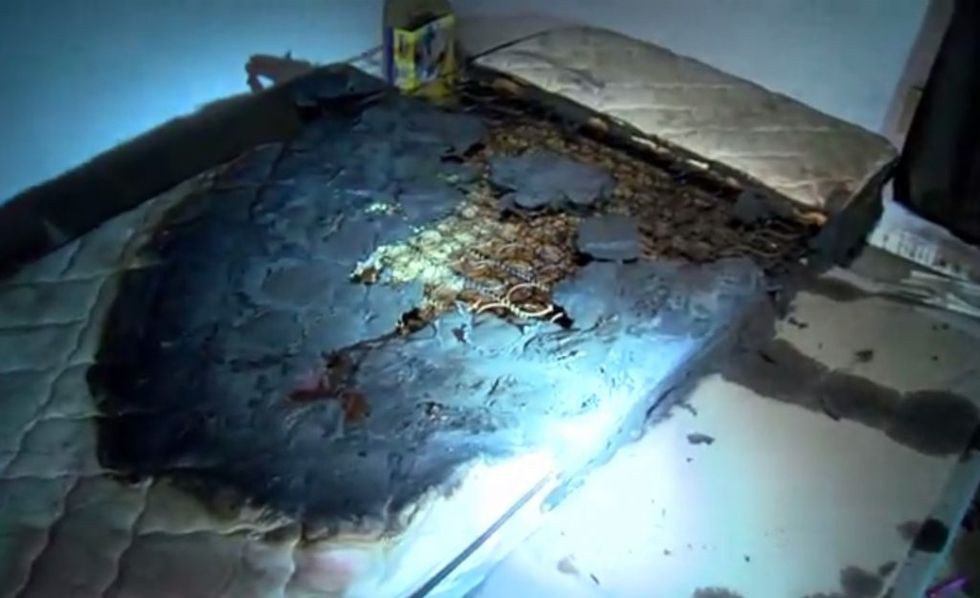 Image source: WFTS-TV
— accompanied by a spray-painted greeting on a wall: "F*** yo kids."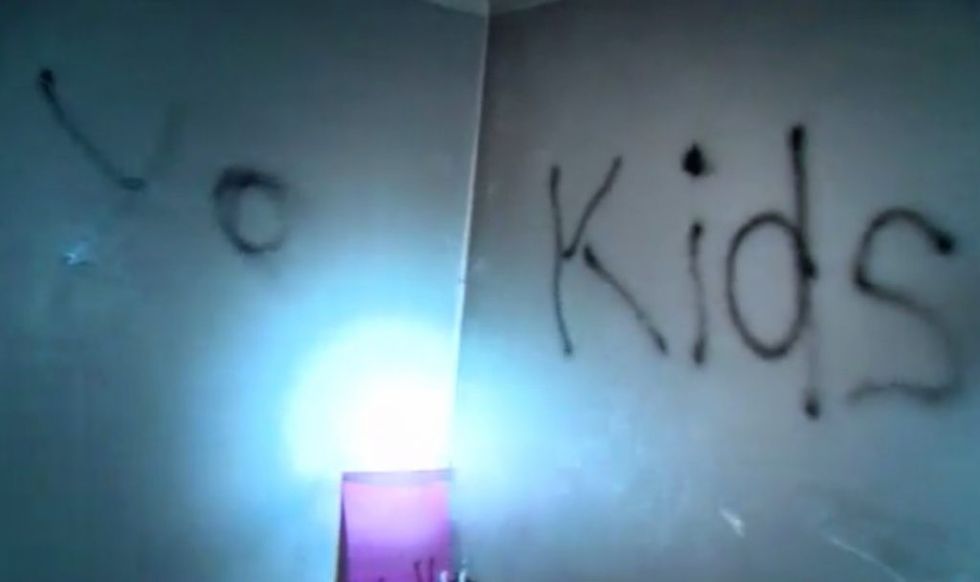 Image source: WFTS-TV
"Clothes from my room, all the way to the back, just made it everywhere," Smith told WFTS. "Papers, important documents thrown everywhere, just torn up. The Christmas tree set up yesterday was knocked down and had been lit on fire. Every piece of furniture was pretty much burned through."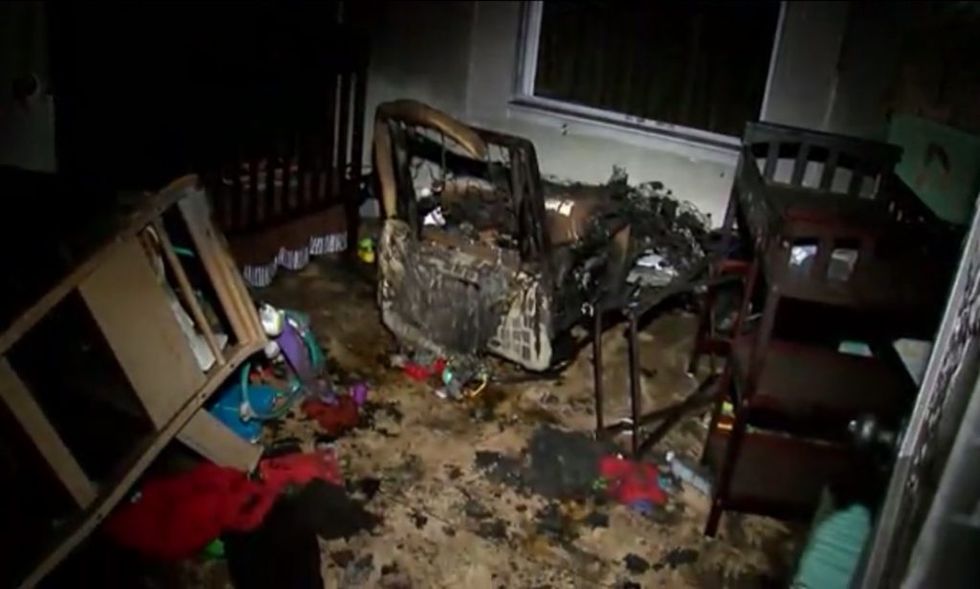 Image source: WFTS-TV
Other spray-painted messages included "cracker," "F*** Trump" and "Not my prez," the station said.
"Definitely scary," Smith told WFTS, adding, "Your heart kind of just sinks in your chest. Definitely blessed to have not been here. It was pretty bad."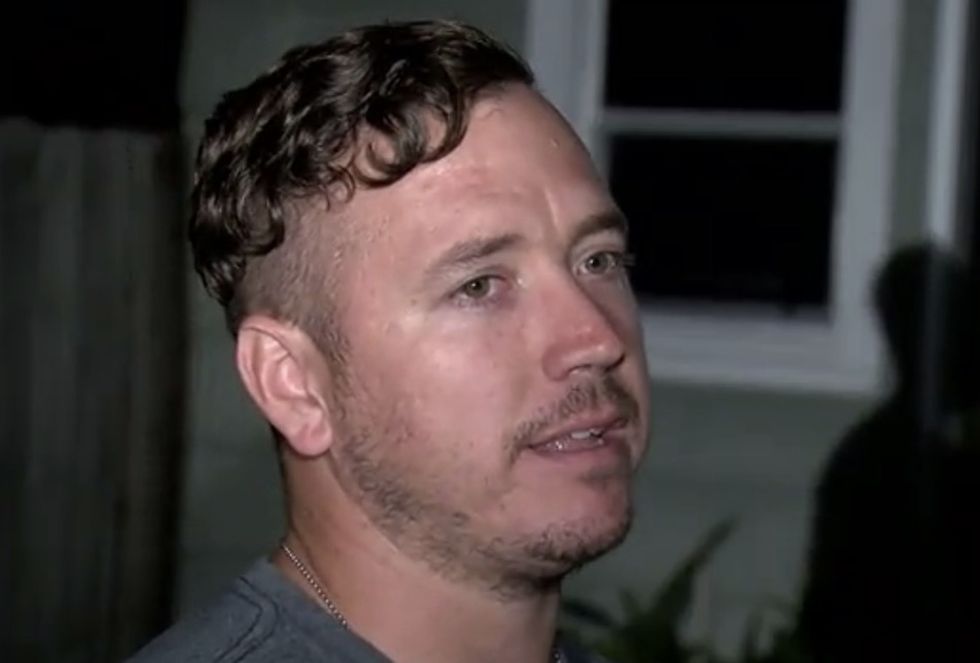 Matthew Smith (Image source: WFTS-TV)
The state fire marshal is investigating the incident as suspicious and a possible case of arson.
Smith flies the American flag, the POW flag and the Navy flag in front of the house but said he limited his pro-Trump sentiments — along with support for the Second Amendment and other conservative causes — to Facebook, WTVT reported.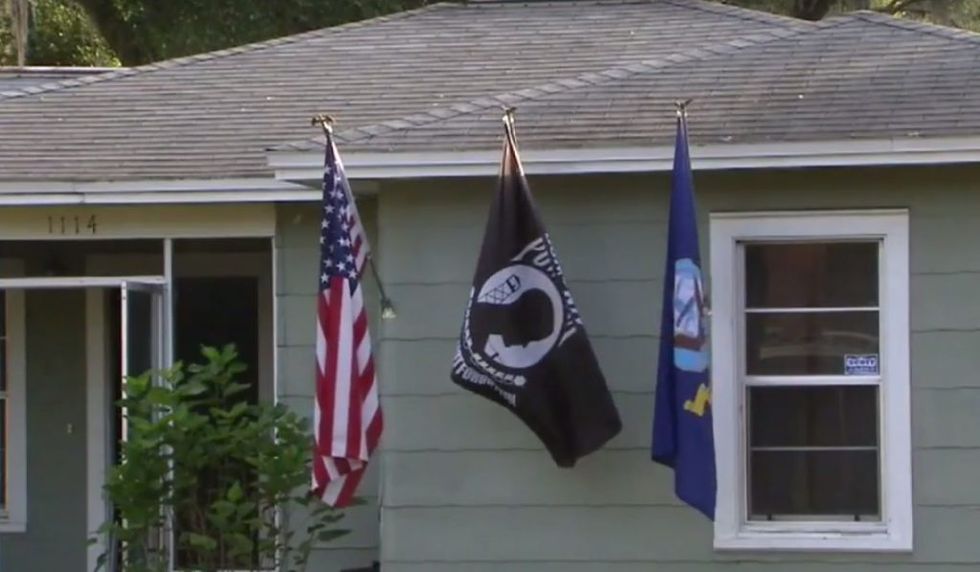 Image source: WTVT-TV/YouTube
"We supported Trump from when he started running for office," Smith's wife Brittany told WTVT. "We never made it public. We never had a sign in our backyard, so no one really knew we were pro-Trump."
The Smiths added to WTVT that their home is in foreclosure, and they have no insurance to cover what was lost in the fire. A GoFundMe account to cover the family's expenses was set up.
"We were always nice to everyone," Brittany Smith told WTVT. "It's very odd, very odd."
Matthew Smith chalks it up to what's been happening since Republican Donald Trump was elected president.
"It's been several months now where there's protesters breaking the law, damaging property, destroying cities," Smith told WFTS. "And, 'Oh, just let them do it,' and that's not how it should have gone down. If you are breaking the law, you should go to jail. That's it."
"It upsets me that things like this happen," Smith added to WFTS. "But there's not a whole lot I can do now but fall back and regroup and get things back. I'm glad none of us were here."