After losing the 2016 presidential election to Donald Trump, Hillary Clinton has rarely been seen in public, popping up at a handful of events that were likely scheduled before November 8.
In "The Hunt for Hill," "Saturday Night Live" poked fun at Clinton's recent low-profile status in a sketch parodying cable tv's low budget shows about the search for elusive legends like the Loch Ness monster, Big Foot and the exsanguinating chupacabra.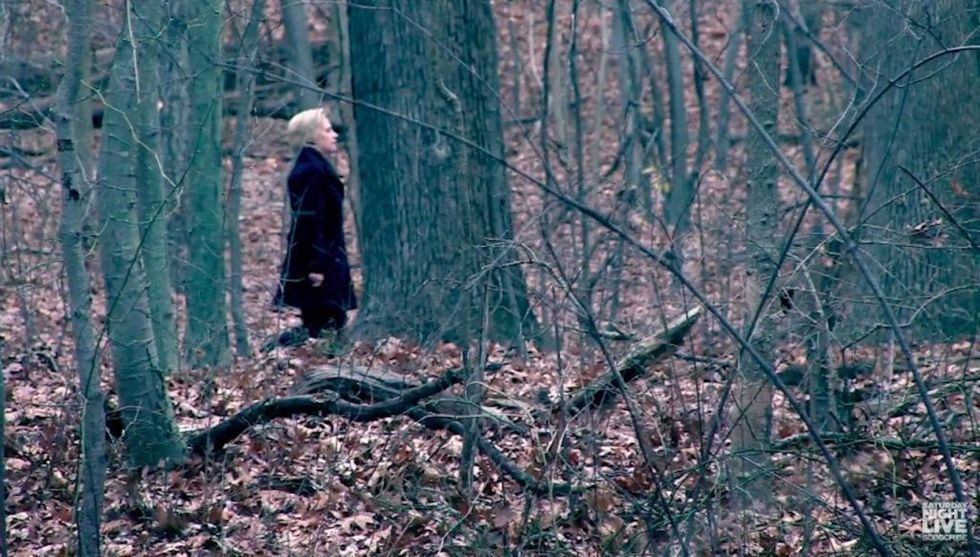 Image source: YouTube
The sketch mocks Clinton's post-election walk in the woods and the reportedly random encounter with a women whose family actually hosted a fundraiser for a previous Clinton campaign.
Watch the full skit below: