As school-age football players far and wide have imitated NFL quarterback Colin Kaepernick's decision to take a knee in protest of the national anthem this season, you may have noticed coaches joining their players.
Laguna Creek Football Players, Coaches Kneel for National Anthem https://t.co/86Kaz0OTAq

— FOX40 News (@FOX40 News) 1474750989.0
What Are Your Thoughts? Coaches Kneel During National Anthem at Homecoming Game https://t.co/NxVyuuEVop #ARNews https://t.co/V6UG65KKui

— KARK 4 News (@KARK 4 News) 1476185790.0
But after one Florida middle school football coach was seen on video taking a knee with his players before a recent game, the district was not happy.
The reason? When Coach Eddie Metcalf took a knee, it was during a prayer with his Wakulla Middle School football squad, WCTV-TV reported.
Metcalf and his players took a knee during the team's pre-game war chant — "We're gonna fight, we're gonna fight, until we can't fight no more!" — and then a player recited the Lord's Prayer, WCTV said.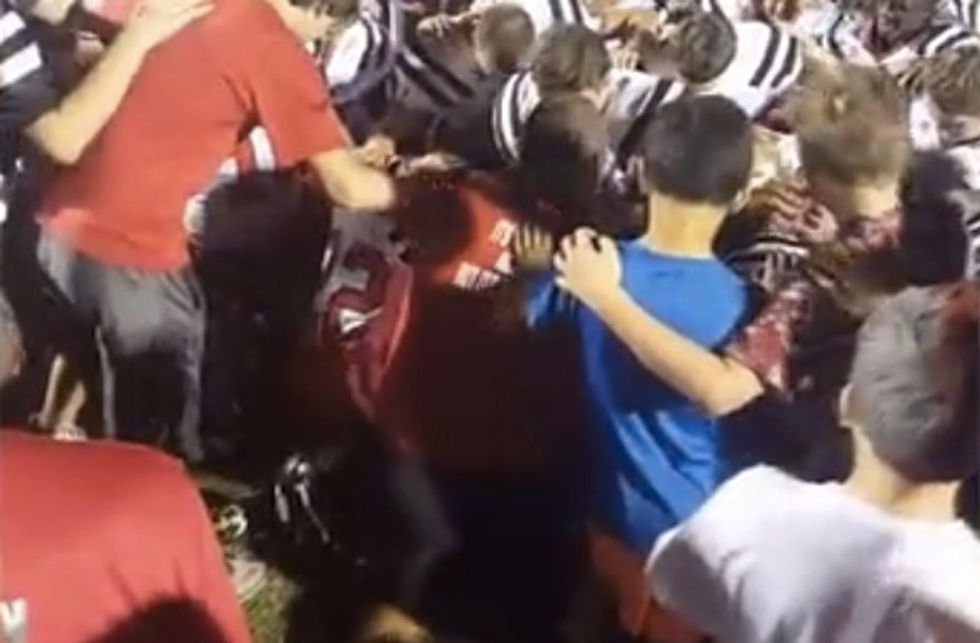 Image source: WCTV-TV
The Freedom from Religion Foundation called Metcalf's actions "unconstitutional" and said the coach is endorsing and promoting religion, the station reported.
Wakulla County Schools Superintendent Robert Pearce issued Metcalf a "Letter of Professional Guidance," which informed the coach he breached school policy and would be disciplined next time, WCTV said.
The letter notes the district's personnel handbook on the matter, saying "kneeling with students in prayer or joining hands with students in a prayer circle" constitute "unlawful participation," the station said.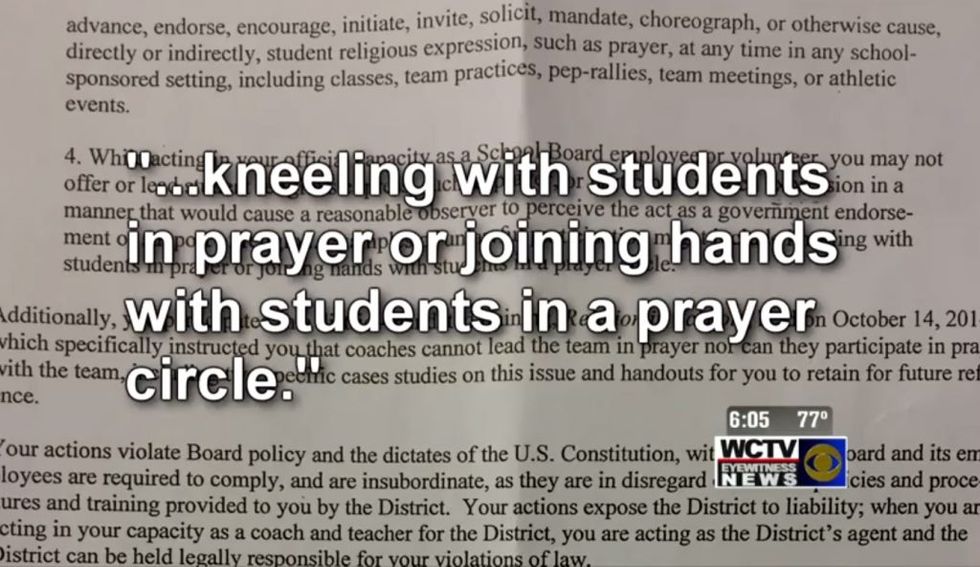 Image source: WCTV-TV
"That's not allowable under the law," Pearce told WCTV. "The coach may not participate in the prayer. He may not kneel with the players. He may not put his hands on a player during a prayer."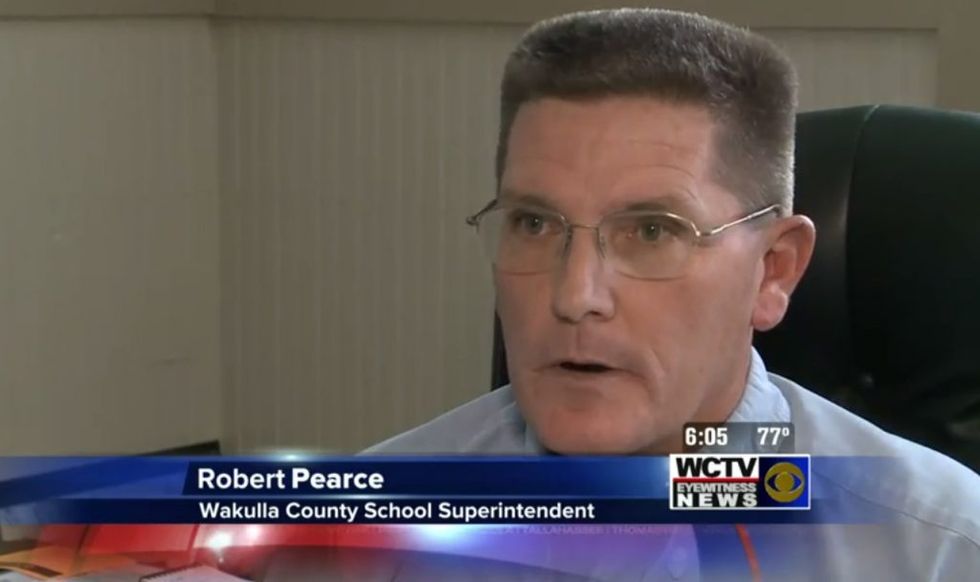 Image source: WCTV-TV
But some said Metcalf didn't start the prayer or say it aloud, the station said. Parent Jeremy Smith addressed the Wakulla School Board Monday night and asked how Metcalf's actions are dissimilar to school leaders bowing their heads in prayer at graduations.
"All should be able to have that right," Smith told WCTV. "They are not teaching. They are not spreading their faith. They are just exercising their First Amendment right to simply pray."
Pearce sees it differently.
"What we want our coaches to do — and what most people have survived with in regards to meeting the letter of the law — is to have separation from the players, two to three steps," Pearce added to the station. "You are allowed to have reverent respect for their prayer."
(H/T: Todd Starnes)