A Texas man said he woke up in his Highlands home early Friday morning to a terrible sight just outside — his SUV was on fire.
The homeowner then went outside and saw that his vehicle as well as the outside of his home were spray-painted with the N-word, KPRC-TV reported.
"I walked to the front and looked out the window and seen my car out there all burned up," the homeowner told KPRC. "It's disturbing. It's sick thoughts that makes people do these crazy things."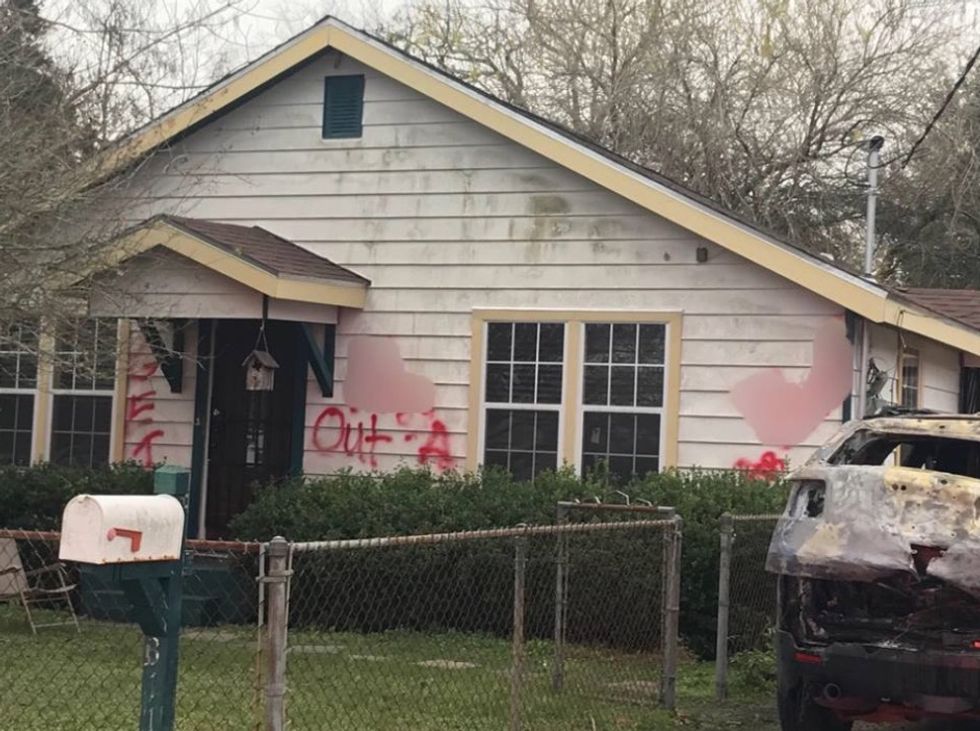 Image source: Harris County Fire Marshal
The Harris County Fire Marshal's Office is investigating the incident as a possible hate crime, KPRC reported, adding that there's a $5,000 reward for information leading to an arrest.
The homeowner hasn't been named and didn't want to appear on camera with KHOU-TV — but he told the station he considers himself black.
The 51-year-old victim told KPRC he's lived in the home for the last eight months and has dealt with seemingly related incidents.
"I just hear cars rolling by with the N-word, 'Get out,'" he told KPRC, "and it's funny that I'm saying this, because that's exactly what it says on that car."
The father of five said his children weren't there at the time of the incident but visit often.
"Why me?" he asked KPRC. "I don't do much. I don't go a lot of places. I pretty much stay home. I don't mess with a lot of people."
Firefighters washed the paint off the house but the homeowner remained unsettled.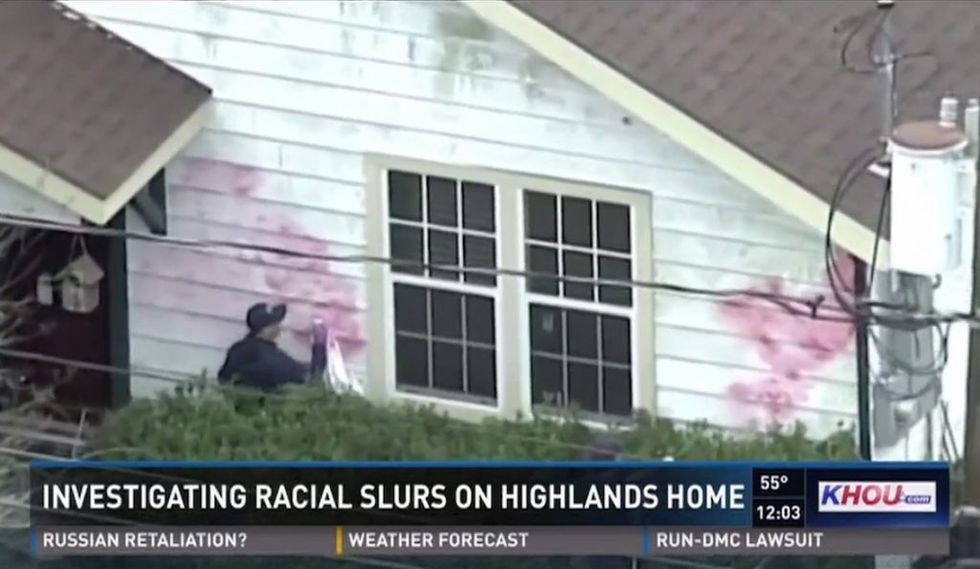 Image source: KHOU-TV
"[I'm] kind of scared. Nervous," he told KPRC. "[I] don't really know what to expect. [I] don't know how to deal with it."
But he's not leaving the neighborhood: "I just plan on staying here and living."
(H/T: New York Daily News)