Just hours after being sworn in, President Donald Trump reinstalled the bust of former British Prime Minister Winston Churchill back into the Oval Office.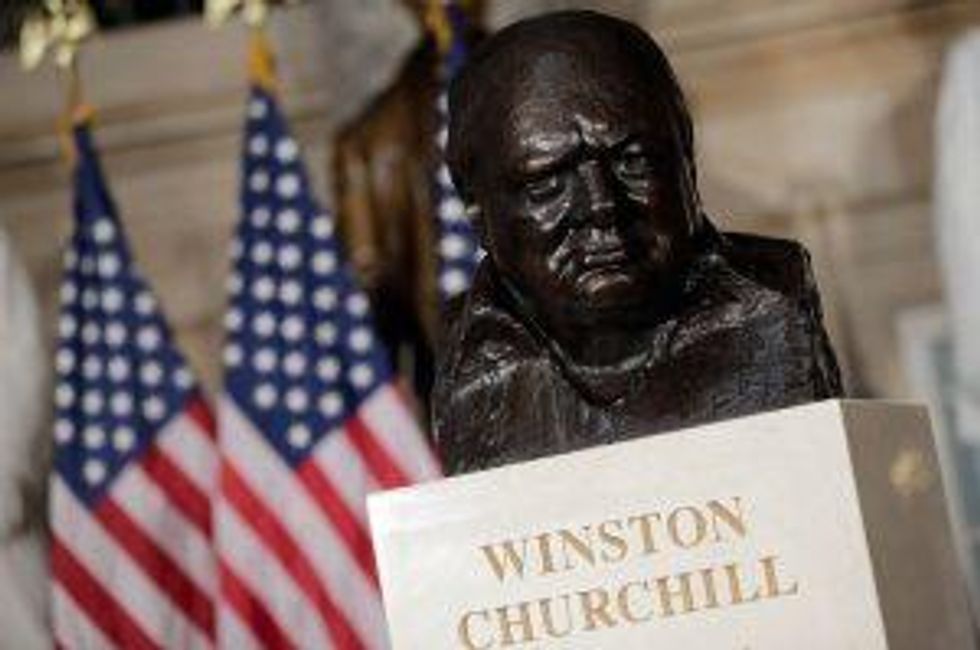 A bust of former British Prime Minister Winston Churchill. (Getty Images)
Reporters first noticed the bust in the Oval Office Friday evening just as Trump was signing several executive orders, some of his first acts as president.
The bust was removed by former President Barack Obama shortly after he took office in 2009. Obama replaced it with busts of civil rights icon Martin Luther King Jr. and former President Abraham Lincoln.
The move created a wave of controversy and outrage with conservatives, who alleged that Obama removed the bust to snub the British. Conservative documentary filmmaker Dinesh D'Souza alleged in his documentary "2016: Obama's America" that Obama removing the bust was further evidence that he hated American and British imperialism.
Obama, however, denied those allegations.
It was reported last week that Trump personally asked the British if he could have the bust back to reinstall it in the Oval Office. A spokesperson for British Prime Minister Theresa May confirmed that May was more than happy to re-gift the bust.
"The Prime Minister is happy to loan the Churchill bust to the White House and will be delighted to view it on display when she visits this Spring," the spokesperson said.
The bust was originally gifted to former President George W. Bush in the initial days of his presidency in 2001.
Since being removed, the bust had been kept at the British Embassy in D.C. According to pictures from reporters Friday, it appears that Trump also kept the bust of MLK in his new office.