After "Stranger Things" nabbed a Screen Actors Guild award, David Harbour took the stage with fellow cast members Sunday night and pulled a Meryl Streep — going after Republican President Donald Trump without mentioning his name.
On the heels of Trump's immigration freeze, Harbour — who plays Chief Jim Hopper on the Netflix series — called the award a "call to arms" and urged the audience to "battle against fear, self-centeredness and exclusivity of our predominantly narcissistic culture" and remind others "that when they feel broken and afraid and tired, they are not alone."
Harbour then vowed that the show's cast "will repel bullies" and "shelter freaks and outcasts, those who have no home!" which got the audience members cheering and on their feet.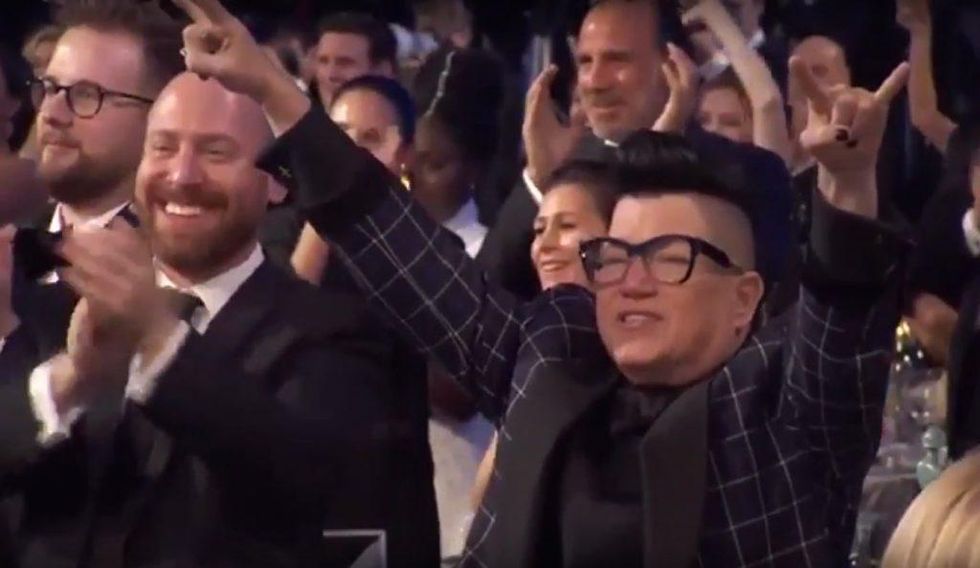 Image source: YouTube
"We will get past the lies!" he continued. "We will hunt monsters! And when we are at a loss amidst the hypocrisy and the casual violence of certain individuals and institutions, we will, as per Chief Jim Hopper, punch some people in the face when they seek to destroy the weak and the disenfranchised and the marginalized!"
Curiously, actress Winona Ryder stood next to Harbour during his speech and offered a series of facial expressions ranging from apparent confusion to outright mockery, which attracted as many headlines as her co-star's words: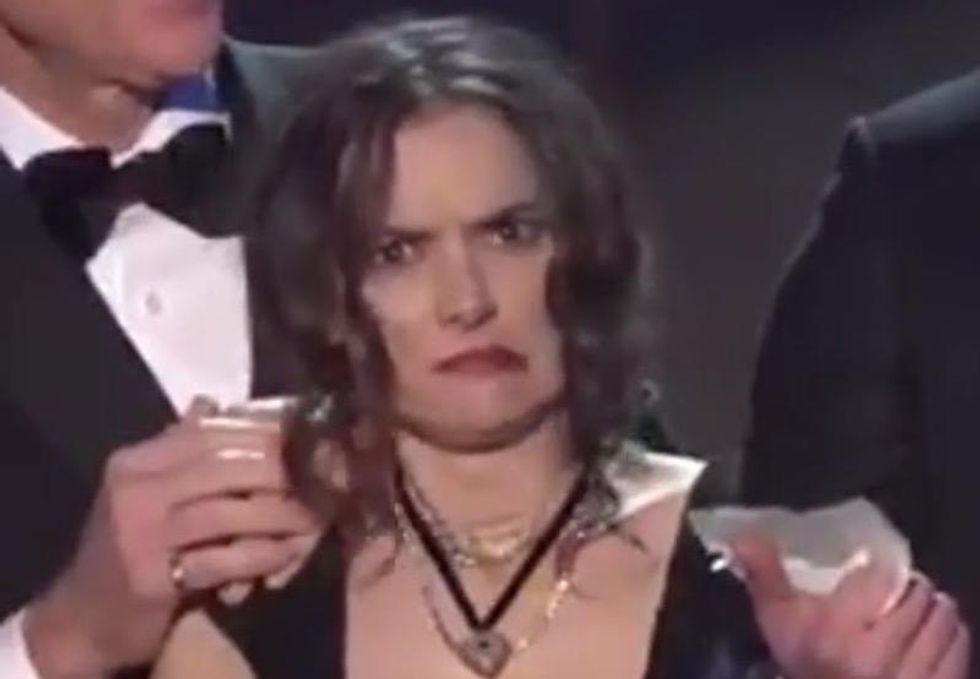 Image source: YouTube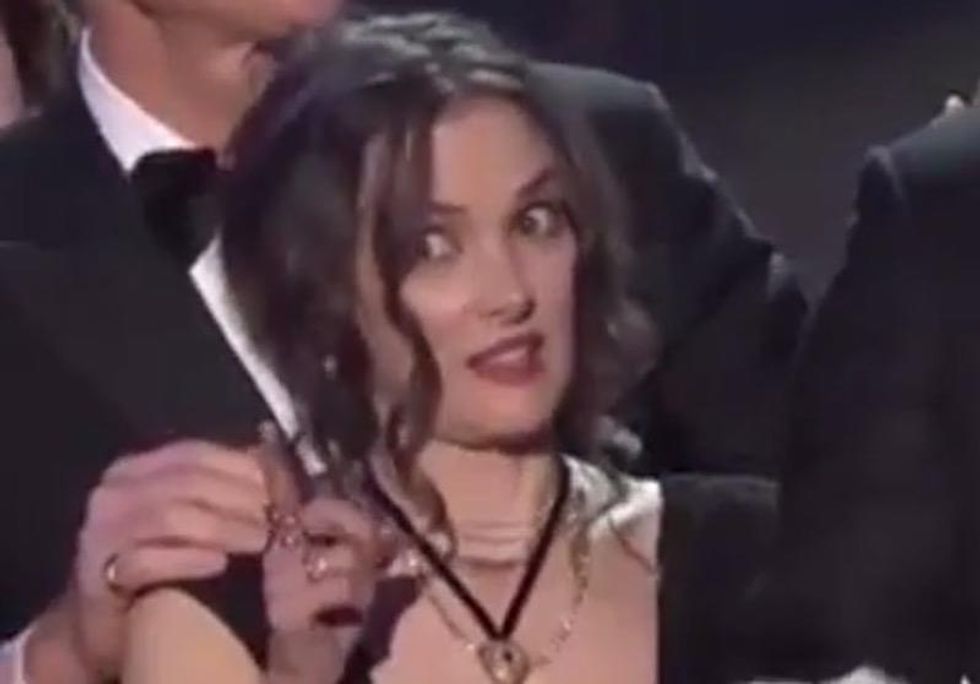 Image source: YouTube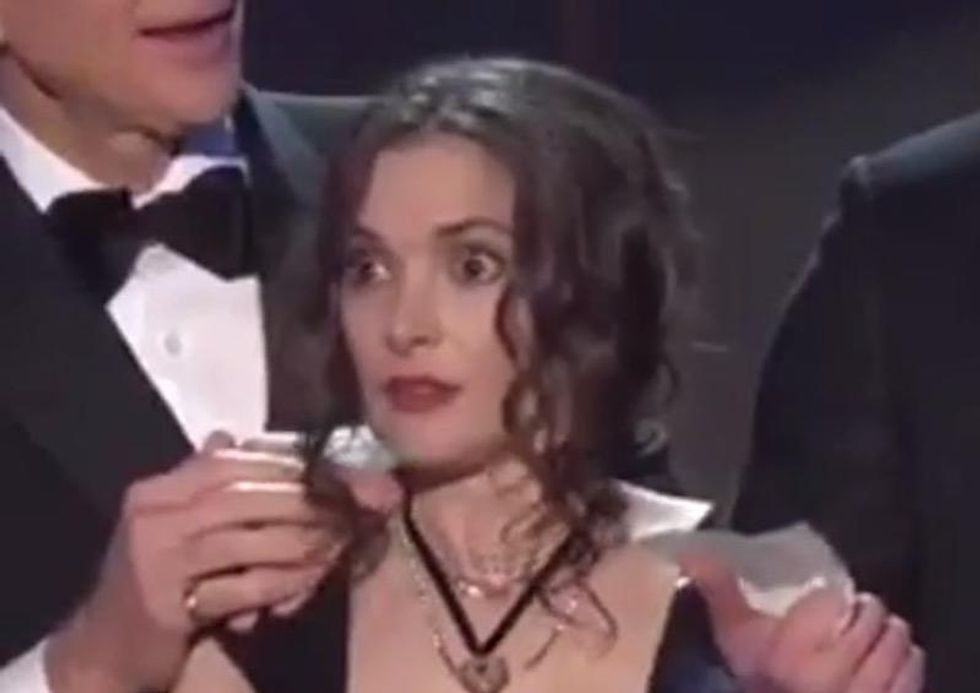 Image source: YouTube
Here's the speech:
(H/T: Consequence of Sound)