It was senior night for the Norman High School girls' basketball team — an event to honor players going through their final season in uniform and have a go at rivals Norman North.
But inside the packed Oklahoma gymnasium last Friday, all eyes were on one senior in particular — Lainy Fredrickson.
"She's always asking me, 'When am I getting in?'" Michael Neal, Norman girls' head coach, told the Oklahoman.
As the clock wound down with less than a minute to play and the Norman Lady Tigers had their home victory over Norman North well in hand, Lainy was sent into the game to the cheers of the crowd.
You see, Lainy is a special-needs student. She had a brain tumor as an infant which led to developmental challenges as well as Prater-Willi Syndrome, which affects her appetite, KWTV-TV reported.
But it's never been enough to keep her off the court, which she's seen plenty of times as a veteran Special Olympian, the station said.
And this season, the girls' basketball coach approached Lainy's parents about having her on the team.
"The girls love her," her mother Mona Fredrickson told KWTV-TV. "She loves basketball, and it's been a wonderful experience."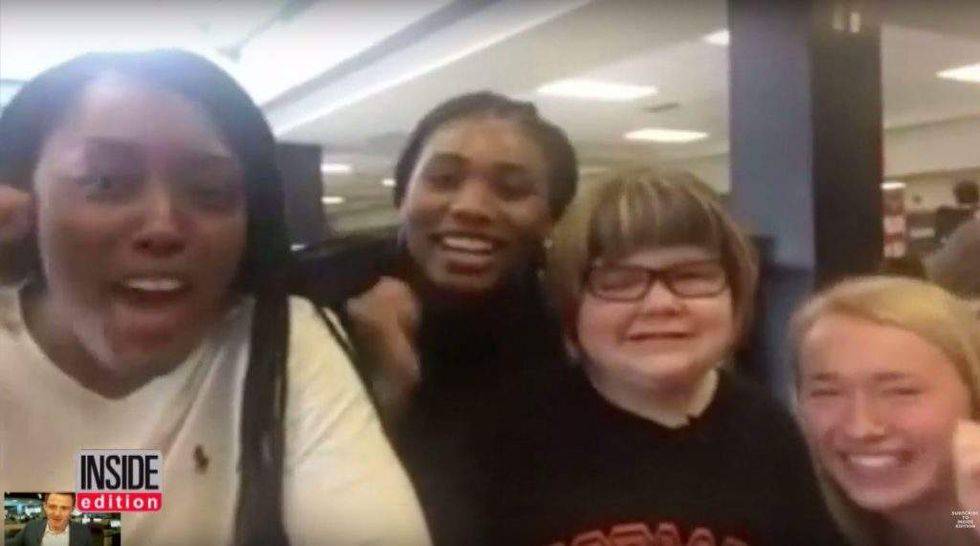 Image source: YouTube
Once in the game, the referee called a timeout and needed a player to toss one last free throw.
The crowd had already been loudly chanting "Let's go, Lainy!" over and over — who else could possibly take the shot?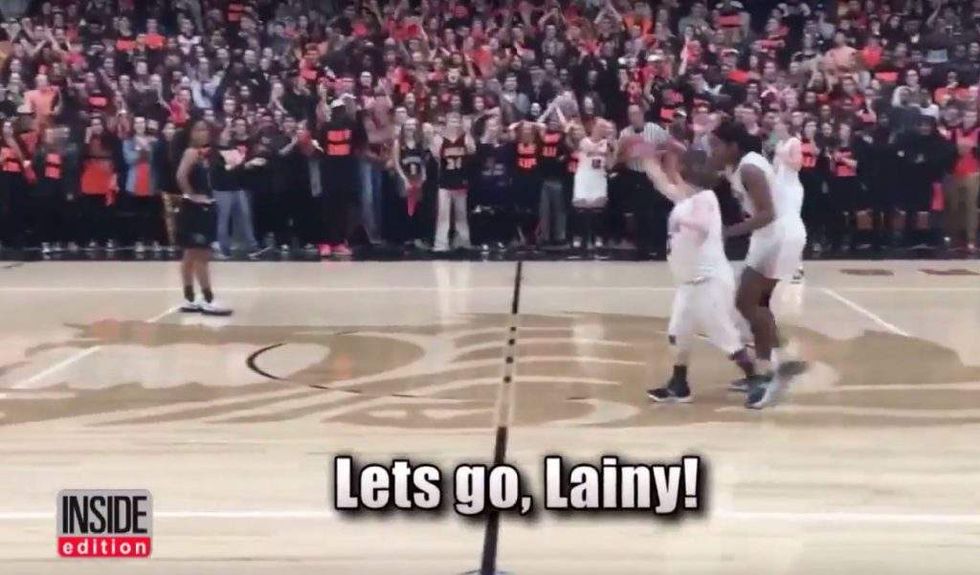 Image source: YouTube
So her teammates led Lainy to a nice spot in front of the basket, and she began shooting. After a few misses, you could tell she was getting very close to sinking one.
Then BOOM. Score. And the crowd went nuts.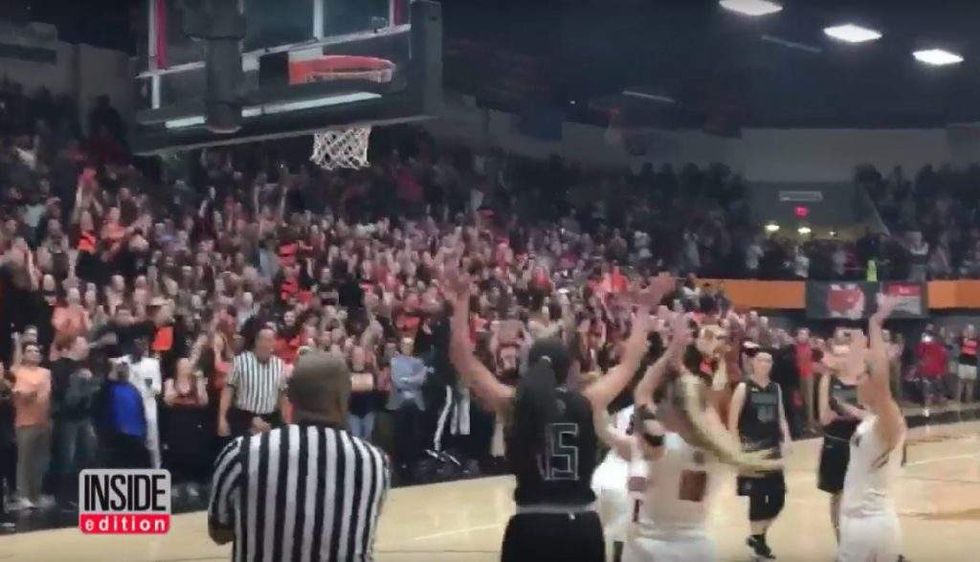 Image source: YouTube
Lainy even blew a kiss, took a bow and then headed to the sideline to hug a cheerleader as her teammates soon gathered around to congratulate her.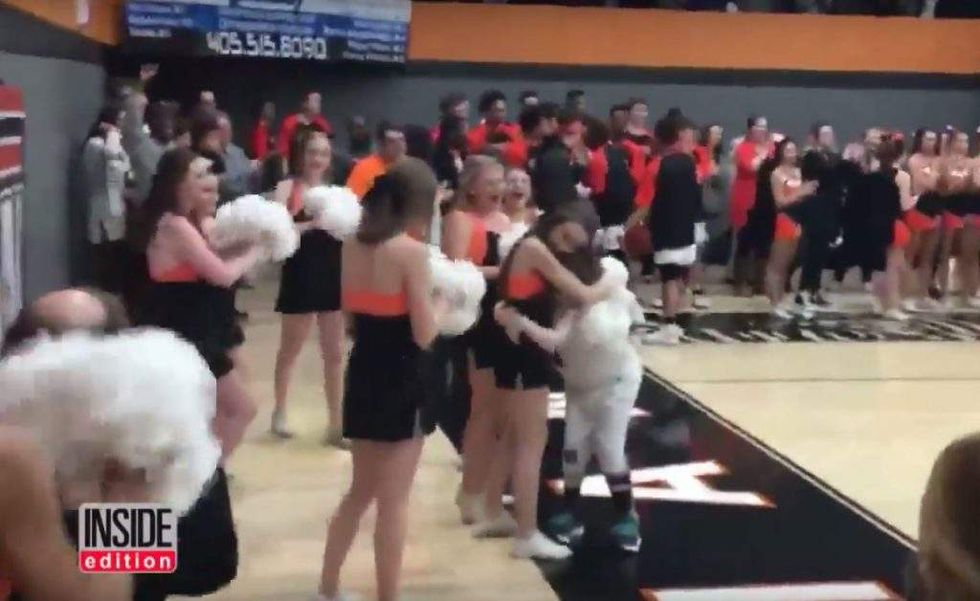 Image source: YouTube
"We got her in her spot that we practice in every single day at practice," Franks told the Oklahoman. "It took a few tries, but she got it down. I just think the people cheering for her, and that kind of sportsmanship in the gym ... that's extraordinary."
"I love everybody being there, and I just love it," Lainy told KWTV.
"She came into the locker room crying. Our girls were crying. Our coaches were crying," Neal added to the Oklahoman. "That's what it's all about. It was the perfect moment. I've never been a part of anything like that before."
And with video of her last-second free throw going viral, she told the station she's well aware of the impact of her heroics: "Because I'm famous."