The video streaming goliath Netflix recently debuted their trailer for a new upcoming series "Dear White People," and the company has faced no shortage of backlash since.
The series is taken from the movie of the same name which follows black college students dealing with racism, which reached a breaking point resulting in a riot at the college. Now the same director who made the film has been given a show by Netflix, which revolves around the same concept.
The trailer itself begins with the main character Logan Browning sitting in a DJ booth telling white people what Halloween costumes are, and aren't appropriate. The voiceover continues as footage of stereotypical white fraternity and sorority students are shown. In between that, the words "America needs a voice of reason" appear.
After this, footage of black students are seen storming into a house party where white students are supposedly cultural appropriating black culture, and chase them out as they destroy speakers.
Since the trailer debuted, it has seen a large amount of disapproval from audiences. As of this writing, the YouTube video has 184,068 dislikes, and only 12,648 likes, and the comments section is awash negativity about the video and declaring their subscriptions cancelled.
On Twitter, the hashtag #BoycottNetflix popped up with many people not only saying they have canceled their subscription, but also circulating the racist tweet of the film's writer, Jack Moore, who said "Seriously, f**k white people" after President Donald Trump claimed victory in the elections.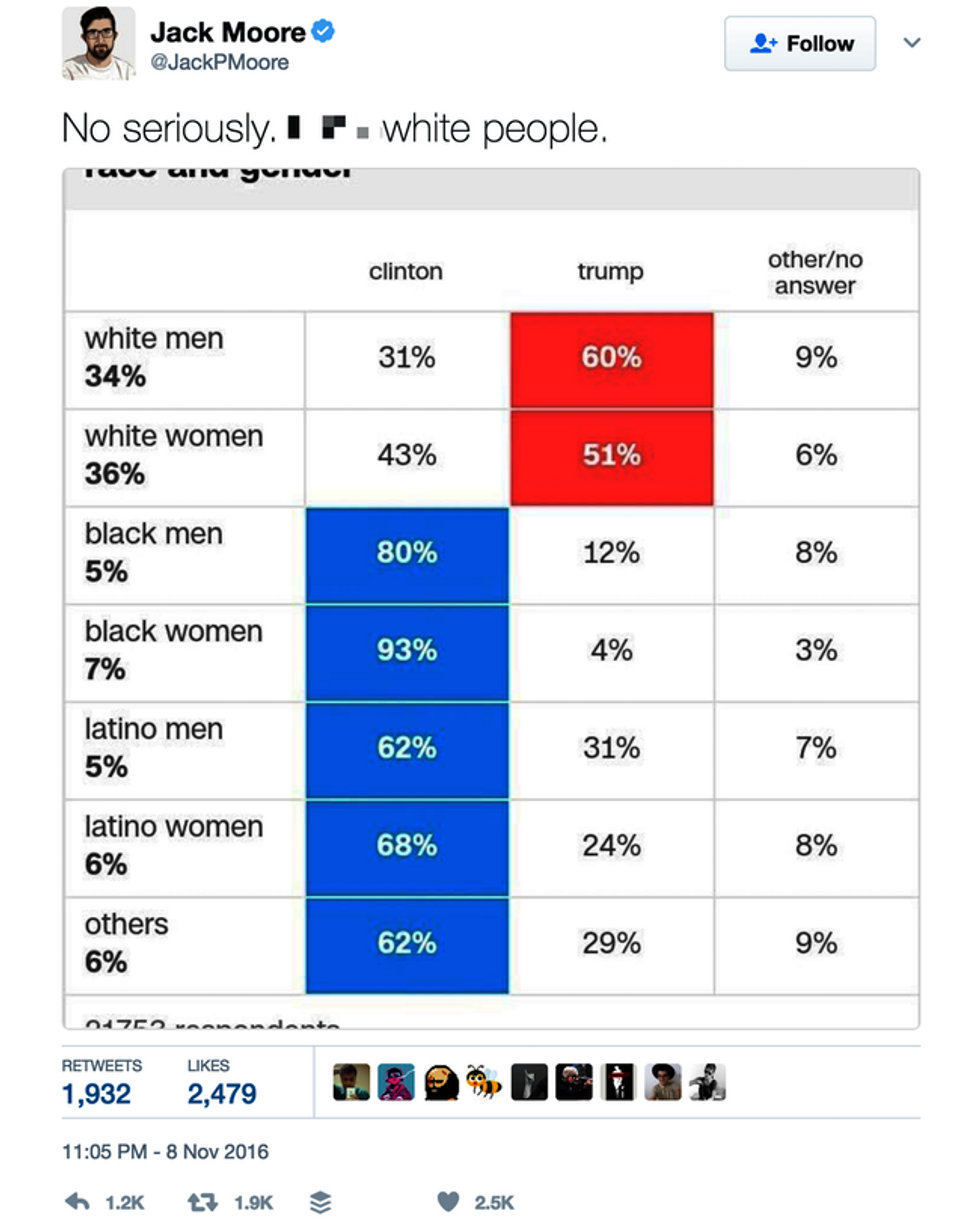 Series creator and director Justin Simien, however, holds he is not creating any racial divides with his series.
"I'm not the first artist to use a misnomer as a title and I reject any notion of 'causing a divide' simply by stating that one exists. Which is my role as artist. To state what is. But if facts and common sense can not wake us up from our delusions and distorted ways of seeing, what can?" asked Simien
The series will premier in late April.