After the cosmetology school he was attending closed its doors last fall, Juan Carlos Montesdeoca began doing something practical for the needs of the homeless in Tucson, Arizona.
Namely, haircuts — a basic service Montesdeoca said many homeless people hadn't received in a very long time.
He told KOLD-TV one woman he saw at Santa Rita Park, where he set up a makeshift shop, went "about two years without a basic trim."
And apart from experiencing homelessness himself, Montesdeoca told the station he had another reason for giving the free trims.
"Out of the kindness of my heart, out of the memory of my mom, because she loved her hair," he told KOLD.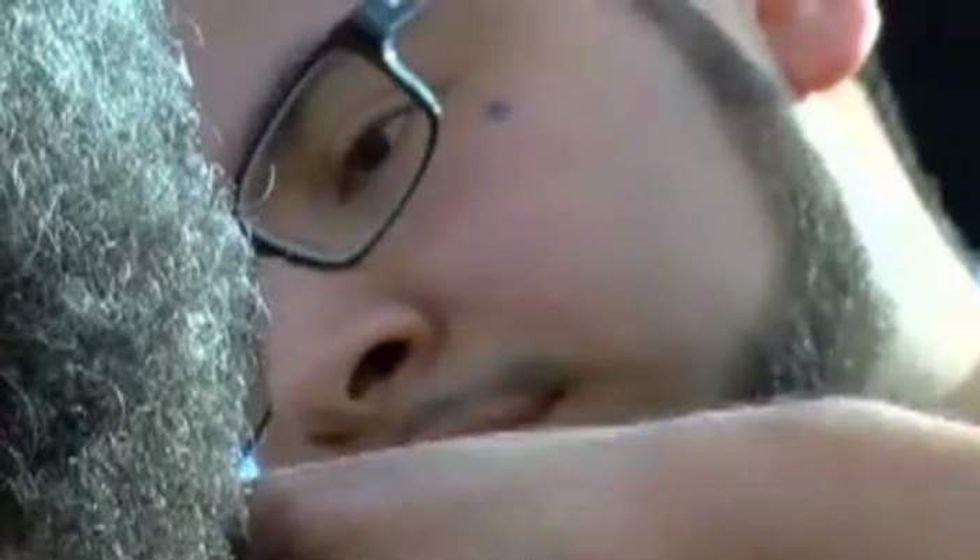 Image source: KOLD-TV video screen cap
But now Montesdeoca is under fire from the state for his charity work.
The Arizona State Board of Cosmetology is investigating a complaint against him for practicing without a license, KOLD reported.
Donna Aune, the board's executive director, told the station the state statute — which says in part that "a person shall not perform or attempt to perform cosmetology without a license or practice in any place other than in a licensed salon" — speaks plainly.
Aune added to KOLD that giving haircuts outside a licensed salon and without a license is a "real risk" to public health and safety.
Montesdeoca told the station he didn't know about the regulation and is concerned his free haircuts to the homeless could jeopardize his career.
"Even before I even try to get a license, they can say no," he told KOLD. "That would be very, very unfortunate."
(H/T:
Heat Street
)