Just before Valentine's Day, former NFL quarterback Tim Tebow and his foundation organized hundreds of proms for people with special needs.
The third annual Night to Shine, sponsored by the Tim Tebow Foundation, was simultaneously hosted on Feb. 10 by 375 churches. The events took place in all 50 states and in 11 countries on six continents. More than 150,000 volunteers worked to make the events possible.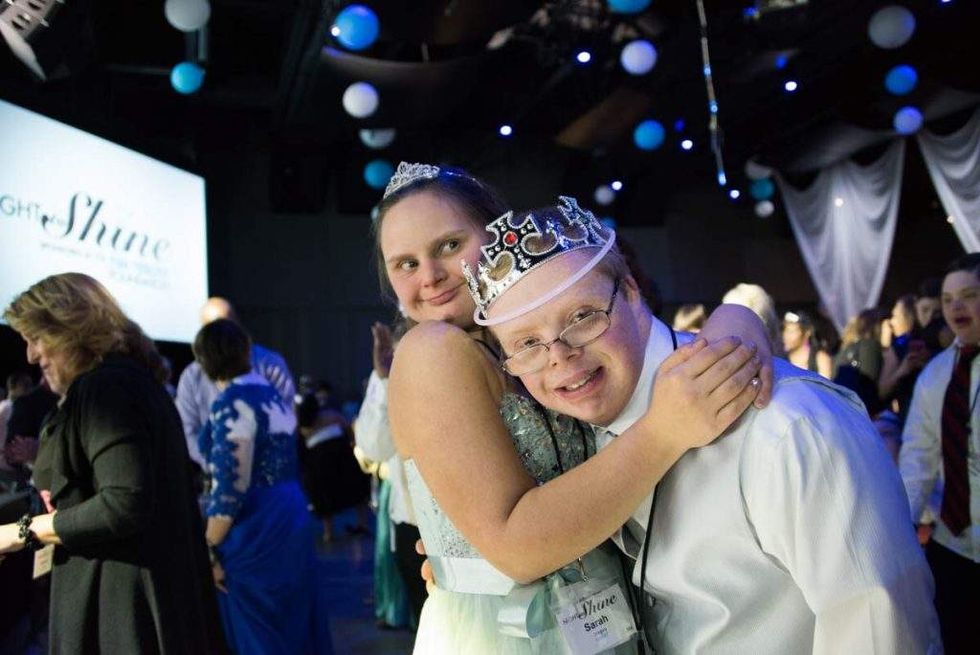 Image courtesy: Tim Tebow Foundation
More than 75,000 people with special needs participated in the Night to Shine proms — and each one of them was crowned a king or a queen for the evening. As participants entered the event, they were greeted by paparazzi. Inside, they had their hair and makeup done and enjoyed a catered dinner and a dance floor.
According to the Florida Times-Union, Tebow surprised guests at the Jacksonville, Florida, event with a personal appearance.
"I wouldn't miss this for the world," he told the attendees. "This is so awesome ... churches getting together to celebrate people, to love people, to make a difference in peoples' lives. The coolest part is that every single one of you were crowned kings and queens because that's how God looks at you every single day of your life."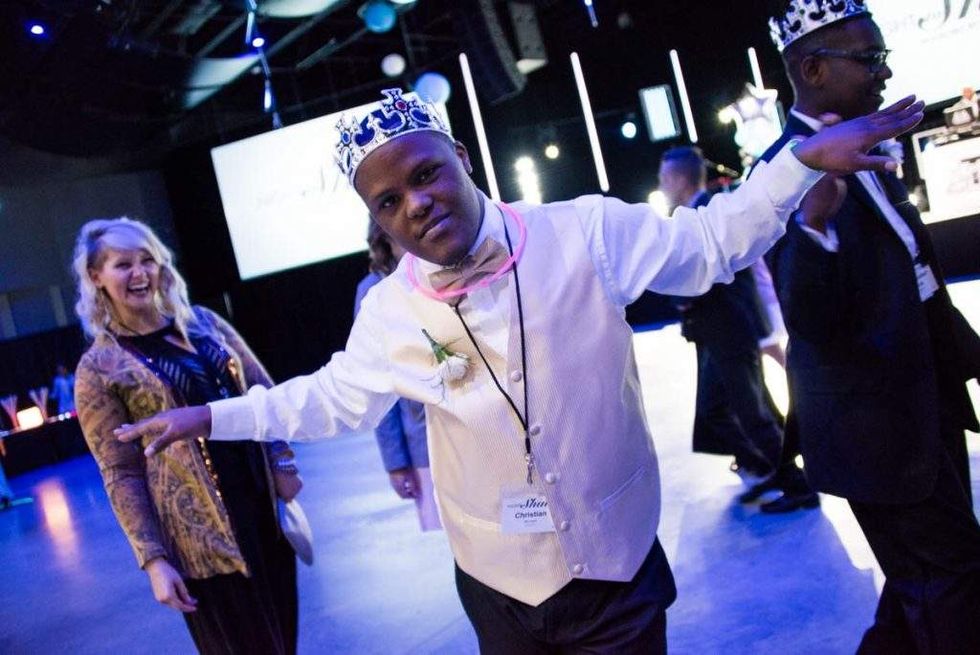 Image courtesy: Tim Tebow Foundation
In a statement, Erik Dellenback, executive director of the Tim Tebow Foundation, said, "One of our favorite parts of prom night is watching this movement of celebration and love make its way across the time zones around the globe."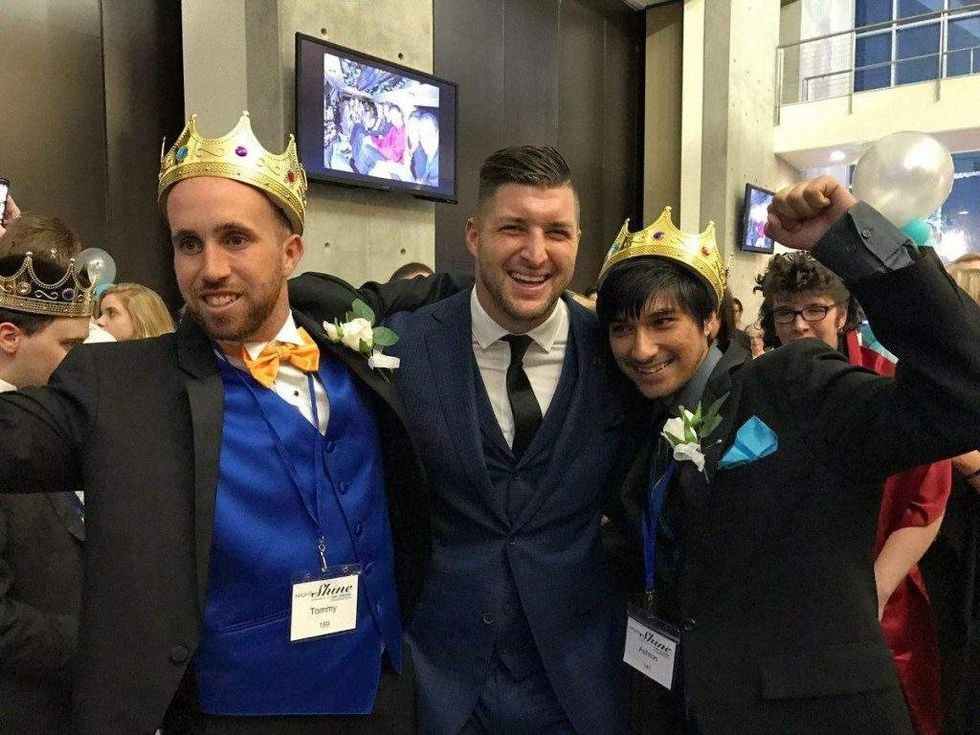 Image courtesy: Tim Tebow Foundation
"The celebration starts at 6 p.m. in the Philippines, and we will watch it move across the world to the moment it ends at 9 p.m. in Hawaii," Dellenback said. "This year is extra special because we are seeing more and more churches coming together, across denominational lines, to celebrate these incredible people and share the same message of God's love and the value and worth of each honored guest."