When a masked man wearing a hood entered Happy's Package store, jumped over the counter and pulled a black handgun, Alwyn Noronha — the clerk who was minding the store in Stone Mountain, Georgia — said he "reacted instinctively."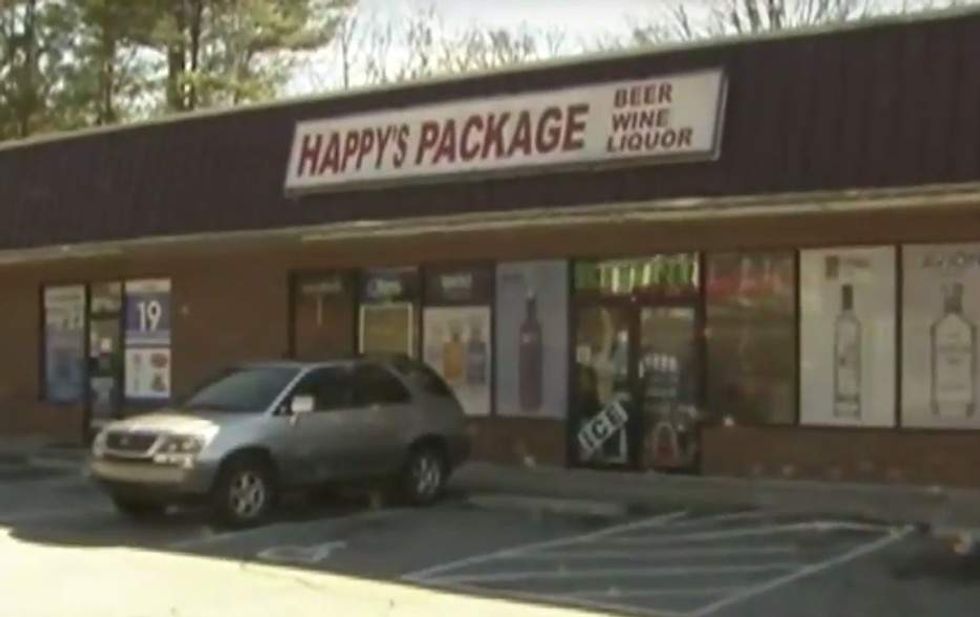 Image source: YouTube screen cap
In other words, Noronha pulled his own gun — a silver revolver.
"He shot first so I shot back," the clerk told WAGA-TV.
Noronha — who didn't want the station to show his face — said the gunman "found out that I was not willing to just give in to him ... he started to run out, and then he shot three more times, so that's when I shot him again."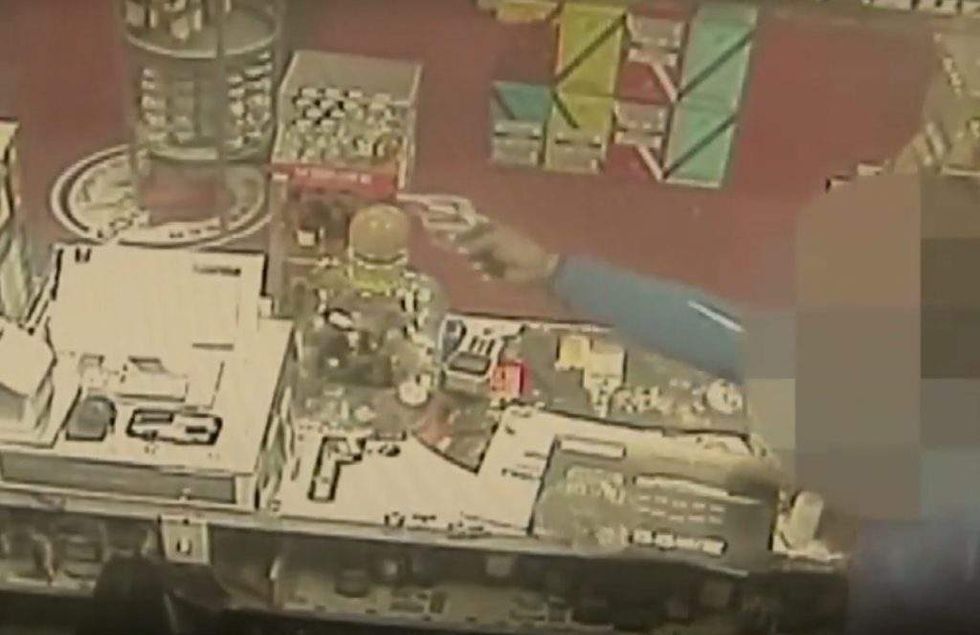 Image source: YouTube screen cap
DeKalb County police said 22-year-old Emmanuel Henry, who was wanted in three other armed robberies, fired five shots — missing Noronha each time, WAGA reported. But Henry didn't fare as well, as he was hit three times before running out of the store, collapsing about 5o yards away and dying at a hospital, police told the station.
"The guy had no idea who he was messing with," Andre McGee, a regular store customer, told the station of Noronha.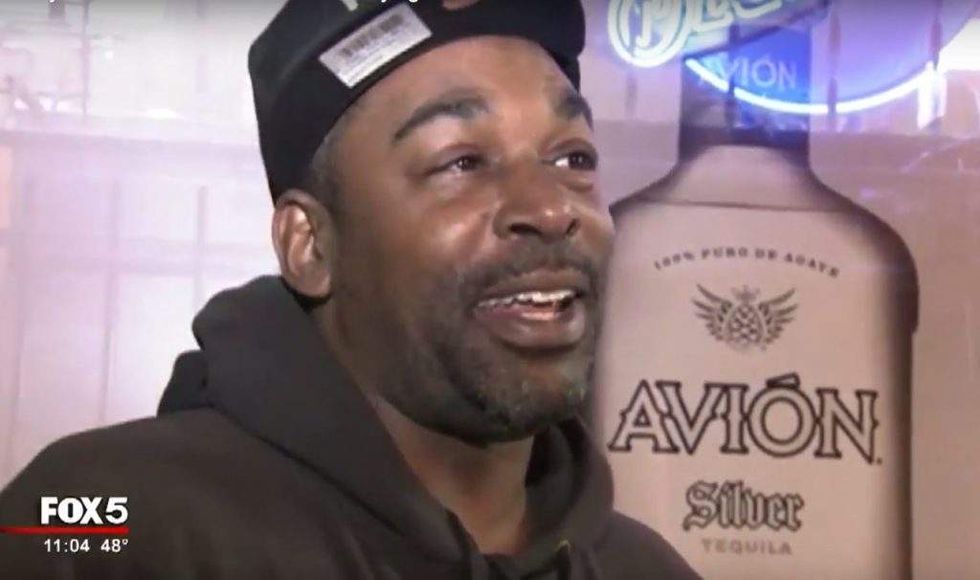 Andre McGee (Image source: YouTube screen cap)
"He's a real nice guy until you go to pushing him over," McGee added.
Noronha said he never wanted to take a life.
"I don't want that on my conscience," he told WAGA. "Even though people say it's justified. I reacted instinctively and in self-defense, yes, but this is very unfortunate. I wish it had never happened."
Detectives told WSB-TV they don't intend to press charges over Tuesday night's incident, as the clerk was "well within his rights to protect himself."