When students from Valley High School in Des Moines, Iowa, showed up for a boys basketball game against Des Moines North High School on Wednesday, many Valley High faithful were decked out in red, white and blue colors.
And that angered Des Moines North, which features a diverse student body and players from refugee families.
"Any normal person, any educated person can look at that and think, 'What the hell are these kids thinking?' " Morgan Wheat, a Des Moines North assistant coach, told WHO-TV.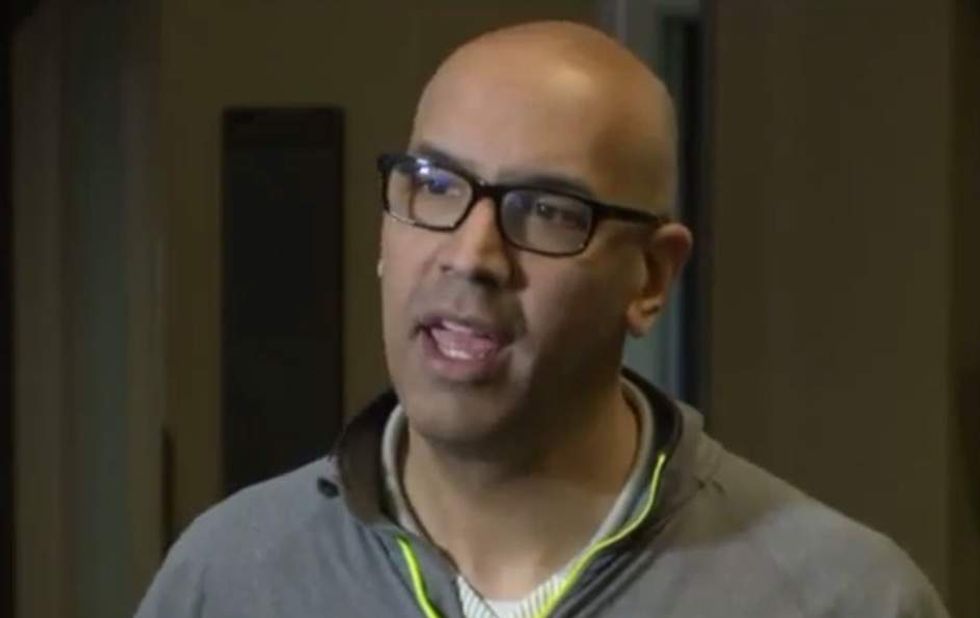 Morgan Wheat. assistant coach for the Des Moines North High School boys basketball team. (Image source: WHO-TV video screen grab)
North starting point guard Tyreke Locure told KCCI-TV that he wasn't aware of what was happening until after the game, which Valley won 57-55.
"Everybody on the North side had on North shirts, and to be dressed in American flags, that was just different for us," Locure said. "Everybody from the Des Moines area [was] just tweeting crazy, and I can say I fell into the trap just because I was frustrated we lost."
It seems, however, that there was an explanation.
The next day Valley High School's Student Leadership members hand-delivered a letter to Des Moines North, WHO-TV reported:
To the Students and Staff of North High School:

It has been brought to our attention that the decision by the Valley High School student section to wear U.S.A. apparel at our game last night was offensive to members of your community and fan base. We are deeply sorry if we have offended anyone in any way. We have traditionally dressed in such a fashion for great games such as the one last night. Everyone here at Valley has immense respect not only for your team and players but for your community as a whole. Please know that our intent was in no way to offend or demean — just to support our own team in a way we have done before.

Congratulations on a wonderful season and we wish you nothing but the best of luck in the future.

Sincerely,

Valley High School Student Council Leadership
Even so, North sophomore DeNasja Spencer told KCCI that "a lot of people were very upset about it. Even if that was their theme for the game, I feel like they should have switched that because everyone knows North is a more diverse school."
KCCI noted that last fall Valley football fans dressed in red, white and blue for a game against rival Dowling Catholic.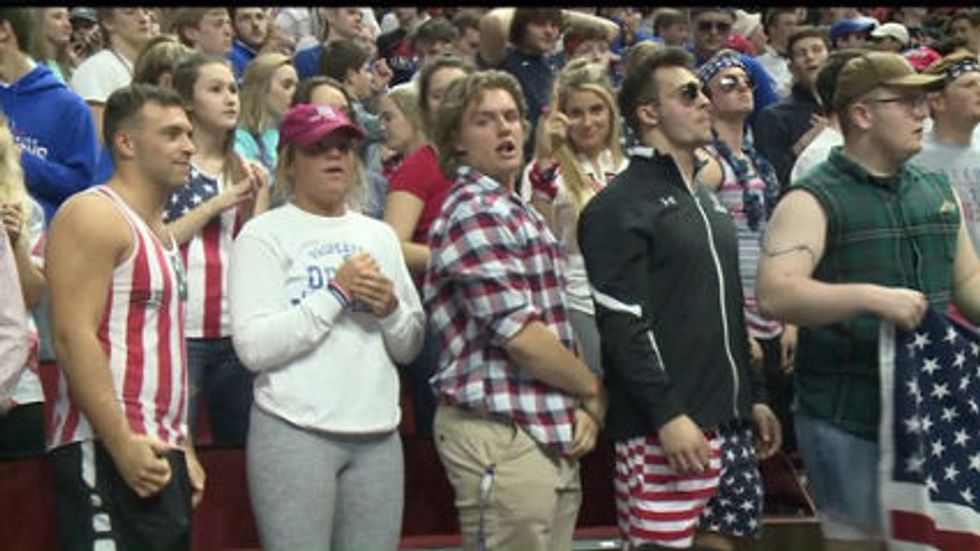 (H/T: Heat Street)