When a mom and her 4-year-old child squeezed into a New York City subway elevator as those inside were trying to exit, that was too much for a 71-year-old woman — and she spoke her mind.
The woman told the mom to "teach her child to wait when people were exiting the elevator," Assistant District Attorney Michael Dinet said, the New York Daily News reported.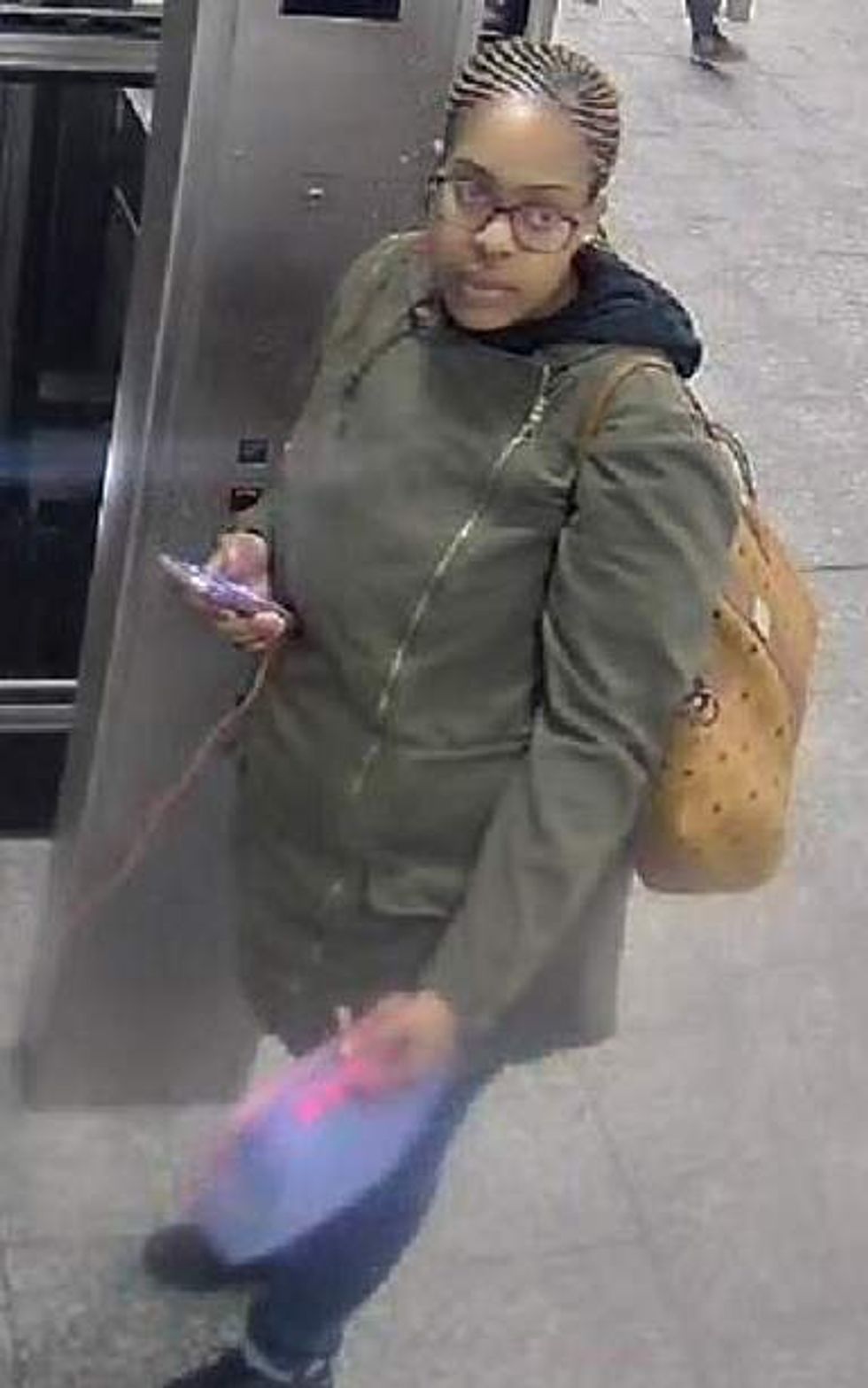 This mom was charged with second-degree assault for punching  a 71-year-old woman who told her she should teach her child manners. (Image source: New York City Office of the Deputy Commissioner, Public Information)
Well, that apparently was too much for the 24-year-old mother.
And now Breonna Turk has been charged with second-degree assault — a felony — for "repeatedly" punching the woman at the E. 86th St. and Second Avenue subway station just after 2 p.m. Monday, the paper said.
That ain't all.
At Turk's arraignment, Dinet said that she tried using the 71-year-old's cane to wallop one of the bystanders who intervened, the Daily News reported.
BREONNA TURK 24YR OLD, BLACK WOMAN>Held On Bail After Beating 71YR OLD ELDERLY Woman At MTA UPPER EAST SIDE Station https://t.co/bG05HJG4lL

— ERIC WRIGHT™🎶🎥🎧💻 (@ERIC WRIGHT™🎶🎥🎧💻) 1489156049.0
Police said Turk and her child ran away after the elevator reached street level, WNBC-TV reported, adding that the victim refused medical assistance at the scene.
Turk's attorney said her client has never been arrested before the incident and turned herself in to face the charges, the paper said.
Prosecutors argued for $30,000 bail, but the judge set it at $5,000 bond or $2,500 cash, the Daily News reported, on which Turk was held Thursday.