Police in Texas said Sarah Fowlkes, a 27-year-old anatomy teacher at Lockhart High School, "engaged in sexual contact" with a 17-year-old male student, KXAN-TV reported.
Fowlkes turned herself in after the Lockhart Police Department issued her arrest warrant Monday, the station said. And in a move some might consider unusual, Fowlkes was smiling broadly for her mug shot.
But her attorney Jason Nassour explained why: "You've got a young lady who was arrested on the statement of a 17-year-old kid with no corroborating evidence," he told KXAS-TV. "This isn't a guilty person sitting there like they just got caught. When everything's fleshed out, it won't be as it appears."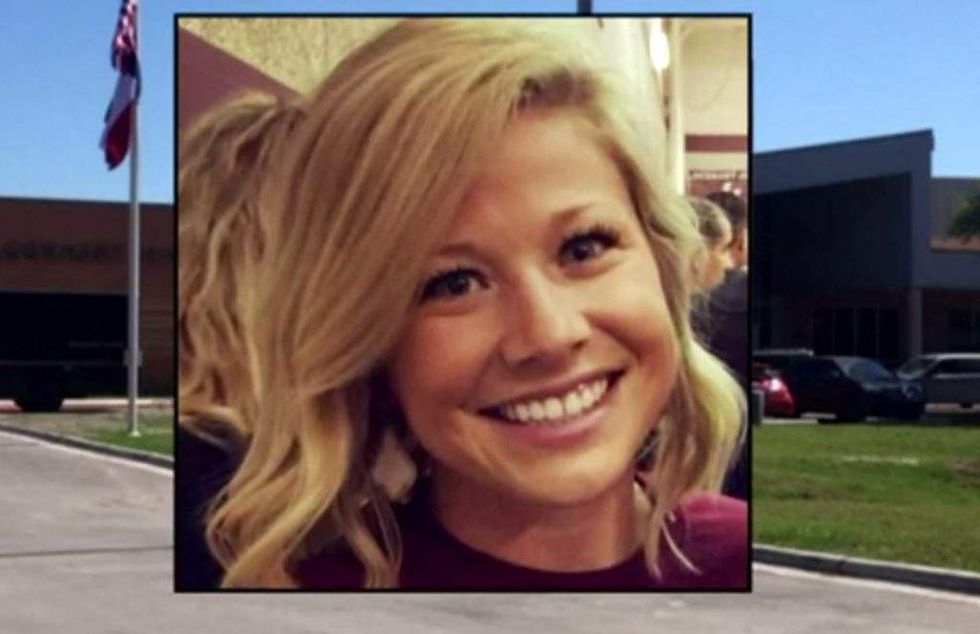 Sarah Fowlkes (Image source: KXAN-TV video screen cap)
Fowlkes bonded out the same day she turned herself in, KXAN said.
Investigators were notified March 10 by a school administrator of the alleged inappropriate relationship, KXAN reported, adding that police said the male student was in contact with Fowlkes in person and through messages.
Fowlkes — who taught anatomy and physiology and environmental systems — was suspended by the Lockhart Independent School District where she's worked since 2014, KXAN said.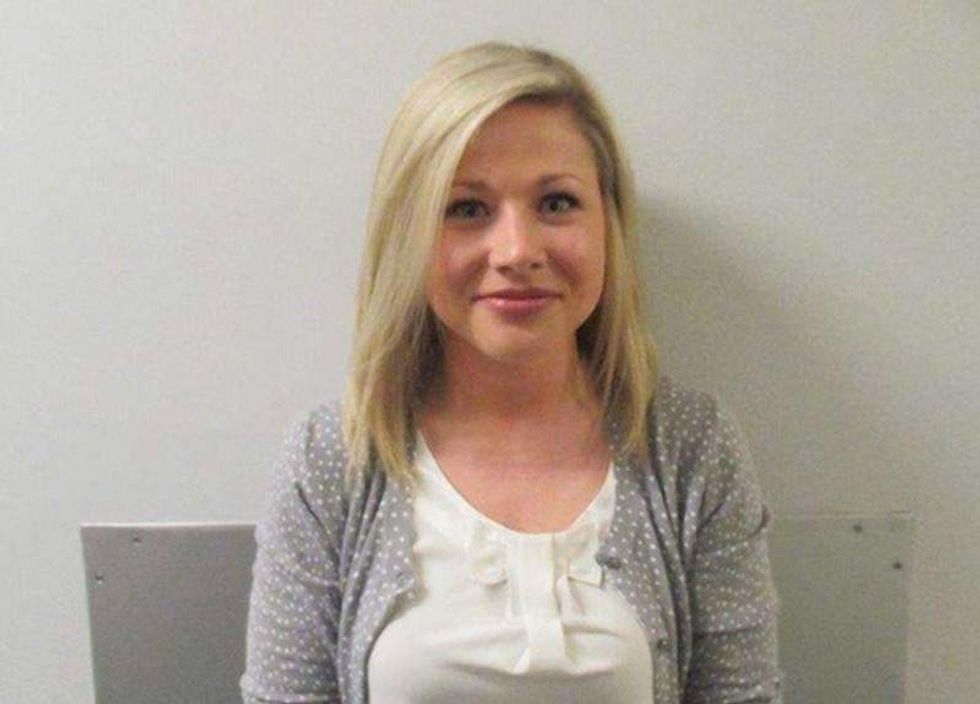 Sarah Fowlkes taught anatomy and physiology at Lockhart High School. (Image source: Lockhart Police Department)
"Seventeen years old is obviously older, but at the same time it doesn't make anything right," Detective Jesse Bell told the station. "If the kid is in school, parents trust the school to take care of their kids so it's definitely not right —  that a teacher in a position of power over a student be able to take advantage of a student."