A restaurant in North Carolina has received sharp criticism after the owner decided to ban children under the age of 5 from the establishment.
Caruso's Restaurant in Mooresville describes itself on its website as "traditional, classy, intimate" and also prominently displays a warning: "No children's menu available." But the owner, Pasquale Caruso, decided to take it a step further after receiving multiple complaints from customers.
"I had several customers complain, get up and leave because children were bothering them, and the parents were doing nothing," Caruso told the Mooresville Tribune. "It started to feel like it wasn't Caruso's anymore, that it was a local pizzeria instead."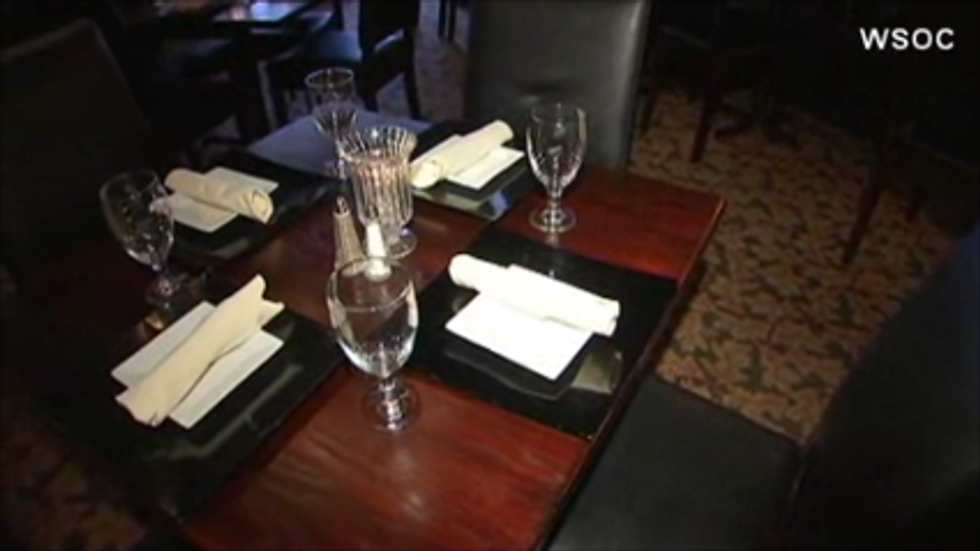 Though Caruso, a father of two, enacted the ban before Christmas last year, it went virtually unnoticed until just recently when it created a social media firestorm.
"People don't want to come in and spend money on a nice meal and an evening out, when there's constantly food on the floor, loud electronic devices keeping kids entertained, and small children screaming," he said. "It was just the right decision for my business."
Facebook users have been flooding the restaurant's Facebook page, some commending them for their decision.
"The problem [sic] Parents [sic] who bring children that they know wont [sic] behave and do nothing while the child is screaming and running around. There are two things I don't want to be bothered with when I'm out eating Second Hand Smoke [sic] and Misbehaving Children [sic]," one Facebook user wrote in support of the restaurant.
Another user commented, "The reason I don't have kids is cause I can't stand other people's children. The world is over populated enough. People need a break from everyone's wretched awful kids and dining out should be at least one."
But many Facebook users had a different opinion, complaining it was discriminatory and unkind.
"My children are grown with children of their own but I wouldn't patronize a place that won't allow a family to enjoy a night out. Children have rights too and some parents don't have built in babysitters so they can enjoy a night out. Shame on you for making parents feel unwelcome," one user opined.
Another user indicated the location of the restaurant damaged the credibility of the policy. "Your restaurant is in a strip mall!! Fine dining, what a joke!! Not allowing children, even more of a joke!!"
Caruso's Restaurant currently ranks No. 6 out of 177 restaurants in Mooresville, according to Trip Advisor.