It's no secret that ultra-liberal celeb Rosie O'Donnell hates that Republican Donald Trump is president.
In early January, O'Donnell called Trump "mentally unstable" and said he must be stopped. A week before he took office, O'Donnell said she fully supports "martial law" to prevent Trump's inauguration. Then in late February, she led a protest outside the White House, telling the crowd that Trump is "going down."
O'Donnell's latest anti-Trump barb? A tweet comparing his election to the 9/11 terror attacks:
- so is someone waiting to tap in when u tap out? cause i am up not a lot of sleep since 11 9 or 9 11 https://t.co/XZgLUgY3Gu

— ROSIE (@ROSIE) 1491366808.0
"Not a lot of sleep since 11 9 or 9 11," O'Donnell wrote amid the marathon speaking session by Sen. Jeff Merkley (D-Oregon) against Trump's Supreme Court nominee Judge Neil M. Gorsuch.
As you might imagine, folks didn't take too kindly to O'Donnell mentioning 9/11 and the Trump election in the same sentence: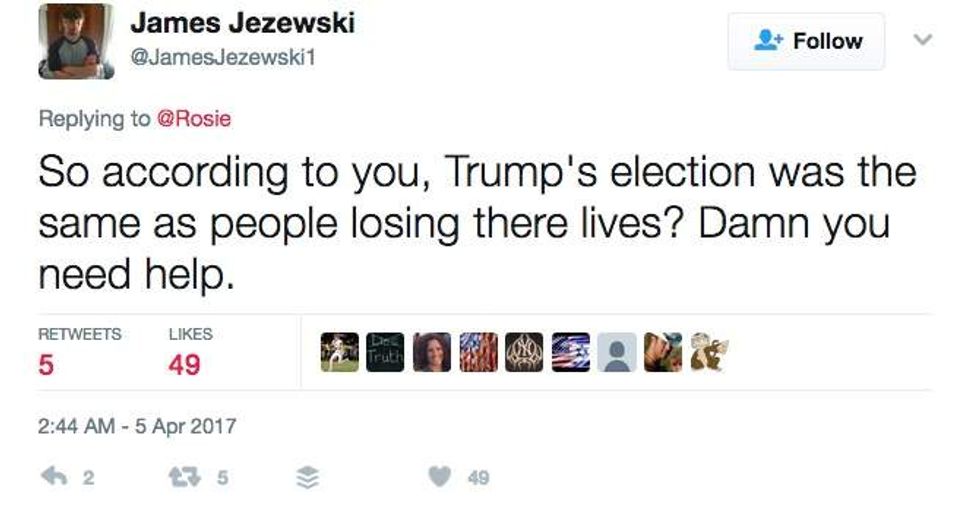 Image source: Twitter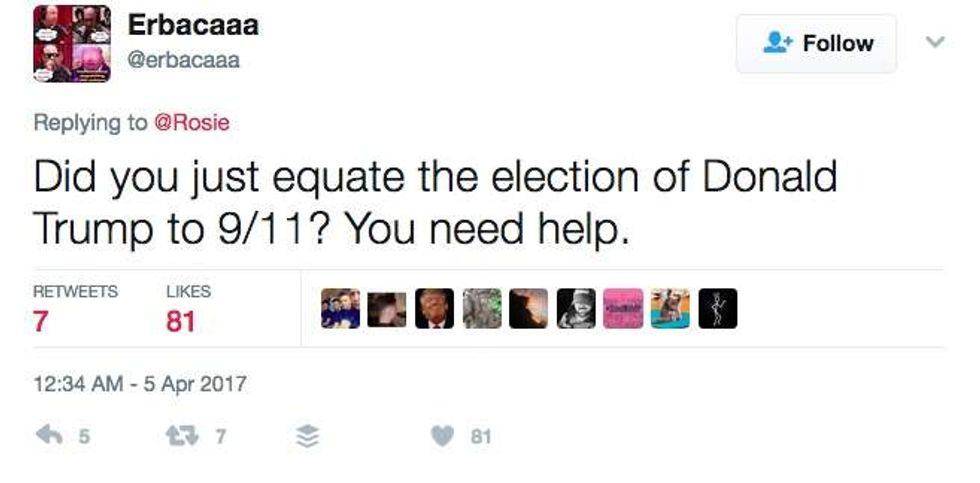 Image source: Twitter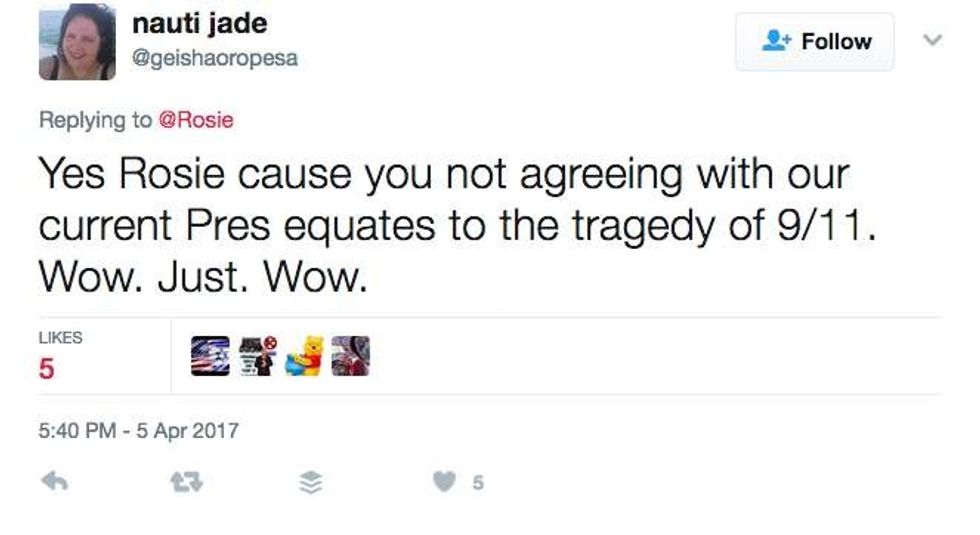 Image source: Twitter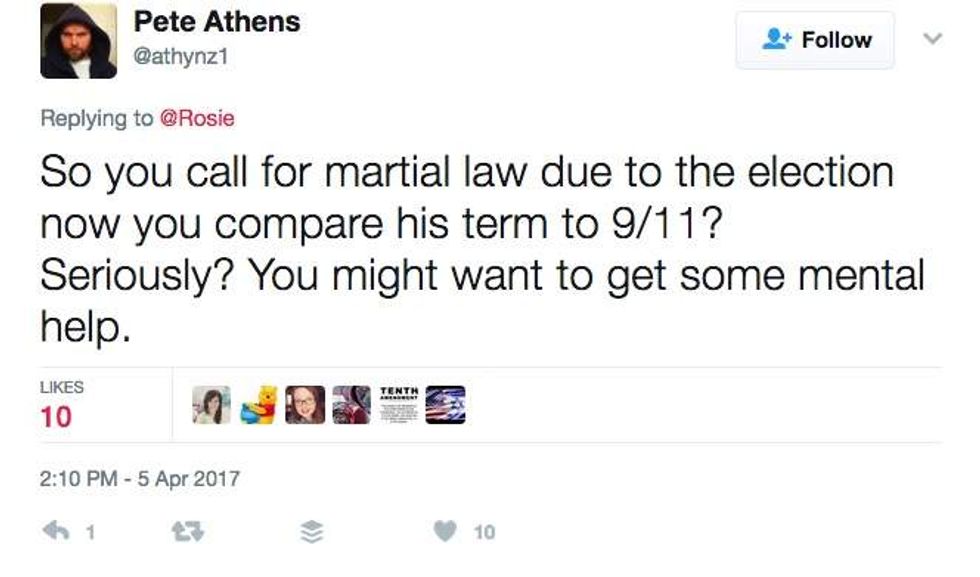 Image source: Twitter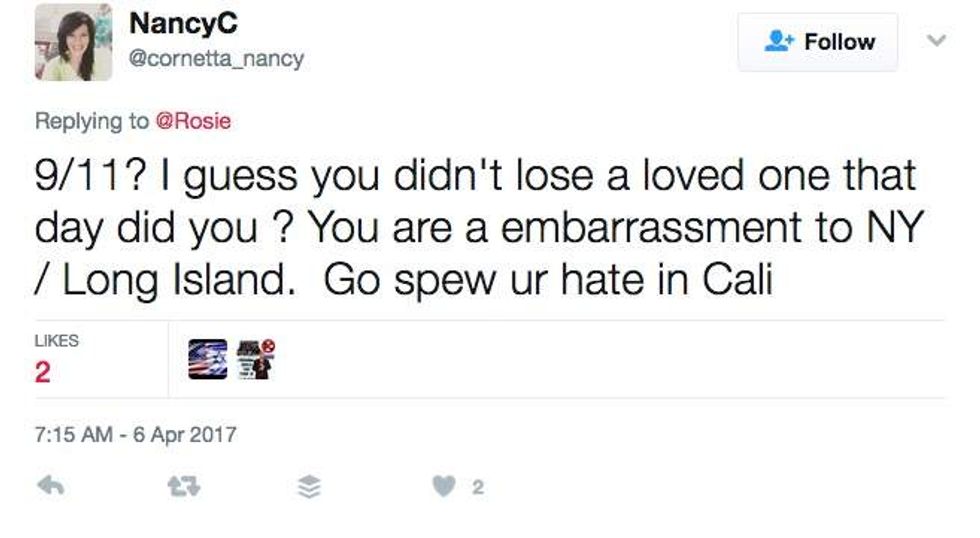 Image source: Twitter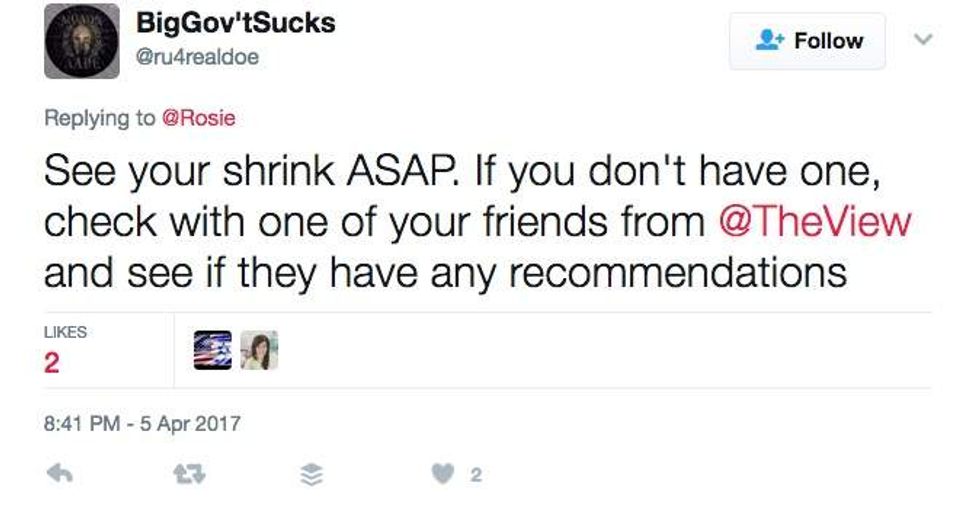 Image source: Twitter
(H/T: Chicks on the Right)