When a pair of armed masked men broke into a Georgia home in the middle of the night last week, Mindy Lingerfelt told WSB-TV she wasn't there.
But her husband — and 3-year-old daughter — were.
He awoke to guns pointing at him and the masked men ordering him to put his hands behind his back, the station said. But Lingerfelt said her husband refused.
"He told them that they would have to kill him before he puts his hands behind his back," she told WSB.
Instead she told the station her husband pushed a dresser on top of the intruders and grabbed his own gun he'd hidden under a mattress. The intruders started shooting but ran off, Lingerfelt told WSB.
Police said the dad fired back at them, the station reported. And while neither he nor his daughter were injured, a shot was fired through a window into her bedroom, WSB said.
When Lingerfelt saw the bullet hole, she told the station, "I hit my knees."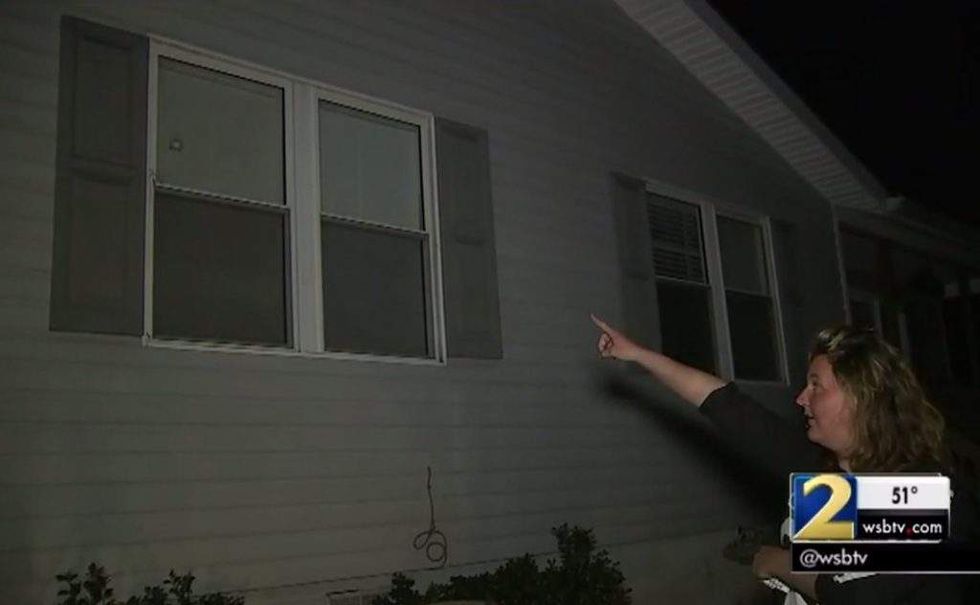 Mindy Lingerfelt points at the bullet hole through her 3-year-old daughter's window. (Image source: WSB-TV video screen cap)
"They knew my little girl was here, and they brought guns and were shooting back," Lingerfelt added to WSB. "They didn't care."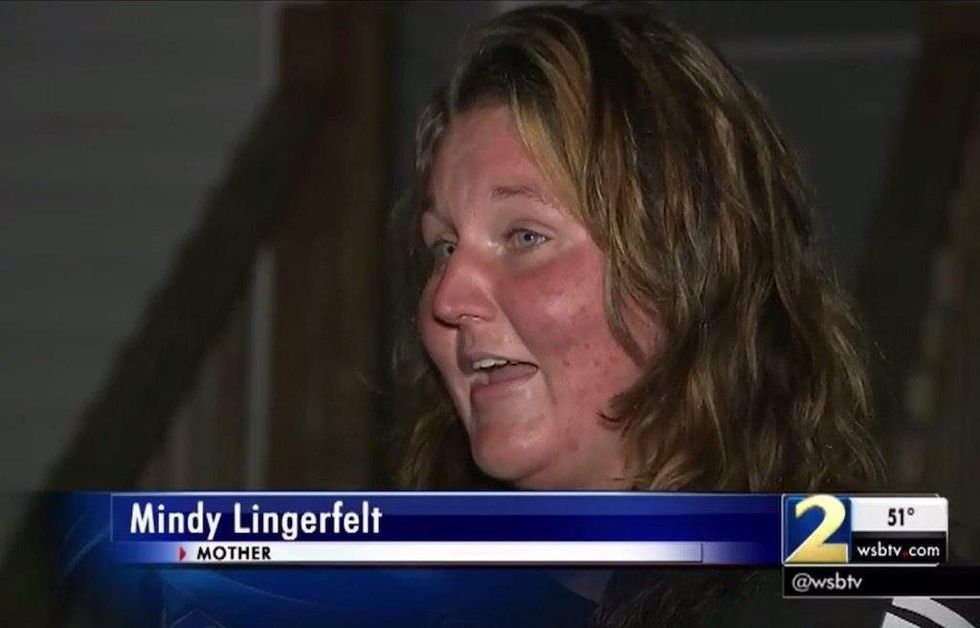 Image source: WSB-TV video screen cap
Investigators told the station several items were taken from the Ball Ground residence during last Tuesday's home invasion, but the intruders dropped a gun there along with a duffel bag and duct tape.
One of the suspects — Justin Pruitt, 29 — was arrested almost a week later at an Econo Lodge in Canton, the Cherokee County Sheriff's Office told the Canton Patch.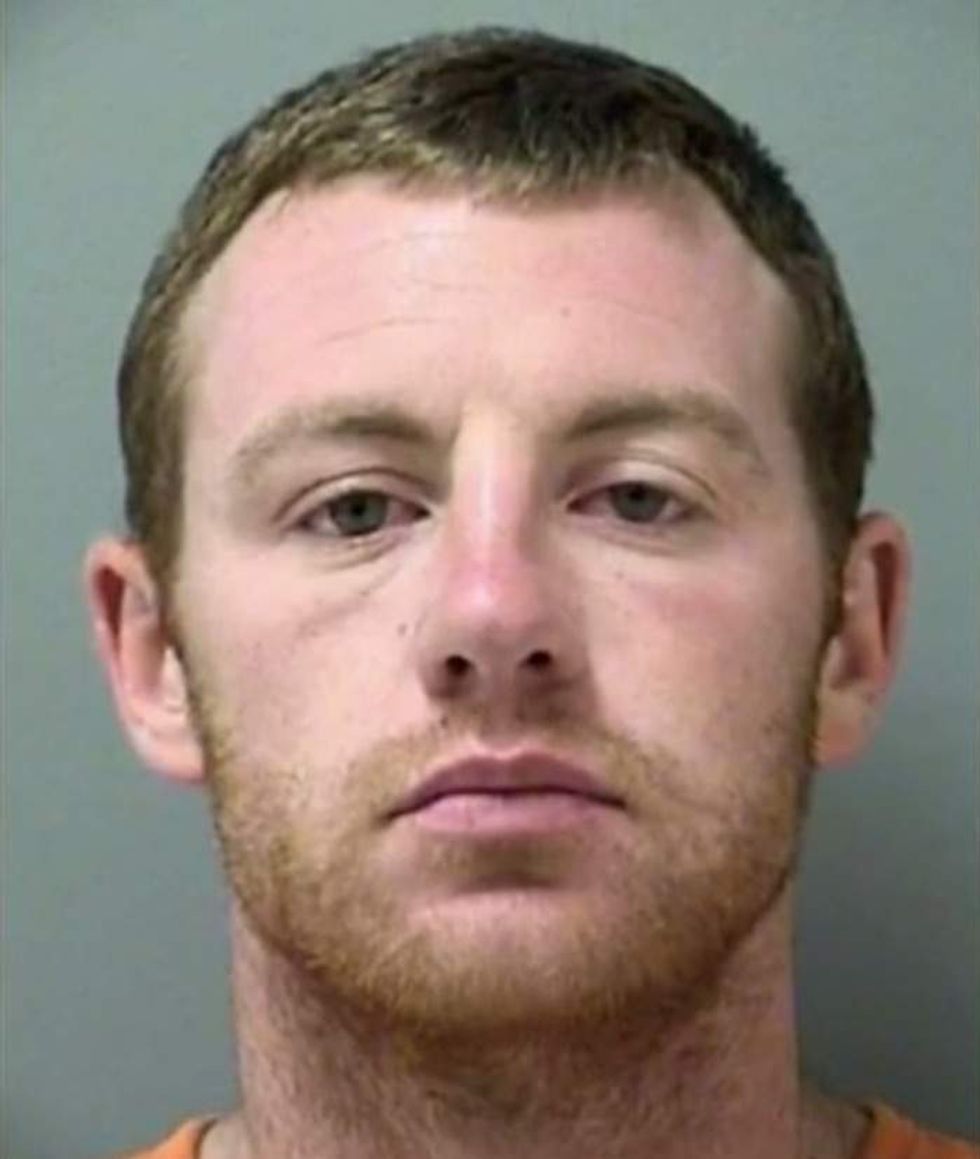 Justin Pruitt (Image source: Cherokee County Sheriff's Office)
Pruitt was charged with two counts of aggravated assault, one count of home invasion and probation violation, officials told the Patch following his 3 a.m. Monday arrest.
A sheriff's spokeswoman had told WSB that Pruitt was "considered armed and dangerous" and that anyone who sees him should just call 911.
Pruitt and Lingerfelt's husband were friends, the station added, which is why Pruitt was able to be identified despite wearing a mask.
The sheriff's office told the Patch they're working on finding the other home invasion suspect.