The U.S. Air Force has dropped the largest non-nuclear bomb in its arsenal in eastern Afghanistan, unnamed military sources told CNN Thursday.
According to CNN's Pentagon correspondent, Barbara Starr, an American MC-130 aircraft dropped a GBU-43/B Massive Ordnance Air Blast Bomb, or MOAB, around 7 p.m. local time Thursday. It is the first time the MOAB, which is often referred to as the "mother of all bombs," has been used on a battlefield.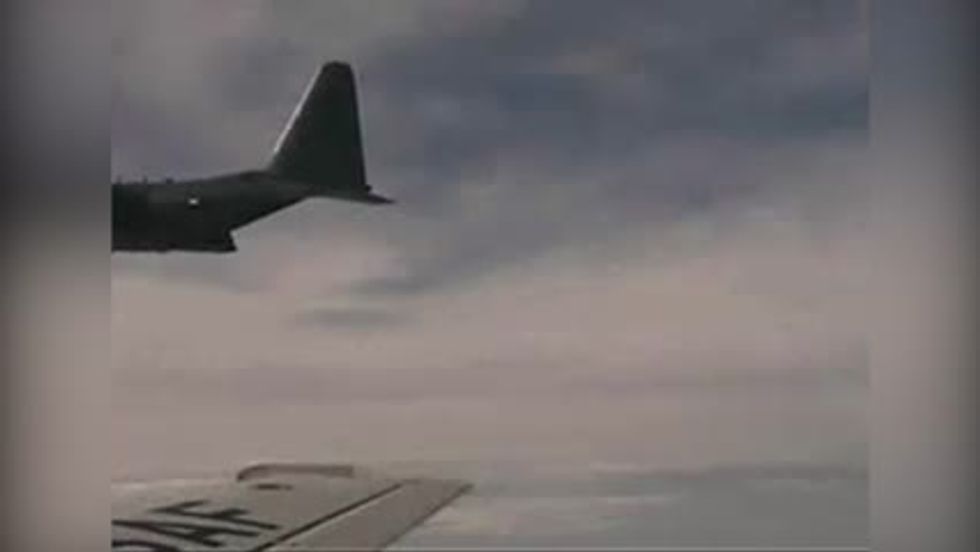 The 21,600-pound explosive was guided by GPS to strike a system of tunnels and caves that the Islamic State used to move around freely, making it easier for them to target American and Afghan forces, White House press secretary Sean Spicer said.
The target was located in Afghanistan's Nangarhar province near the Pakistan border.
The U.S. military is currently determining the amount of damage caused by the bomb. Gen. John Nicholson, commander of American forces in Afghanistan, reportedly gave the go-ahead for the use of the explosive.
White House press secretary Sean Spicer, when asked Thursday during the White House press briefing if President Donald Trump approved the strike in advance, referred the question to the Department of Defense. A spokesman for the Pentagon did not immediately respond to TheBlaze.