According to U.S. officials that spoke to Reuters, a Russian government think tank came up with a plan on how to influence the U.S. election to benefit Donald Trump, and it's linked to President Vladimir Putin.
The Russian Institute for Strategic Studies drafted confidential documents outlining how to meddle with the presidential election, and these have been obtained by U.S. intelligence officials who believe they are evidence of the Russian government's interference.
Reuters said three current and four former U.S. officials confirmed the existence of these documents.
The first strategy paper was written in June of 2016 and advocated for a media campaign that would encourage a "softer tone" towards Russia in American attitudes. "Russian state-backed global news outlets" would also be used to push the foreign policy narrative.
The second paper warned that Hillary Clinton was likely to win the election and that efforts should be shifted towards undermining the legitimacy of the U.S. election by increasing propaganda claiming it was rigged and fraudulent.
"Putin had the objective in mind all along, and he asked the institute to draw him a road map," one of the Reuters sources said to them.
The Russian president has completely denied the allegations, as has the United States President, who accused U.S intelligence agencies of acting like Nazi Germany when leaks revealed reports that Russia might have damaging information on Trump.
More recently it has been revealed that the Obama administration did indeed monitor Carter Page, a former Trump aide, over suspicions that he might have colluded with the Russian government on behalf of the Trump campaign.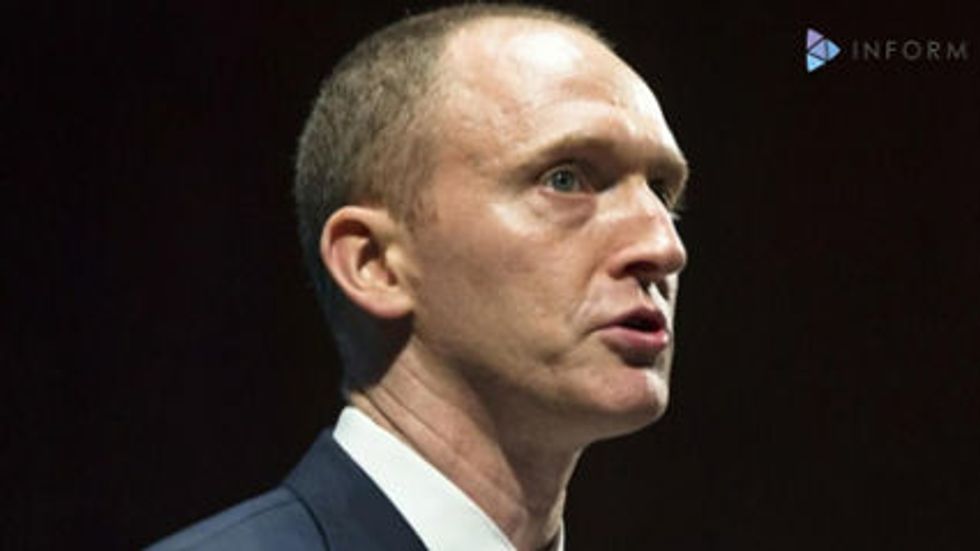 CNN also reported that FBI officials used the "Trump dossier" in their application to the FISA court to obtain a warrant against Carter Page.