Didn't Mom always say to keep your mask on when you're rioting?
Well, one negligent left-wing fellow apparently let slip that time-honored advice during rioting in Berkeley, California, recently — and paid for it.
And sadly, his comeuppance came courtesy of what appear to be his fellow marauding "anti-fascists" — a misnomer if there ever was one.
We pick up the action when the "antifa" faithful are in full retreat mode down Center Street, trying to get away from more conservative folk willing to take them on.
A sizeable dude in a blue T-shirt and bike helmet apparently has had enough of the beta-male bigotry and hurls a rather large circular object at the group like it's a Frisbee.
The subject of our tale — the arrow points at him — escapes harm for the moment: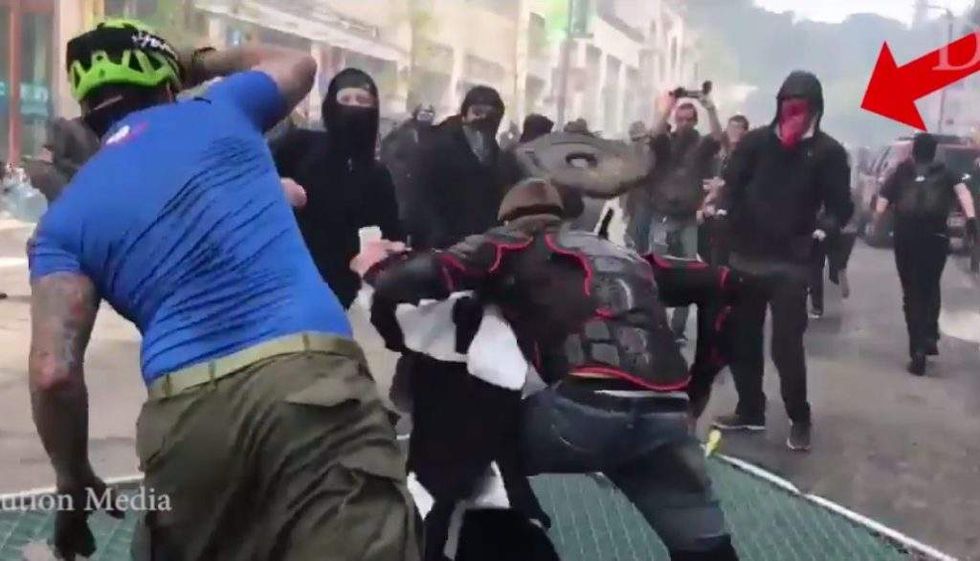 Image source: YouTube screen cap
But suddenly another opponent — appropriately donned in red, white and blue — pulls down the handkerchief that had been covering our hero's face.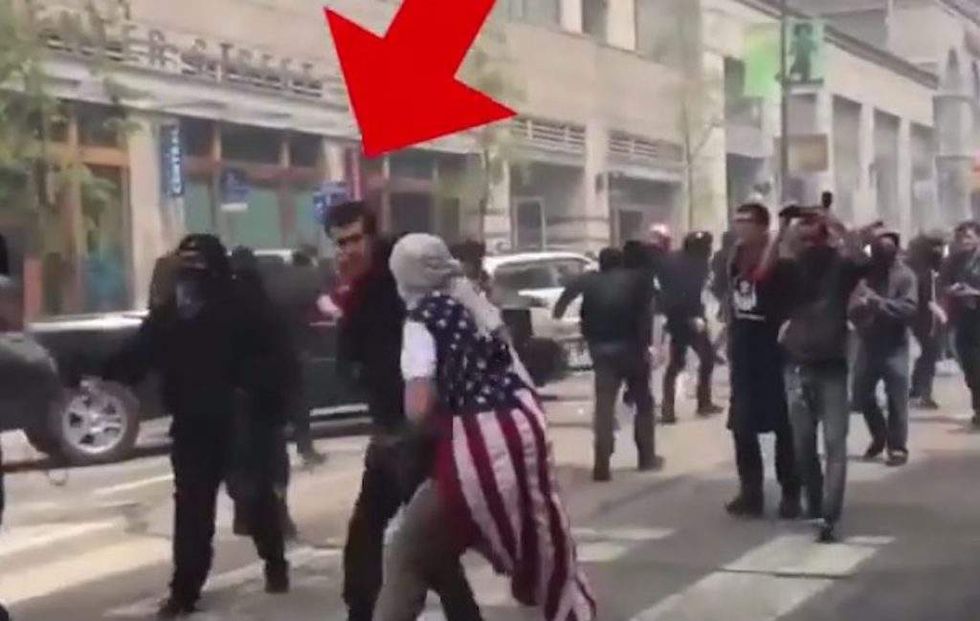 Image source: YouTube screen cap
Now his pals can't tell he's on their team — and then he's really on the run.
But it's too late.
One of his own maces him as tries running away.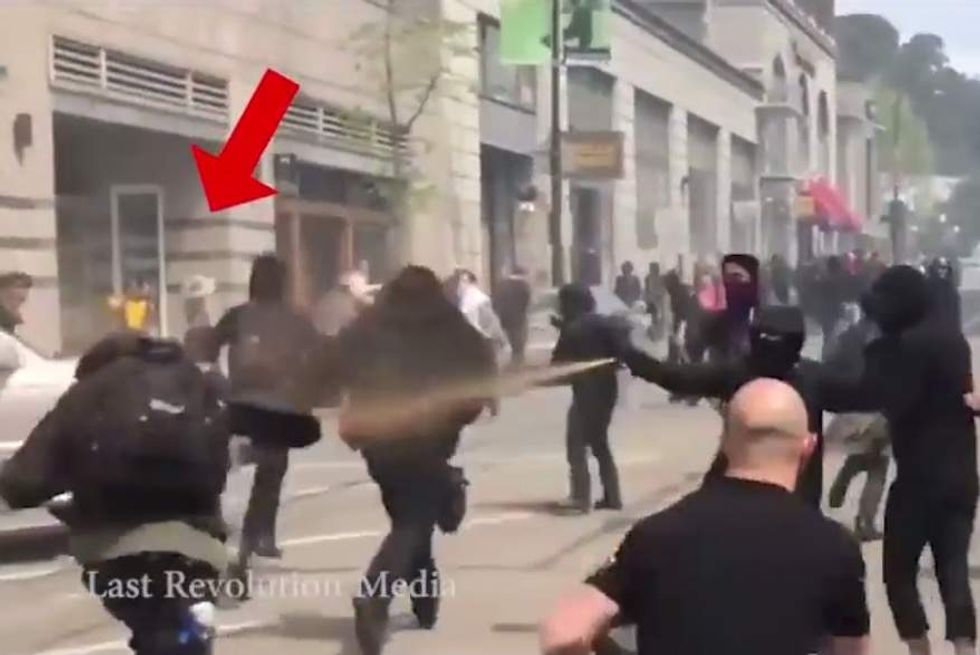 Image source: YouTube screen cap
Then the coup de grace: Another of his dark-clothed allies levels a skateboard across his face.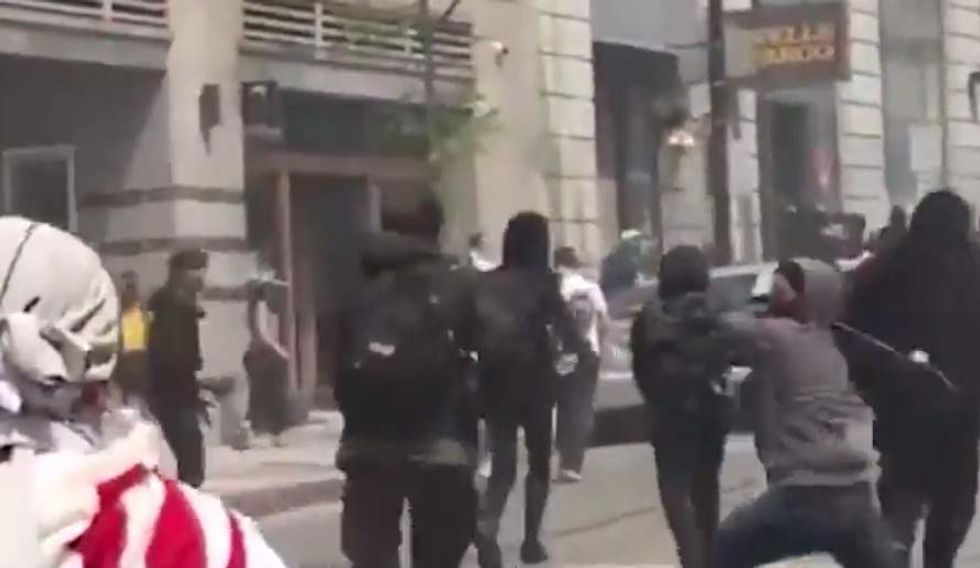 Image source: YouTube screen cap
Someone — perhaps a comrade-in-arms — actually lets out a war cry in response.
Listen to your mother next time, son.
This story has been updated.
(H/T: The Daily Caller)