© 2023 Blaze Media LLC. All rights reserved.
President Donald Trump didn't hold back when he criticized the media from atop his bully pulpit at his rally in Pennsylvania Saturday. He took full aim at the media and delivered a knockout punch.
"You may know there's another big gathering taking place in Washington D.C." the president pronounced. "Did you hear about it?"
"A large group of Hollywood actors and Washington media are consoling each other in a hotel ballroom in our nation's capitol right now," he added.
"They are gathered together for the White House Correspondents' Dinner, without the president," he continued, to great applause and laughter.
"And I could not possibly be more thrilled than to be more than 100 miles away from Washington's swamp. Spending my evening with all of you and with a much much larger crowd, and much better people, right?"
The White House Correspondents' Dinner is a charity event that benefits students of journalism with scholarships. Trump announced that he would not attend the dinner months ago, but only recently announced that he would be speaking at a rally in Harrisburg, Pennsylvania, one of the states that secured his election.
CNN especially broke out in heated debate after Trump criticized the press.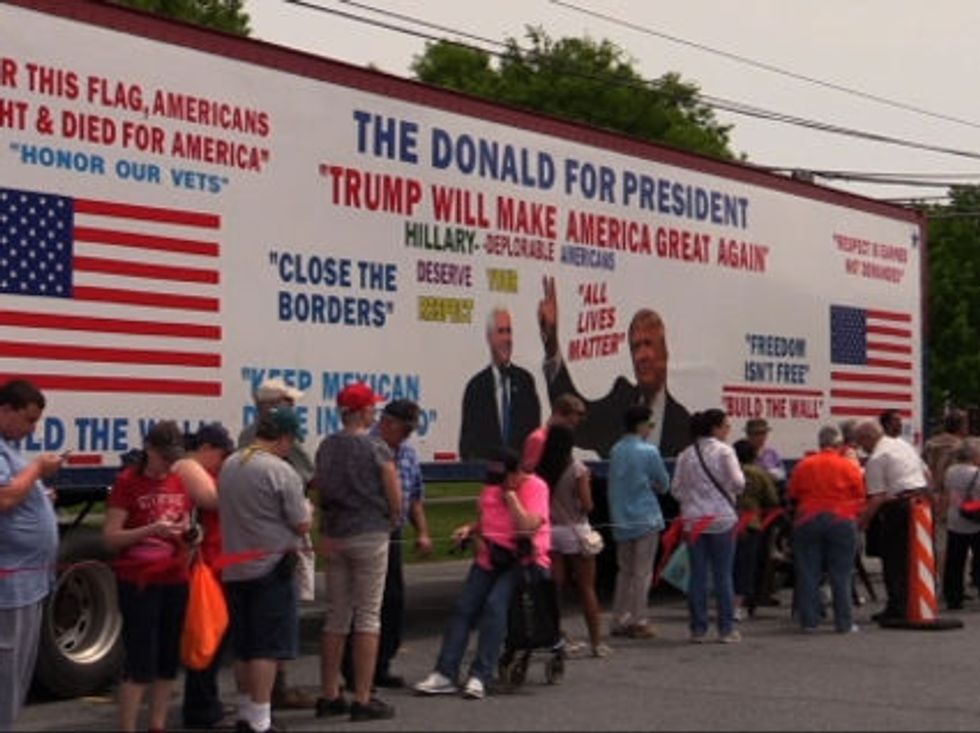 Want to leave a tip?
We answer to you. Help keep our content free of advertisers and big tech censorship by leaving a tip today.
Staff Writer
Carlos Garcia is a staff writer for Blaze News.
more stories
Sign up for the Blaze newsletter
By signing up, you agree to our
Privacy Policy
and
Terms of Use
, and agree to receive content that may sometimes include advertisements. You may opt out at any time.