The video isn't new, but the content — and the reactions to it — never get old.
The subject is a 7-week-old boy named Lachlan who was fitted with a hearing aid and then hears his parents' voices for the very first time.
"I am so happy that we can share our magic moment with the world,"  Michelle Lever, Lachan's mom, told the Daily Mail Australia in 2014. "I hope it can give some other families the realization everything is going to be okay."
So, when the media editor of BBC News tweeted a link to the old video over the weekend, the reactions you might expect still took place.
People said they were brought to tears, people praised scientific advances and people were happy for the parents. (The link Amol Rajan shared is no longer active, but the Daily Wire reported that it showed Lachlan's milestone moment.)
A deaf baby hears for the first time. Thousands of hours of patient experimentation went into this. Science is glory https://t.co/DV1Rq75rne

— Amol Rajan (@Amol Rajan) 1493453980.0
Not everybody was tickled over the clip, however.
Some hit back at the video, saying it tells deaf people in essence that their condition is not OK. Some said that since not all deaf people actually want to hear, videos shouldn't be posted implying they should desire hearing.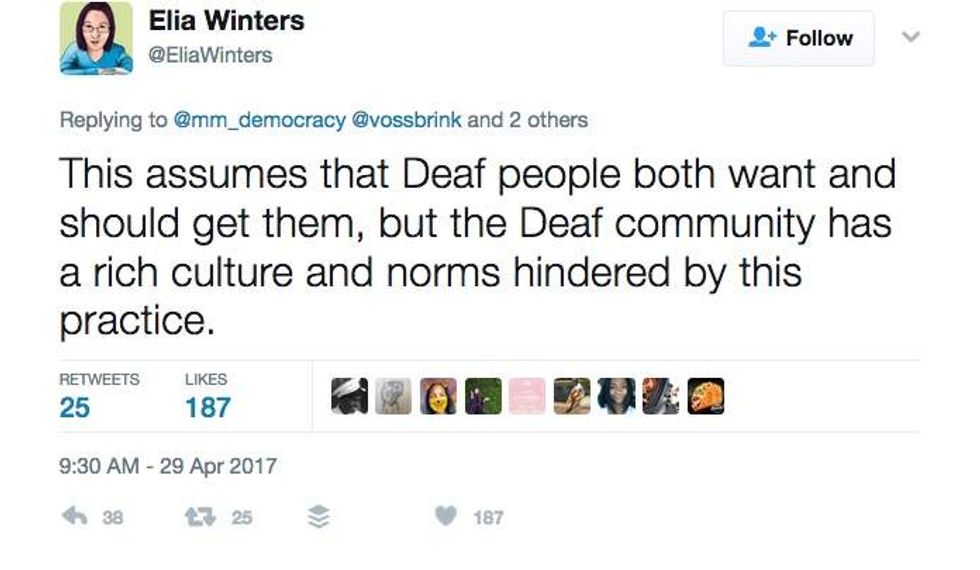 Image source: Twitter screenshot
When another Twitter user argued that the deaf community shouldn't castigate those who choose to use technology in order to hear, Elia Winters fired back: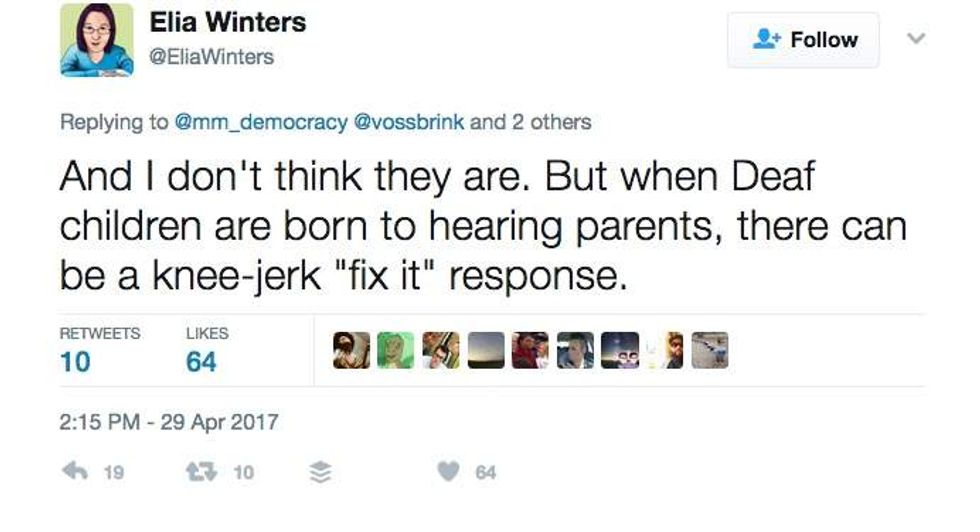 Image source: Twitter screenshot
Twitter user Richard Punko interjected: "And it is not only an excellent response but a totally humane one. No Child should be left deaf if the deafness can be alleviated."
But Winters was undeterred: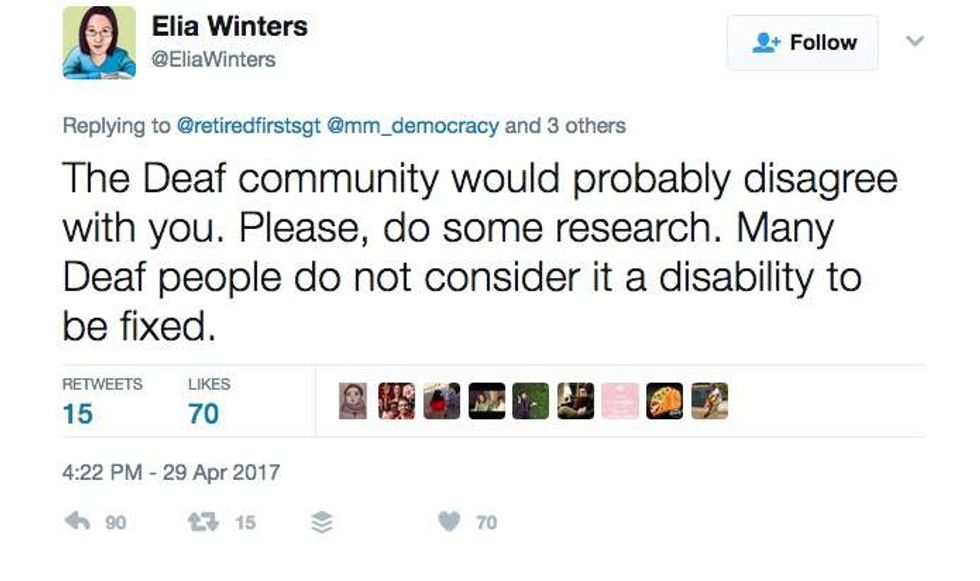 Image source: Twitter screenshot
Here's a look at what others who appear to agree with Winters' side had to say about the video:
@PVinden @amolrajanBBC btw deafness isn't something you always have to conquer. Deaf community are proud of themselves and their culture.

— Beth Costley 🌙⭐️ (@Beth Costley 🌙⭐️) 1493489286.0