The family of a young woman who died after a horrific car accident on April 23 in Hugo, Oklahoma, finally found the good Samaritan trucker who pulled off the road to help and comfort her as she fell unconscious after her fatal injuries.
KXII-TV reported that 25-year-old Dorothy "Dodi" Marko crashed into a tree that Sunday morning and her vehicle burst into flames. Marko's family revealed that most of their daughter's clothing had been burned off by the time she was able to extract herself from the truck.
First responders to the scene told the Marko family that a trucker had pulled off the road to help their daughter and comforted her in her dying moments.
"He was really upset when Dodi was laying here unconscious," Marko's sister Linda told KXII of the good Samaritan. "He was up by the gravel kicking the dirt saying, 'What's taking them so long, what's taking them so long to get here?' "
Marko's mother Brenda reported that the trucker was screaming, "She's just a baby."
"At least he comforted her when we couldn't," Brenda said. "I'm hoping he made her feel comfortable for those last couple moments, I'm hoping that he eased her mind a little bit so she didn't have to go alone."
KFOR-TV reported Monday that the trucker was identified as Ohio resident Darrell Cloyd, who told KXII that he wasn't even supposed to be on the road where Marko crashed that particular day.
Cloyd told KXII that he accidentally took a wrong turn and ended up on the highway where he later found Marko, gravely injured, at the scene of the accident.
Brenda said she was told that passers-by stopped to gawk at the accident and took photos, but the trucker was the only one to offer assistance.
"With all my heart," Marko's sister Linda said, "I want to thank him."
Brenda told the news network that she hopes to thank Cloyd, who she called an "angel," in person one day for being there with her daughter in her final moments.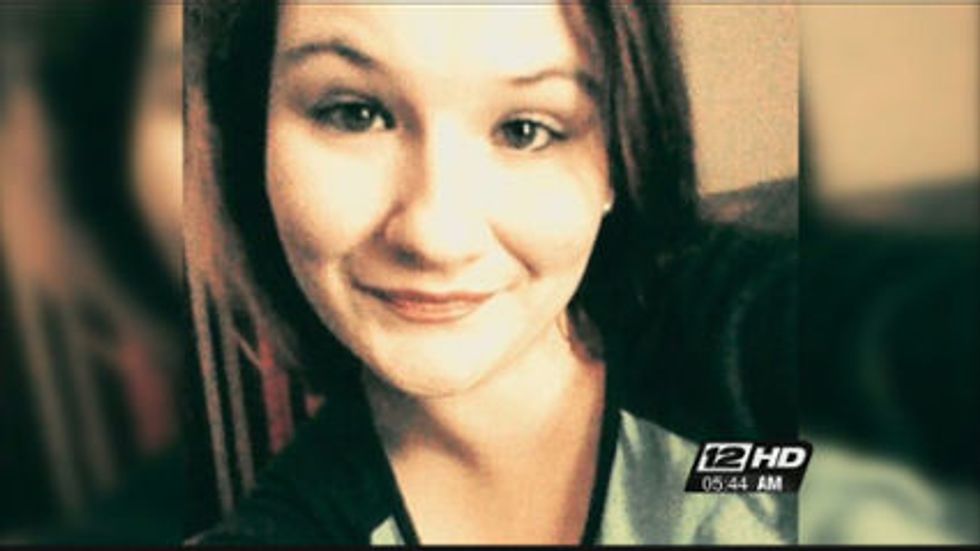 KXII reported that Marko was being flown from Oklahoma to a hospital in Plano, Texas, when the helicopter was forced to make a stop at a McKinney, Texas, hospital to administer life-saving efforts. Marko succumbed to her injuries at the McKinney hospital.
The McKinney hospital was just 13 miles from Plano.
The cause of the accident that killed Marko had not yet been revealed at the time of this writing. Marko left behind two children, 5 and 8 years old.