Joseph Baskette was among a handful of students who recently hoisted American flags and placed them on their vehicles, peppering the parking lot  at Mills E. Godwin High School in Richmond, Virginia, with red, white and blue.
The gesture was in support of classmates who joined the U.S. military.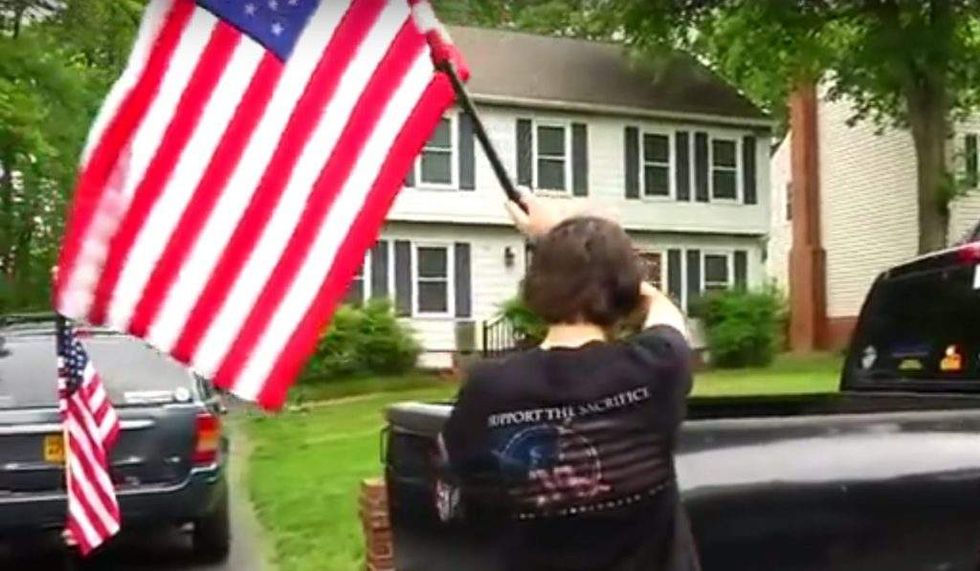 High school senior Joseph Baskette hangs an American flag on his truck. (Image source: YouTube screenshot)
"Freedom isn't free," the senior told WRIC-TV. "We know what it takes, we know what it costs and we are very thankful that these students are signing up to go and fight for us."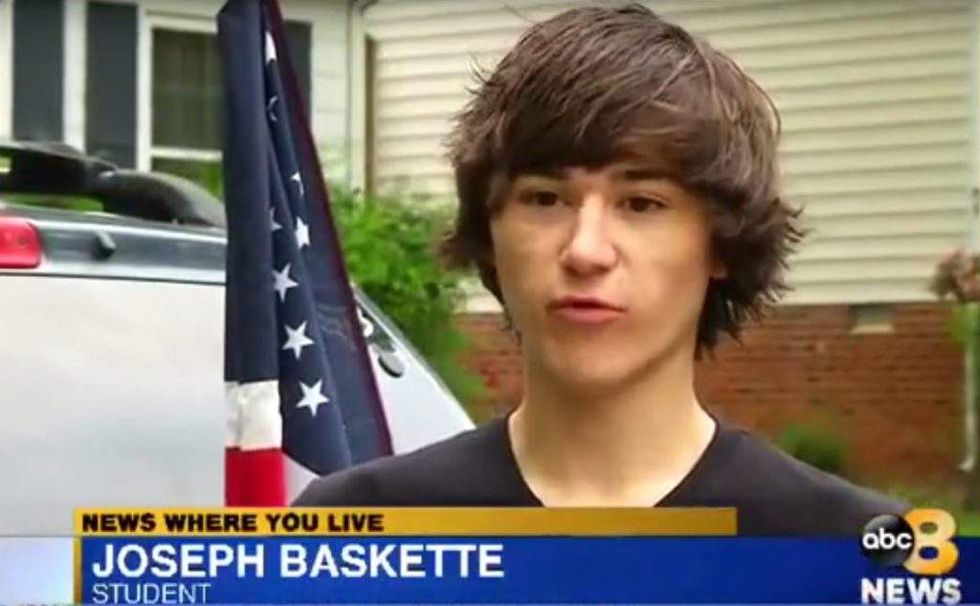 Image source: YouTube screenshot
But there was a problem.
Baskette told the station that other students complained about Old Glory flying in their faces.
Think the patriotic students backed down? Not on your life. In fact, more flags went up on more cars.
Baskette told WRIC that after school Friday he "went to Lowe's and put about three more flags on my friends' cars. I helped them get those on."
"It was like walking through a tunnel of flags," classmate Colter Mahon — who had a flag flying on the back of his Toyota Camry — told the station. "When you're walking on the sidewalk and looking at all the cars and people who did that, it was amazing."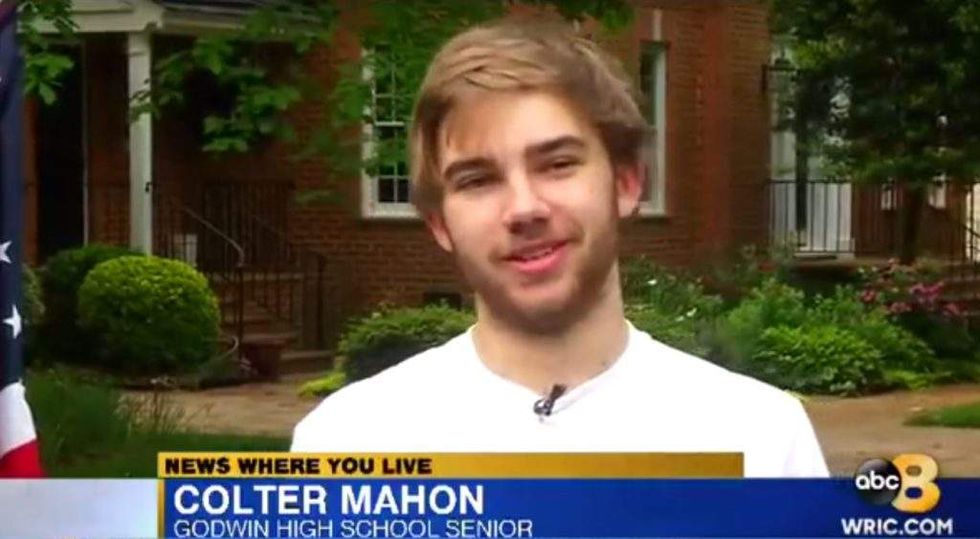 Image source: YouTube screenshot
Fellow student Jovon Hughes told WRIC it "was actually the talk of the day on Friday."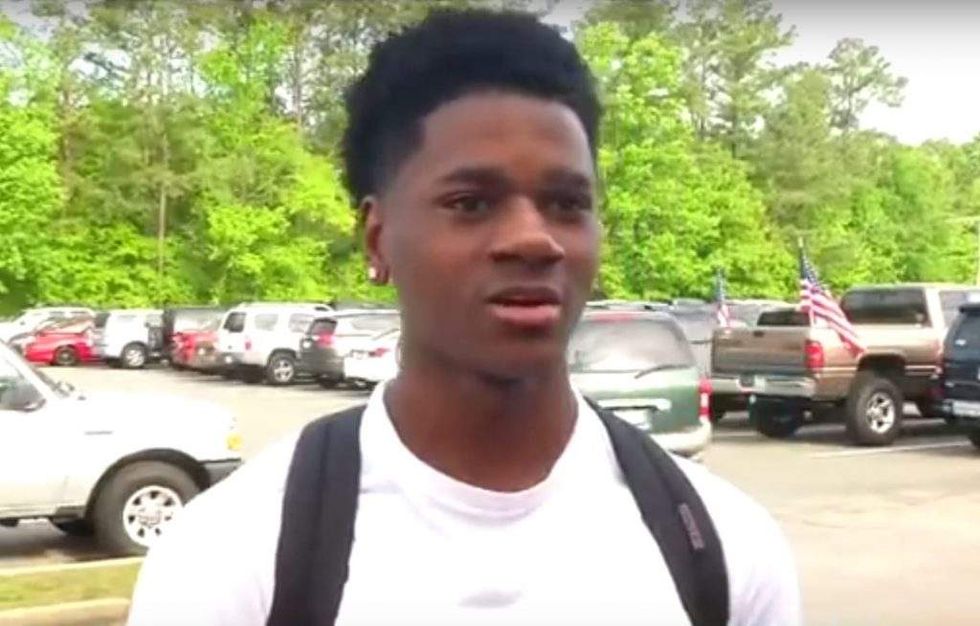 Student Jovon Hughes (Image source: YouTube screenshot)
But given that similar patriotic displays at other schools across the country have been met with resistance from their administrations, Baskette & Co. still had their own school's leadership to worry about.
Indeed Principal Leigh Dunavant reacted speedily — sending a Friday email to parents in support of the students flying the red, white and blue, the station said.
"I really think that she did the right thing in supporting the students," Baskette's father, Jody Baskette,  told WRIC. "I just loved it. It doesn't get any better than that. These kids have done it themselves and that's really, really a patriotic symbol of what this country is."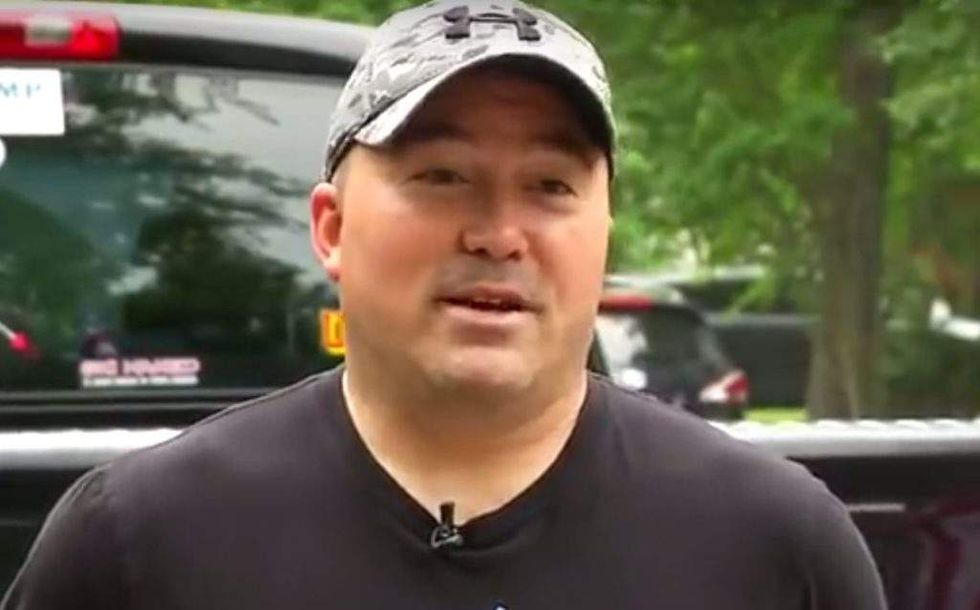 Jody Baskette (Image source: YouTube screenshot)
Mahon agreed, telling the station that the U.S. flag "represents so many things. Equality. Independence. All the stuff that our forefathers and all them worked for, and that means a lot."
(H/T: Louder With Crowder)