Behind the wheel of his 1967 Ford Mustang, just like the one used in Steve McQueen's iconic movie "Bullitt," California pastor Greg Laurie set out on a journey — one he described as "quixotic, whimsical, and slightly weird" — to uncover the actor's little-known path to Christianity.
McQueen, dubbed "The King of Cool," died in 1980, when he was only 50 years old, as a result of mesothelioma. McQueen's one regret, Laurie told TheBlaze, is that he didn't live to tell the world "what Christ had done for me."
With his new book, "Steve McQueen: The Salvation of an American Icon," which he co-wrote with McQueen biographer Marshall Terrill, Laurie is hoping to fulfill the Tinseltown legend's dying wish.
In the 1960s, McQueen was the quintessential man — he was gritty, daring, and he was every action movie buff's favorite star because of his signature nail-biting car chases.
Laurie was one of those movie buffs. In fact, the pastor didn't think he could be a bigger fan of McQueen, until he discovered the actor's journey to Christianity at the age of 49.
"He was simultaneously the most unlikely and then again maybe the most likely person to come to faith in God," Laurie said, detailing McQueen's struggles with drugs, his eventual superstardom, and his search to fill the void in his life despite his overwhelming success.
Laurie, who serves as the lead pastor of Harvest Christian Fellowship in Riverside, California, described the process of writing the McQueen biography as "eye-opening."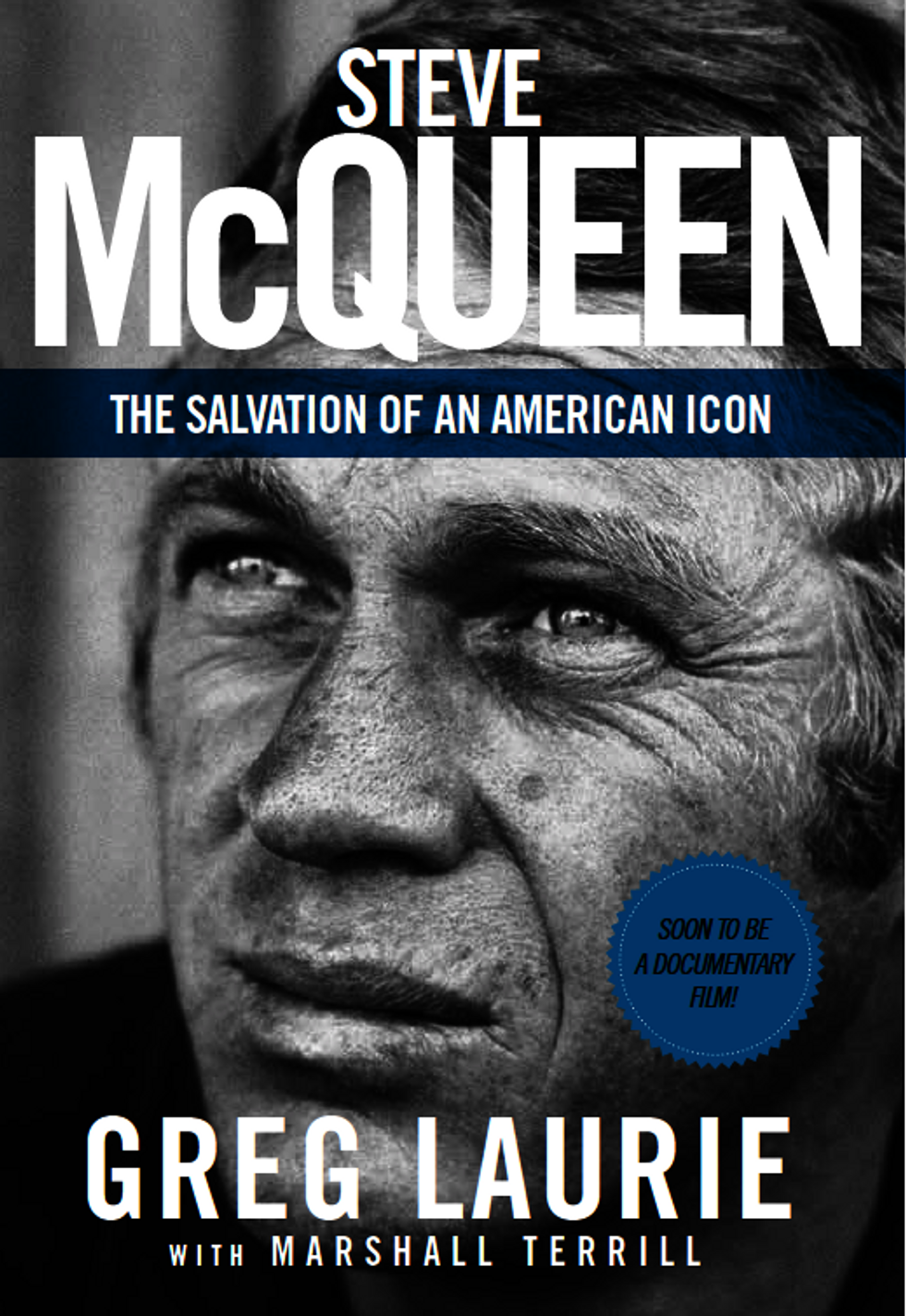 California pastor Greg Laurie, a longtime fan of Steve McQueen, said it was "eye-opening" to meet those who knew the Hollywood icon personally. (Image Source: Greg Laurie)
"When you've experienced everything that this culture offers, you will see how empty it is," Laurie said. "[T]hat was true of Steve: He had it all, but something was missing, and that led him to a little church in Santa Paula, Calif., where he heard the message of Jesus Christ for maybe the first time in a way he understood it."
It was in 1979, when he had closed the door on his Hollywood life, Laurie said, that McQueen learned to pilot a World War II-era biplane with lessons from flight instructor Sammy Mason at the Santa Paula Airport.
When McQueen discovered Mason's faith, he "asked Sammy if he could go to church with him sometime," Laurie said.
The famed actor attended regularly, and one Sunday, under the direction of Leonard DeWitt, the pastor of Ventura Missionary Church at the time, McQueen became a Christian.
"I know this because Pastor DeWitt met with Steve maybe a month after that and they had a long discussion where the pastor answered a lot of Steve's questions and then the pastor asked Steve, 'Have you become a born-again Christian?' And Steve said he had," Laurie recounted.
According to the Harvest pastor, McQueen became a Christian six months before he was diagnosed with cancer.
"Steve had the statistical cards stacked against him — no father in his life, an alcoholic mother who really didn't have time for him," Laurie said. "The fame and all the power he acquired actually, in some ways, made his life worse. It was like throwing gasoline on a fire.
"He could have ended up overdosing on drugs or killed behind the wheel of an automobile," he continued, "but yet he made his way to hear the gospel and so I think the takeaway truth is, 'Wow, if God can reach someone like Steve, he can certainly reach me.'"
Laurie's book ventures through all the twists and turns of McQueen's life: His triumphs, his shortcomings, and his ultimate success in finding life's purpose — an undertaking that proved to be a life-long quest for the legendary star.
The book is also being adapted into a documentary film about McQueen.
Cinematographer Jon Erwin, whose works include "October Baby" (2011), "Moms' Night Out" (2014), and "Woodlawn" (2015), is directing the film, which will feature an interview with actor, filmmaker, and Steve McQueen fan Mel Gibson.
"[Gibson's] contribution to the film and also to the book is remarkable," Laurie said, "because he can speak to the actor Steve McQueen and speak to what it's like to be a No. 1 actor in the world."
"Steve McQueen: The Salvation of an American Icon," which is available now for pre-order, comes out June 13. The documentary is expected to premiere sometime in September.