A mother was caught on video demanding a "white doctor" treat her son — specifically one who "doesn't have brown teeth and speaks English" — at an Ontario, Canada, walk-in clinic Sunday.
"I saw a doctor who was not white that did not help my kid," the exasperated mother says on the clip. "I would like to see a white doctor. You're telling me there isn't one white doctor in this whole entire building?"
A worker at the Rapid Access to Medical Specialists clinic in Mississauga, Ontario, is heard telling the mother — who says her son has chest pains — that she has to wait until 4 p.m. for a white doctor.
Hitesh Bhardwaj recorded the incident while waiting for his own appointment, CBC News reported, and he shared the video with the station.
"I couldn't help but record the video," Bhardwaj told CBC News. "This is bad, this is inappropriate and shouldn't go unnoticed."
Others in the waiting room begin speaking up, saying the mother should take her son to a hospital — to which she says, "I was there and they only have brown doctors."
Soon the mother seems to give up on the "white doctor" demand: "My kid is part not-white, so can we get somebody to see him that at least speaks English? ... We want somebody Canadian to see him."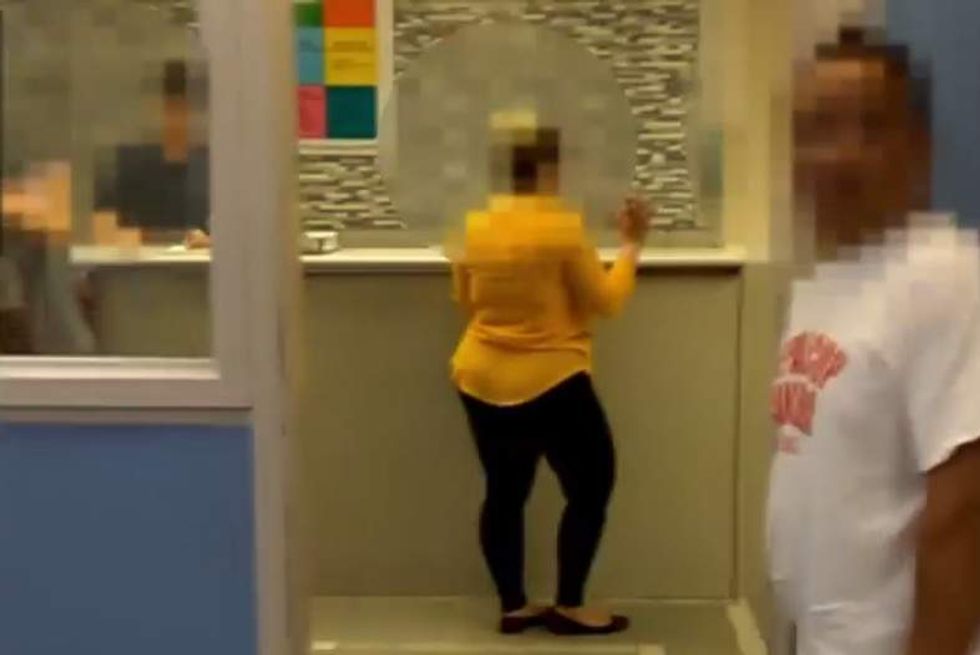 Image source: CBC News video screenshot
Apparently still getting nowhere, the mother lets loose with "Oh my God, what type of horrible country do I live in?" along with "being white in this country, I should just shoot myself."
Soon another woman in the waiting room gets in the mom's face.
"Your child clearly has more issues with you being his mother than him needing to see a doctor," the angry observer tells the mom. "You are extremely rude and racist."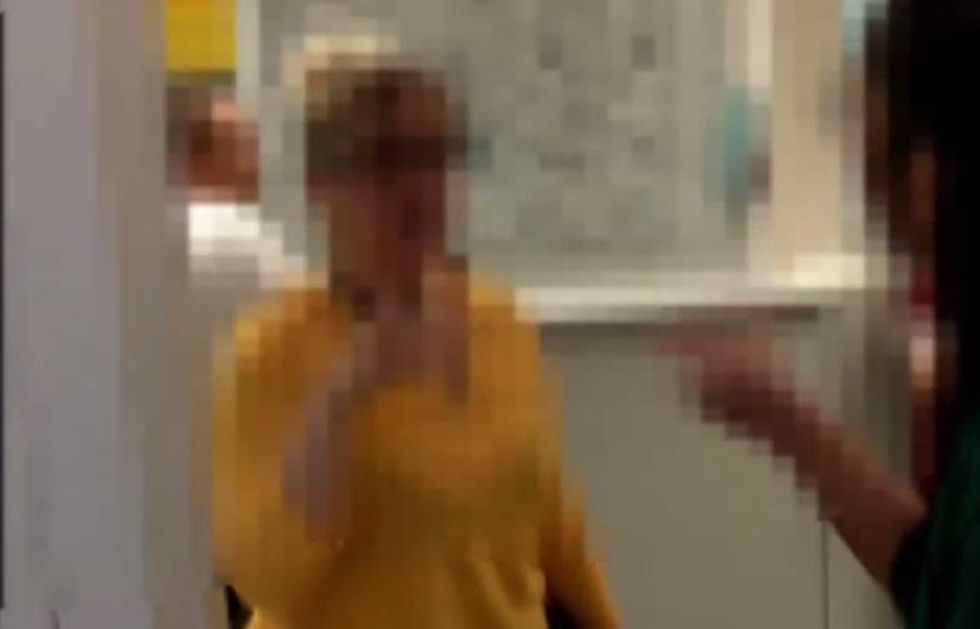 Image source: CBC News video screenshot
The mother replies that "you're brown" and adds, "You're attacking me because I'm white."
The woman shoots back, saying "maybe you should check yourself in" to the facility.
Police told CBC News they were called to the clinic just after 12:30 p.m. for a "disturbance."
Constable Mark Fischer told the station that an officer spoke to "all involved" and the woman's son in the end was treated by a clinic doctor.
Ontario Premier Kathleen Wynne told CTV News she was upset by the incident.
"I think it is a shocking occurrence, and there is no place for that kind of behavior or that kind of racism and hatred in our society," Wynne told the CTV News. "I think we should all be shocked."
Bhardwaj told CTV News that the incident was "really shocking," especially "seeing it so openly, without any fear, in front of so many people, without even fearing that someone can report her."