A new poll by the Pew Research Center revealed that most Republican and Republican-leaning voters believe universities and colleges have a negative impact on the United States.
According to the poll, 58 percent of Americans who consider themselves Republican or who lean Republican say institutions of higher learning have a negative impact on the direction of the country. This is a marked increase from 2016, when 45 percent of GOP-leaning voters viewed college negatively. Only 36 percent of Republicans in the new poll believe that colleges and universities impact the country positively.
Democrats and Democrat-leaning respondents, however, have a very different view: 72 percent say that colleges and universities have a positive impact.
Overall, according to the Pew Center, 55 percent of Americans view say universities have a "positive effect on the way things are going in the country."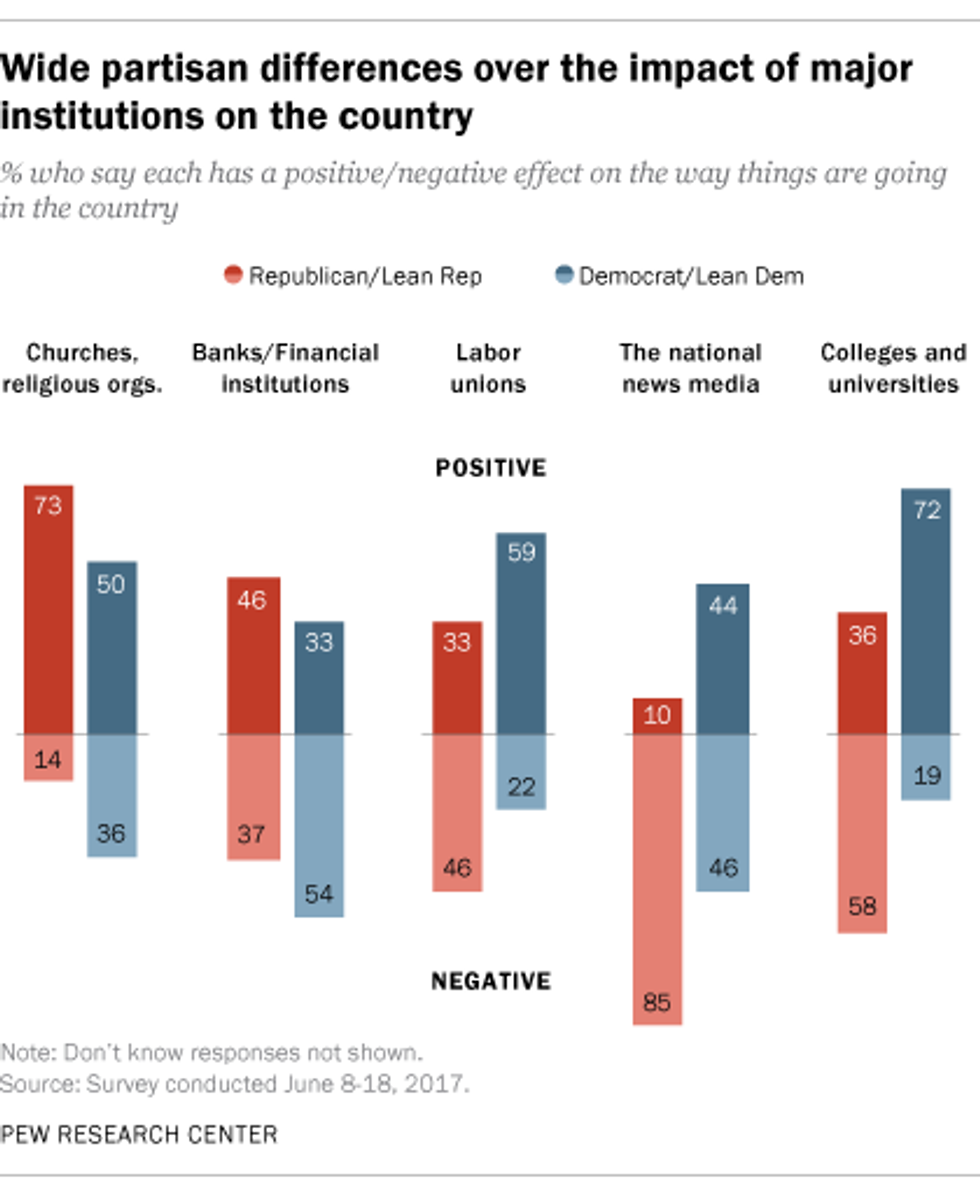 The rise in disapproval of higher education follows consistently negative reports on the economic effects of college education. A Census Bureau report published in April showed that the share of millennials living with their parents is increasing, as those between the ages of 18-34 put more importance on college education and obtaining degrees.
Federal Reserve data from January revealed a focus getting a college degree has put millennials under massive debt, averaging $37,000 per student. Additionally, graduates are finding that many degrees lead to the same jobs, which means that many of them are living at home and working lower-paying jobs while they wait for a spot to open in their field.
The result, according to the Federal Reserve data, is millennials falling behind where there parents were, both financially and professionally, when they were their age.
Host of "The Way I Heard It" podcast, Mike Rowe, told RedState in 2016 that a stigma has developed around blue-collar work, convincing millennials to obtain expensive college degrees that lead to no jobs. Rowe noted to Fox News in February that while these unemployment problems are hurting America, its source can be traced to a "skills gap" that has developed as a result of a college education focused on white collar positions.
"The best way to close that skills gap is to affirmatively make a persuasive case for opportunities that actually exist," Rowe told Fox News.
The Pew poll was conducted June 8-18.