On the heels of news that Charlie Gard's parents are no longer battling British doctors and government officials who believe its best to take the terminally ill little boy off life support, the head of the division of medical ethics at the New York University School of Medicine said it's "the right decision."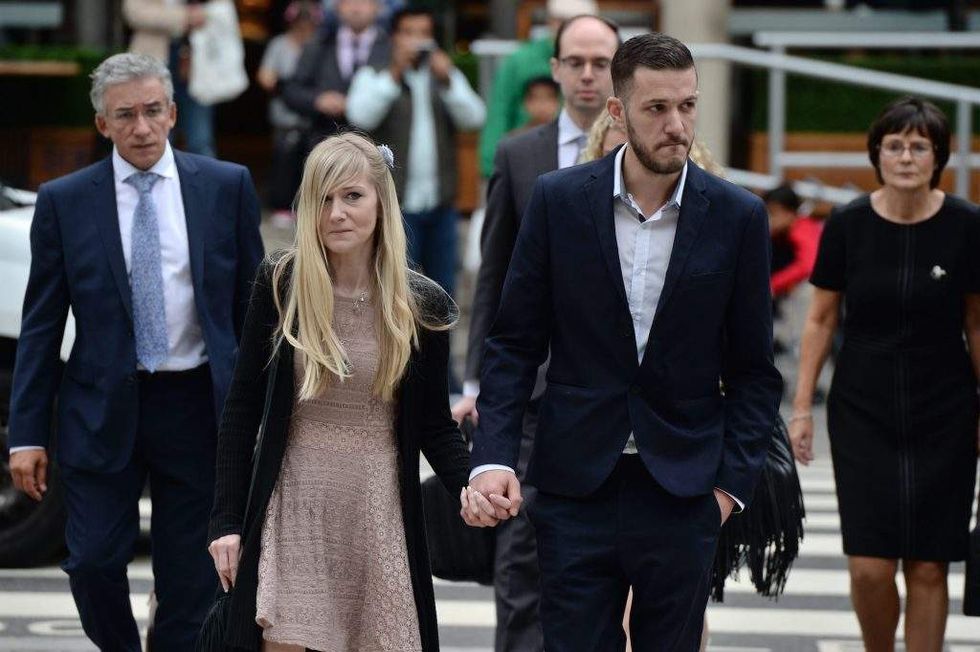 Chris Gard and Connie Yates, the parents of terminally ill 11-month-old Charlie Gard, arrive Monday at the Royal Courts of Justice in London. They ended their legal appeal to bring Charlie to the United States for treatment. (Chris J Ratcliffe/AFP/Getty Images)
"As hard as it may be to accept, there sometimes comes a time for medicine to stop trying to treat," Arthur Caplan wrote in a Tuesday op-ed for the New York Daily News. "Extending life is not always in a patient's best interest."
He also asked, "So as Charlie is allowed to die, what lessons can he teach for future Charlies and their families?"
While Caplan said parents "obviously" should decide what happens to their children in cases like Charlie Gard's, "their authority is not unlimited."
"If they are seeking care that will hurt their child, then doctors must ask that the state step in both with a guardian and with court review," he continued. "That happens here when a Jehovah's Witness refuses a blood transfusion for the child or parents want to try a crazy 'treatment' they found at a clinic in Mexico."
More from Caplan's op-ed:
It happened in Charlie Gard's case because the doctors thought the parents' love for Charlie was causing them to ignore both his devastating condition and the reality that he might be suffering. It was right that his parents had to defer to the courts. Love can blind doing what is best for a dying baby.

A lot or the battle in the media in Charlie's case was a fight about who ought to decide. Charlie could not tell us what to do, so the only value to invoke was what is in his best interest.
Then he asked, "Can a person ever be better off dead than alive?"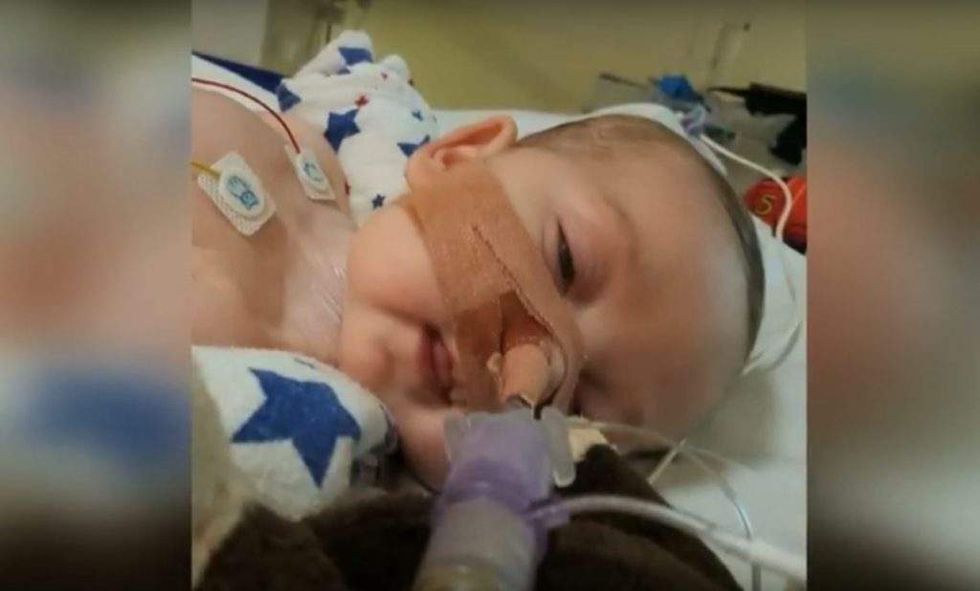 Image source: YouTube screenshot
"The answer, sadly, is yes," Caplan wrote.
He concluded:
We all know this is so. If your dad or grandmother is dying of cancer or lung disease and they are in pain, cannot breathe without distress or cannot do anything but moan and suffer, then many would say the time has come to stop medical interventions and let the loved one go.

The same can happen for a child. It did for Charlie. He was so sick, so disabled that continuing to try and "fix" him seemed to the doctors and nurses and courts who looked at his situation to be wrong to do so. Sometimes medicine is simply out of options and what is experimental might only lead to more misery. Charlie Gard is a tragic reminder that sometimes medicine must say "no more."
Charlie's case quickly gained worldwide interest, particularly after both Pope Francis and President Donald Trump offered their support to Charlie and his parents. And while the Vatican's children's hospital and New York Presbyterian Hospital both offered to treat Charlie, the Great Ormond Street Hospital where he's been treated declined.
Eight weeks into his life, it was discovered Charlie suffered from a rare disorder — a mitochondrial depletion condition — that weakened his body and left him unable to breathe without a ventilator.