After recent complaints from families and students, the word "Lynch" will be removed from the names of two elementary schools in Portland, Oregon, KGW-TV reported.
There's a reason the word "Lynch" has been featured as part of Lynch Wood and Lynch Meadows elementary schools.
See, Patrick Lynch donated a parcel of land to the school district in the late 1800s, the station said — and naturally a number of schools included his name.
But recently, district officials said some people were becoming upset about the name "Lynch," KGW said, as it drew their thoughts not to the benefactor from long ago but to the verb "lynch" and the racism surrounding it.
"I know the majority of you guys are white and it's hard to know how that word could have an effect but it does," a student said at the Centennial School Board meeting Wednesday night, the station reported. "If a simple name change could make students feel safe, then why are we holding back?"
A man added, "I don't think any of you have ever seen a picture where one of your decedents was hanging from a tree," KGW said.
"It has been a word historically linked to terror, to the terrorizing of the people that look like me," he also said, KPTV-TV reported.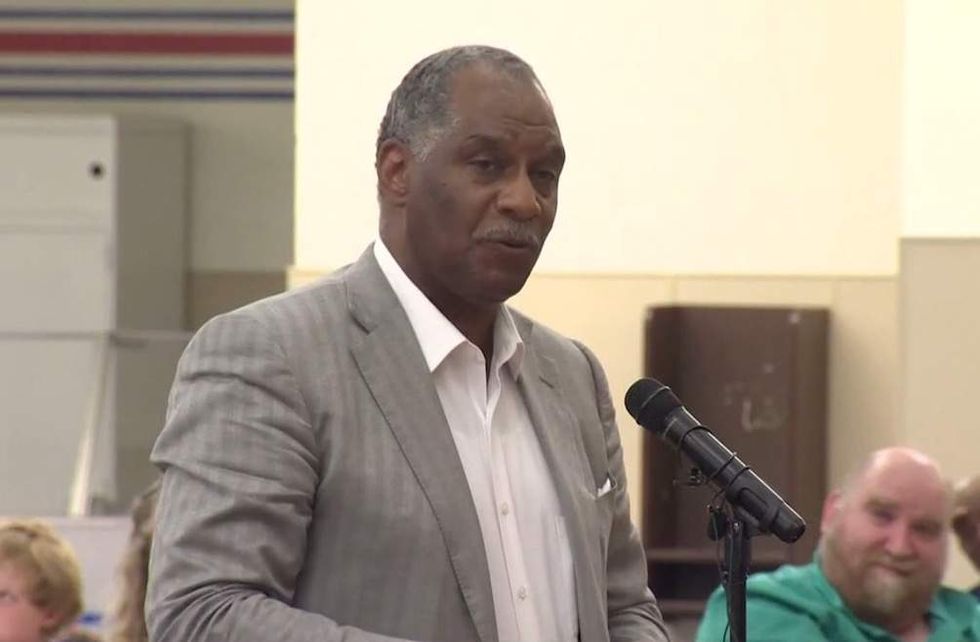 Image source: KGW-TV video screenshot
So the board voted to remove the word "Lynch" from two of three elementary schools over concerns of offensive language, KGW reported.
Lynch Wood and Lynch Meadows elementary schools will be known temporarily as Wood Elementary and Meadows Elementary until new names are chosen, the station said, adding that Lynch View Elementary will be permanently changed to Patrick Lynch Elementary.
But not everyone is in favor of the name changes.
David Hayes — the great-great-grandson of Patrick Lynch — didn't attend Wednesday's board meeting but told KGW he takes issue with its decision.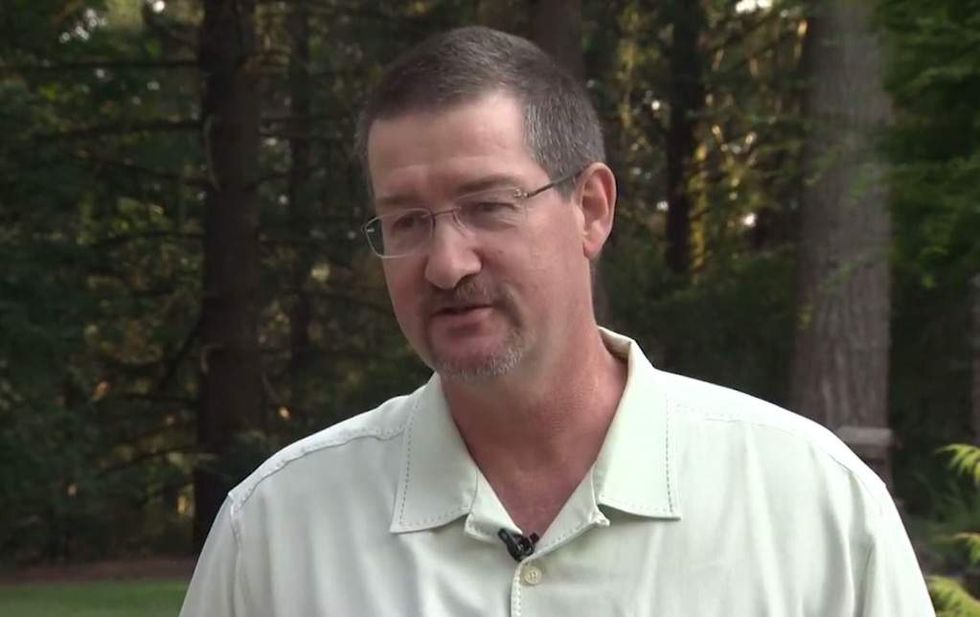 David Hayes (Image source: KGW-TV video screenshot)
"I think my grandfather would have liked me to stand up for the family name a little bit," Hayes told the station. "[Schools] are in the business of education, so they should be able to educate people that a name and history have a certain meaning versus what other people have tried to turn it into."
That sentiment was echoed at the sometimes heated board meeting.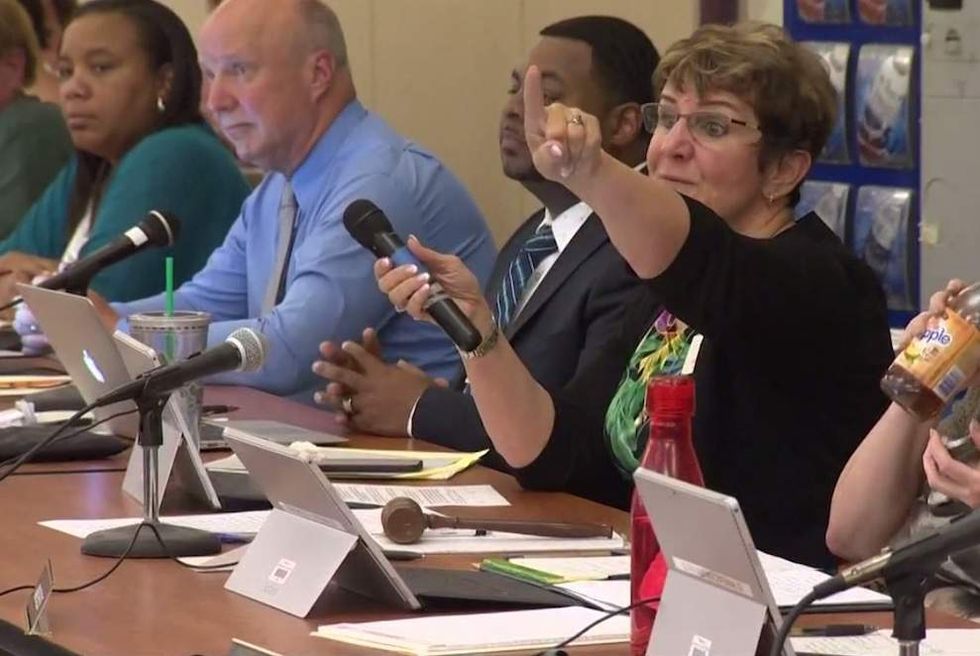 Image source: KGW-TV video screenshot
"It was a family," one woman was heard saying at the microphone. "Lynch was named for a family, not an action."
Another woman added, "We were Lynch, we will always be Lynch in our hearts and I'd like to see the [political correctness] stop."
But board chair Sharlene Giard was unmoved.
"We have an equity plan in place in Centennial, and we are doing what we believe is right for our children," she said after the vote, KGW reported. "We have children of color, and we want to make sure they can cross the threshold of those three schools and be comfortable in their surroundings."