Leftist protesters against Republican President Donald Trump came out in force Monday evening in front of Trump Tower in New York City in reaction to the deadly clash of demonstrations in Charlottesville, Virginia, over the weekend.
One was caught on video giving a piece of her uncensored mind to police calmly asking the crowd to move down the sidewalk.
"Have a f***ing backbone!" she yelled, motioning her hand at the cops and appearing close to tears.
Then apparently one of them — or maybe more than one — really offended her.
That's right, folks: The dreaded eye roll.
"You roll your eyes because you're f***ing weak, because you know you're wrong, 'cause you think you're a man and you can roll your eyes at a f***ing young woman!" the woman screamed. "Roll your eyes!"
Here's the clip. (Content warning: A few F-bombs about to drop):
Police are pushing people away from Trump Tower in NYC pic.twitter.com/hAI58aATdv

— nick wray (@nickwray) August 14, 2017
As it happens the same woman was apparently featured in another video sparring with police outside Trump Tower.
But this time one officer wasn't silent. In fact, he had a little bit of sarcastic fun with her and several other protesters.
"I sold my soul for a badge," the cop said pointing them down the sidewalk, cracking a slight smile. "So you have to keep walking."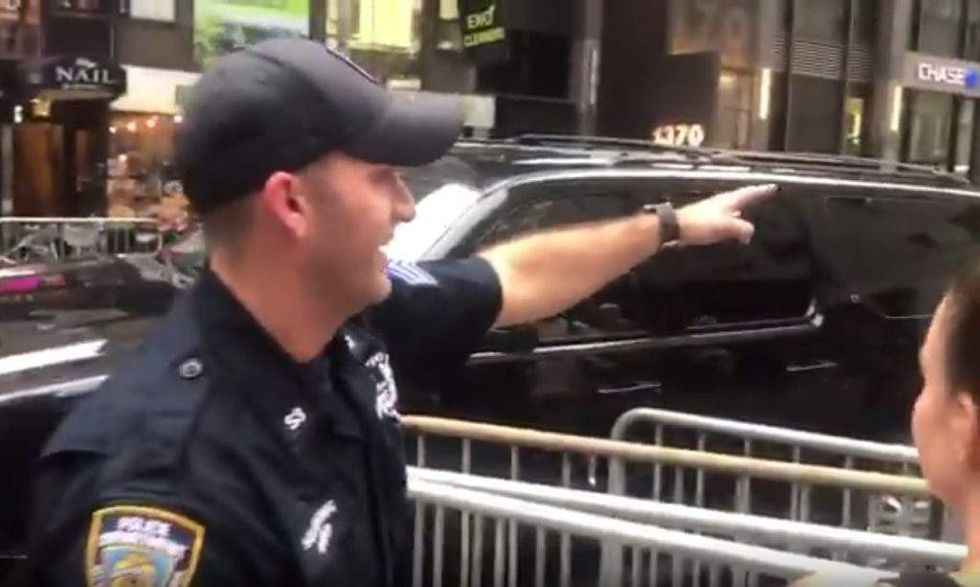 Image source: Twitter video screenshot
After that, he appeared to actually chuckle.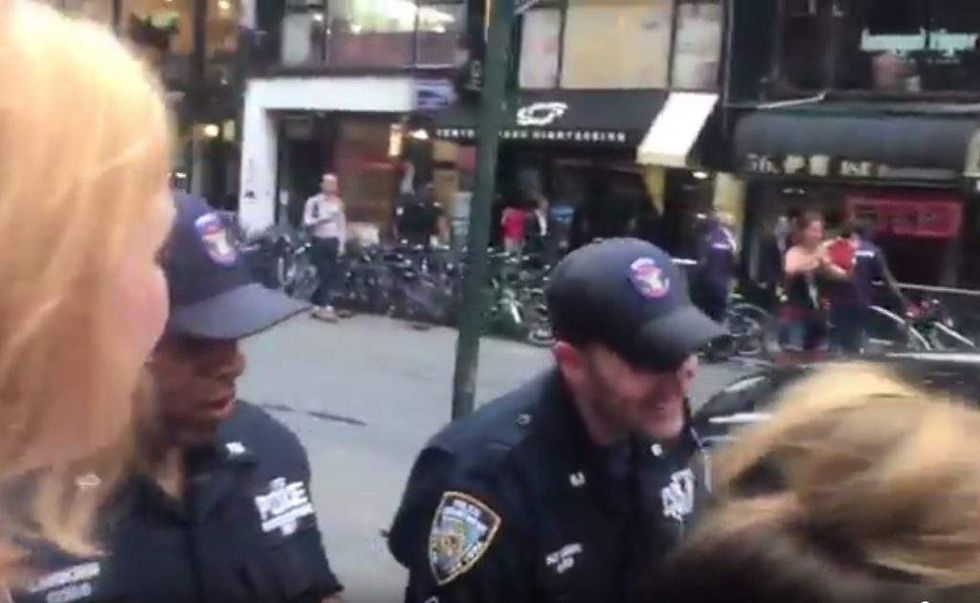 Image source: Twitter video screenshot
No one can say for sure, but it's a safe bet the officer has heard the phrase "you sold your soul for a badge!" yelled at him in the line of duty on more that one occasion — and he just figured he'd mock the protesters a little bit by shooting the phrase back at them.
Sadly, that same woman who screamed curses at police in the first video apparently didn't get the cop's joke in this one.
She slowly repeated the phrase back to him in near horror, as if she couldn't believe he actually made a deal with Satan: "You sold your soul for a badge? You sold your soul for a badge?"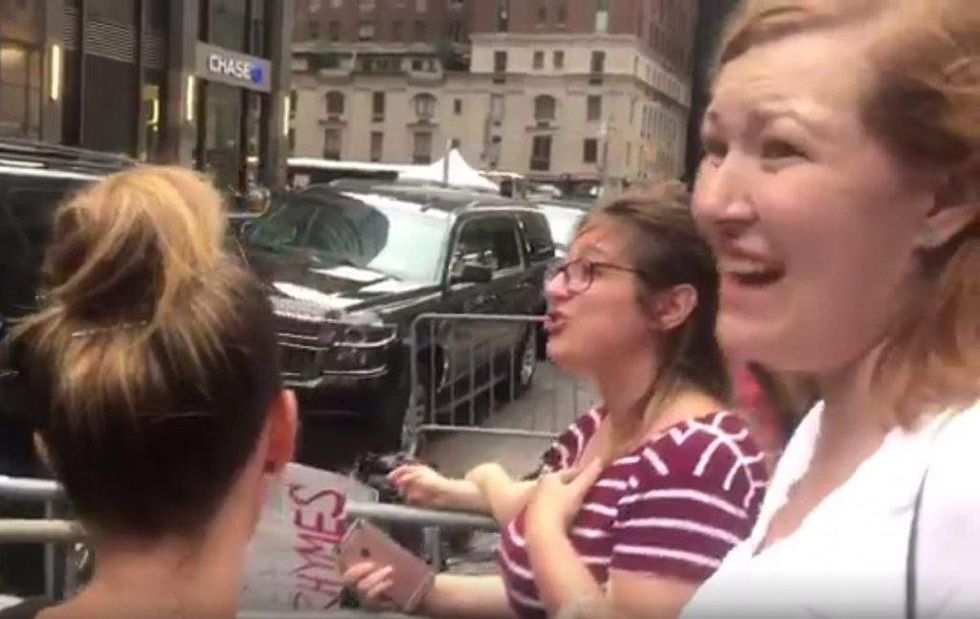 Image source: Twitter video screenshot
A little slow on the uptake. But her heart's in the right place, eh?
"I sold my soul for a badge" - An NYPD officer to protesters while moving them away from Trump Tower https://t.co/TxxQU9fNyB

— I'm fine thanks (@I'm fine thanks) 1502751093.0
(H/T: The Daily Wire; Young Conservatives)