Darius Summers came upon a few milestones earlier this month — one of them being his 61st birthday.
The Detroit musician also recently received his concealed weapon permit.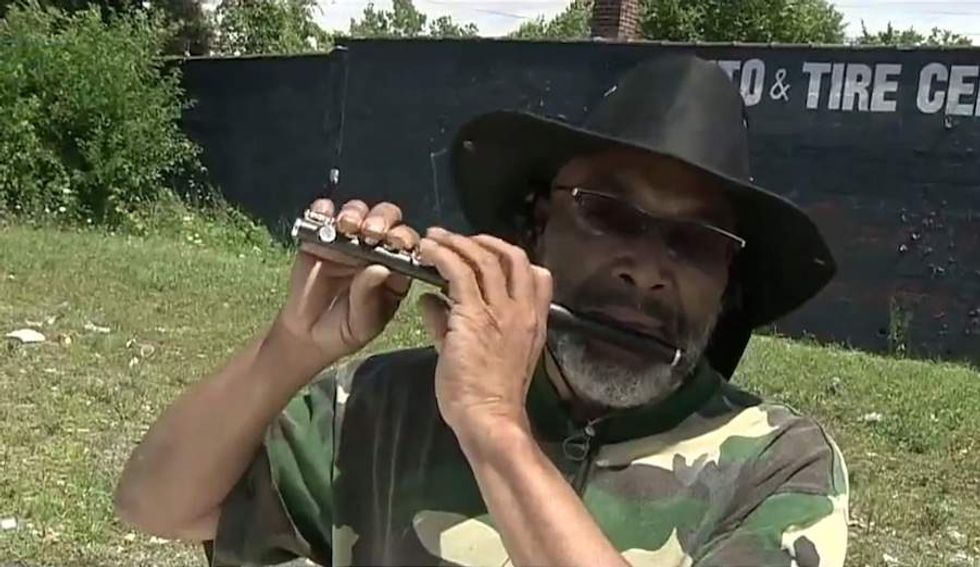 Darius Summers (Image source: WDIV-TV video screenshot)
But on a recent Sunday morning while at a gas station store near his home, Summers experienced another milestone — and far from the kind you look forward to.
"I just wanted some coffee, just walked down here to get some coffee," he told WDIV-TV.
But Summers told the station an armed 16-year-old boy wanted something from him — specifically his gun. So the kid stuck a gun in Summers' back and demanded the weapon, presumably thinking the older victim would be easy pickings.
"I said, 'All I want to do is leave,'" Summers recalled to WDIV. "He said, 'You can't leave.' I said, 'OK. What do you want to do?'"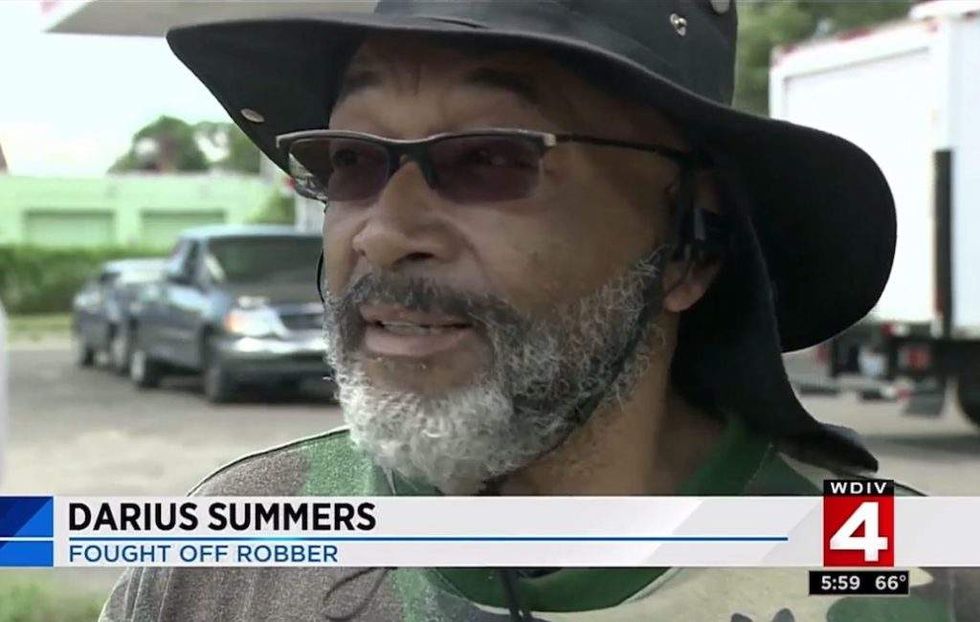 Image source: WDIV-TV video screenshot
Summers told the station that the teen was trying to control the situation — but added there was no way he was going to the let the kid make him a victim.
With that, Summers pulled out his own gun and quickly fired across his body, shooting the teen in the stomach, WDIV reported.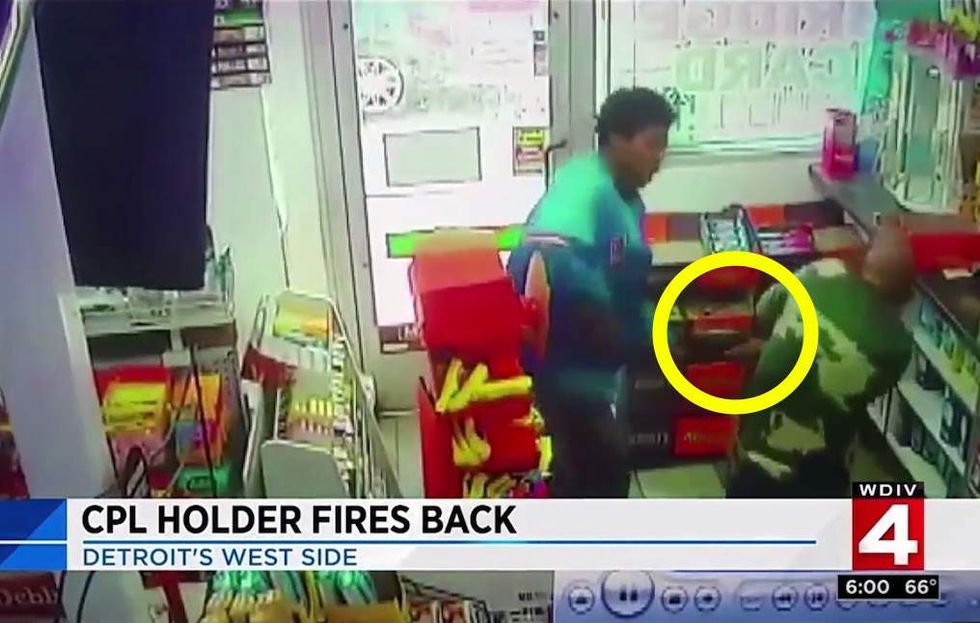 Image source: WDIV-TV video screenshot
And the kid dropped his gun, picked it back up and stumbled out of the store, the station said.
"I'd never been through this before," Summers told WDIV. "I've never shot a gun before. ... All this is new to me."
Summers, a grandfather, tried to speak some wisdom to the teen: "I said, 'Why do you have to go through this?' I said, 'This is unnecessary.'"
He told the station that "I didn't shoot to kill, I shot to save his life. I got him up off me."
Plus, the teen wasn't letting up. "He insisted, and he wanted my gun — so I gave it to him," Summers told WDIV.
Xavier Futrell was in critical condition after being taken to a hospital, the station said, but police tracked him down there, and he improved enough for prosecutors to arraign him from his hospital bed.
Futrell — who will be tried as an adult, WDIV reported — is charged with assault with intent to murder, carrying a weapon with unlawful intent and felony firearms violations.
(H/T: Bearing Arms)