UPDATE Wednesday 1:08 p.m.: Molten Java told TheBlaze in an email that the employee in question was fired.
Original story below
One Molten Java coffee shop employee apparently couldn't take the sight of a Confederate flag baseball cap inside the Bethel, Connecticut, coffee shop any longer — so she did something about it.
A video camera capturing Stan Weston's performance last Thursday also caught the moment when a Molten Java employee walked right up to stage area in the middle of a song, began slicing up his baseball cap with a knife and then tossed a piece of the cap at him.
Weston — a former Bethel resident who's stationed in Oklahoma with the U.S. Air Force, the News-Times reported — told the paper he was in town to visit his great-grandmother and decided to sing and play banjo on open-mic night at the haunt he used to frequent.
"I didn't think much about wearing the hat," he told the News-Times. "It's just an old family heirloom. I wasn't wearing it as any kind of racial symbol. I just recently found it among some of the grandfather's old stuff."
The paper said an old acquaintance walked up to Weston during his set and removed the Confederate flag hat and walked off — a gesture Weston told the News-Times he didn't think much about, figuring he'd retrieve his cap later.
The incident caught on cellphone video shows the Molten Java employee holding the cap and then slicing it up.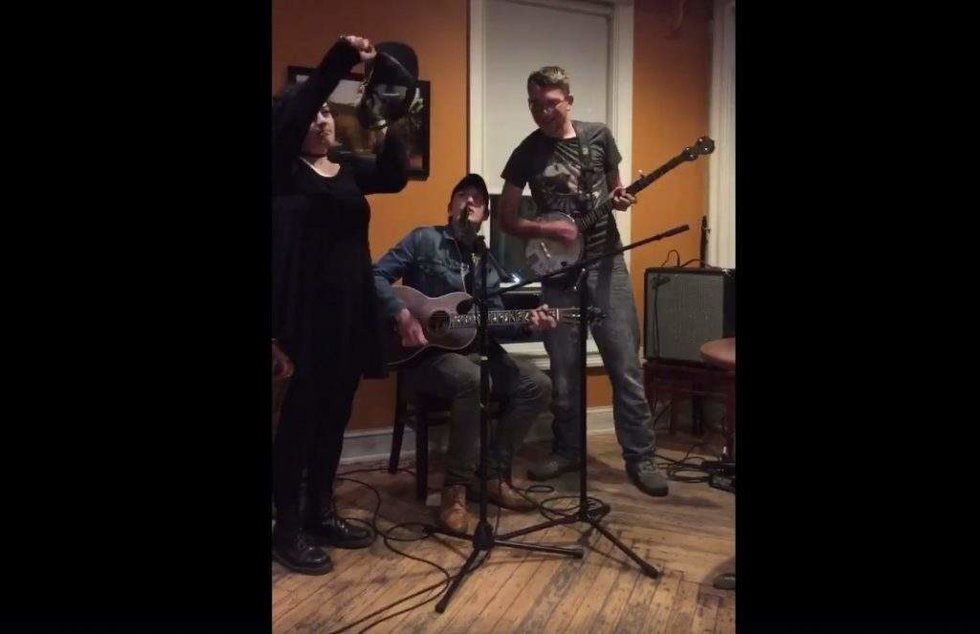 Image source: Facebook video screenshot
Weston is seen trying to take the hat away from the employee before she tosses a piece of it at him.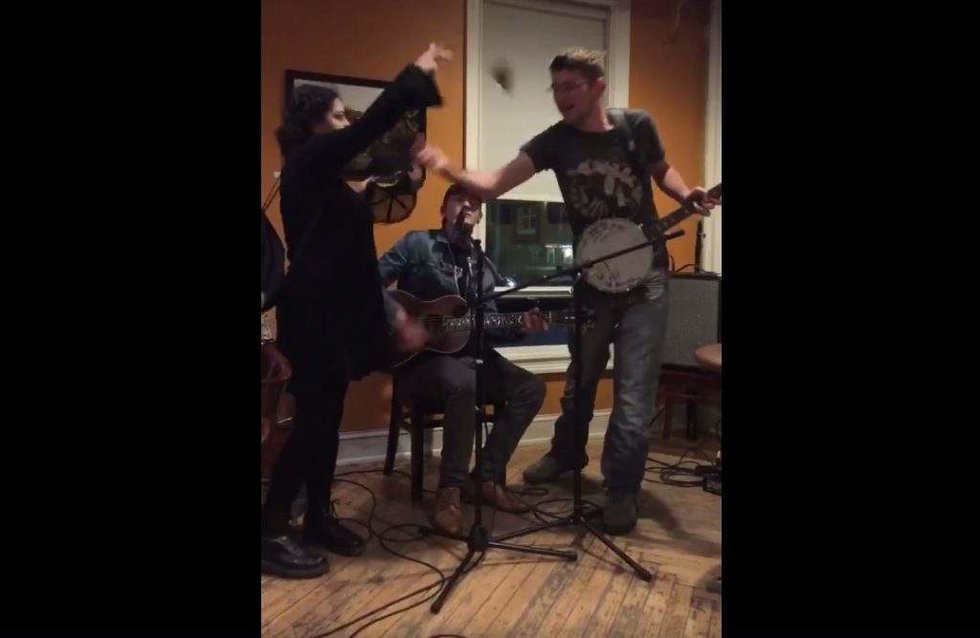 Image source: Facebook video screenshot
"I used to go to Molten Java when I was younger, and it was always a very inclusive place," Weston told the News-Times. "People weren't brandishing weapons back then. I was just shocked that someone took such a violent approach."
Police arrived on the scene but soon departed after the employee in question agreed to apologize and give Weston $20 for the hat, police spokesman Capt. Steven Pugner told the paper.
Molten Java owner Wendy Cahill told the News-Times on Friday she hadn't spoken the employee but said her actions were "wrong."
"If they had a verbal conversation about the hat, I would have supported her," Cahill added to the paper. "The sentiment I agree with, but not her actions. Everyone is welcome here, but they have to be willing to engage in civil discourse."
Cahill did not immediately reply to TheBlaze's request for comment Tuesday morning.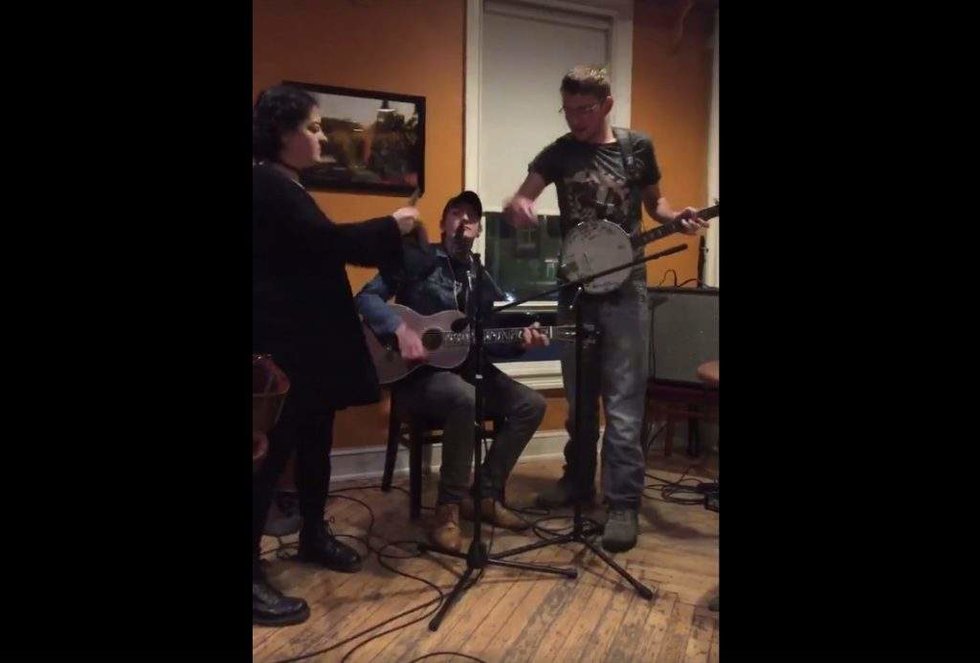 Image source: Facebook video screenshot
Weston told the News-Times he initially agreed to not press charges. But after he changed his mind and visited the police department Friday, they told him "the case was closed and there was nothing more they could do," the paper added.
Some are considering boycotting Molten Java.
"This has nothing to do with racism; it's freedom of speech," Mariah Vaughan — a friend of Weston who  posted the video to Facebook — told the News-Times. "I think Wendy is an amazing woman, but this just doesn't make any sense."
"I've brought my kids in there before," Vaughan said. "It's supposed to be a family-friendly place. What if the knife had slipped from her hands and hurt someone? It's unbelievable."
(H/T: The American Mirror)