What happened?
A substitute teacher took a knee during the Pledge of Allegiance at Russell Street Elementary School in Littleton, Massachusetts, last Thursday morning, WBZ-TV reported.
After her mimicry of recent NFL player protests, the teacher then spoke to students at the public school about her political views, the station said.
The school consists of students from grades 3 through 5, WCVB-TV reported.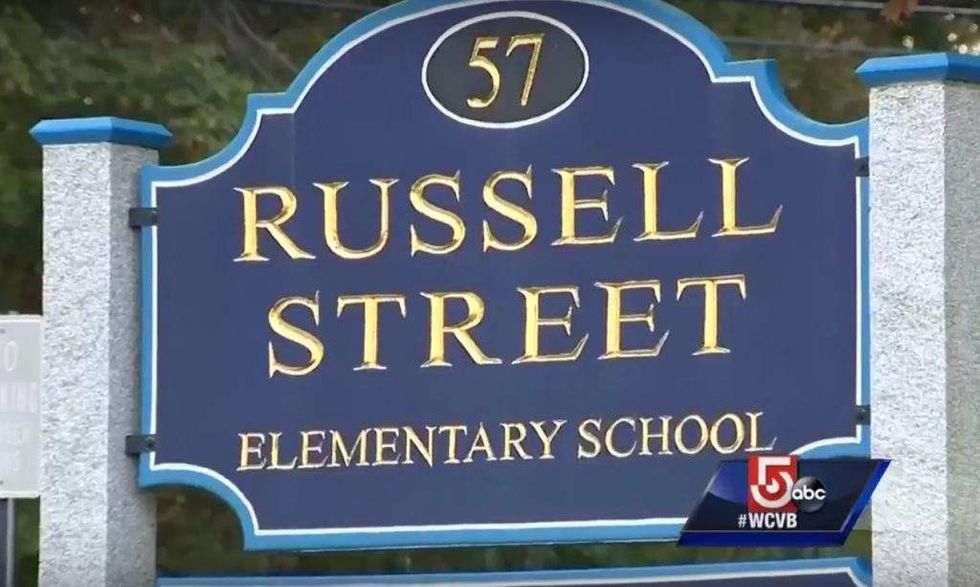 Image source: YouTube screenshot
What is the school saying?
School officials wouldn't identify the substitute teacher or say if she would be disciplined or fired, calling it a personnel matter, WCBV added.
"While this topic is timely and does have educational merit, it should be addressed sensitively and age-appropriately by permanent faculty and inclusive of the beliefs of all children and families," principal Scott Bazydlo wrote in a letter to parents, WBZ reported. "While well-intended, this conversation was not part of the classroom teacher's plans and should not have taken place in the fashion it did."
The principal also said it's "imperative" to provide students all sides of an issue so they can "form opinions with guidance from parents," WBZ added.
What are parents saying?
"I don't particularly care for it actually," one parent told WHDH-TV, "and I don't know that the school should have someone there that's expressing their opinion that way." The parent called the incident "disrespectful" and said it's "not the platform" in an elementary school.
"I agree with what they're doing," another parent told WHDH, presumably in reference to the players kneeling to protest in general. But he said as far as what happened in the classroom, he said "I just don't think it's the proper place for it."
"I think it's a conversation that needs to be had. I think it's an important topic," another parent told WCVB. "But yeah, maybe that's a difficult way to do it."
"I think children should be taught that these discussions are going to happen in life," parent Kerrie Juels told WCVB. "Life isn't scripted. And you should be able to, at your own home, then react to those the way you want."
The fallout from the NFL player protests has hit other schools as well. A 6-year-old boy took a knee during the Pledge of Allegiance at a Florida elementary school last month and was told by his teacher to stand — which didn't make the boy's mother happy. A Louisiana high school told its students that anthem protests wouldn't be tolerated.
(H/T: EAGNews)