What happened?
Alfred Burns, 16, tried to steal a bicycle in front of a Bronx store around 9 a.m. Friday, police told the New York Daily News.

The store's owner flagged down a passing patrol and pointed out the teen, police added to the paper.

Burns pushed one of the approaching New York City police officers to the ground and put his hands on the cop's neck, police told the Daily News.

A cellphone video shows the teen on top of the cop — and a second officer on top of the teen, wrapping his arms around the teen and delivering punches to the teen's head.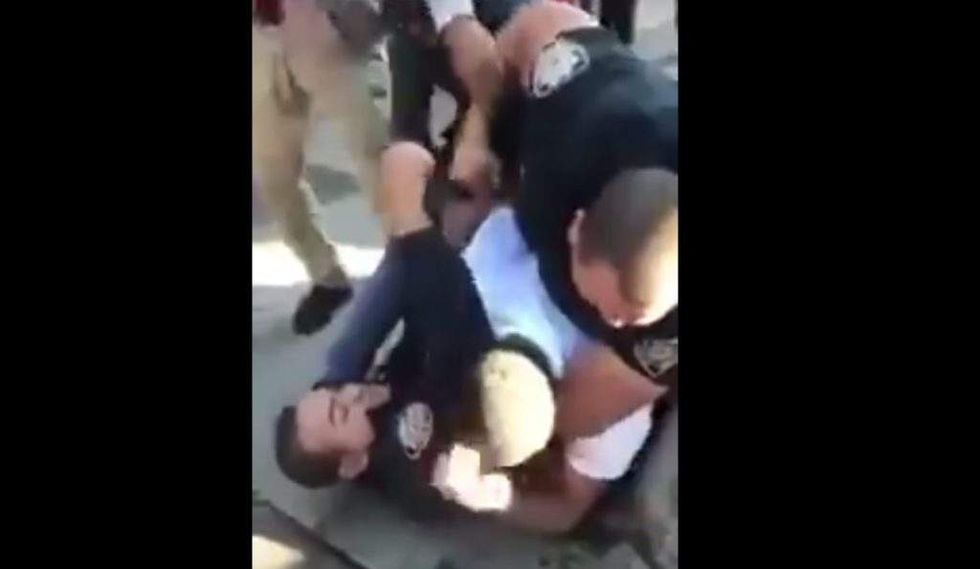 Image source: YouTube screenshot
A third officer was needed to help restrain the resisting teen and place him in handcuffs. That officer also appeared to try to get the second officer to stop throwing punches.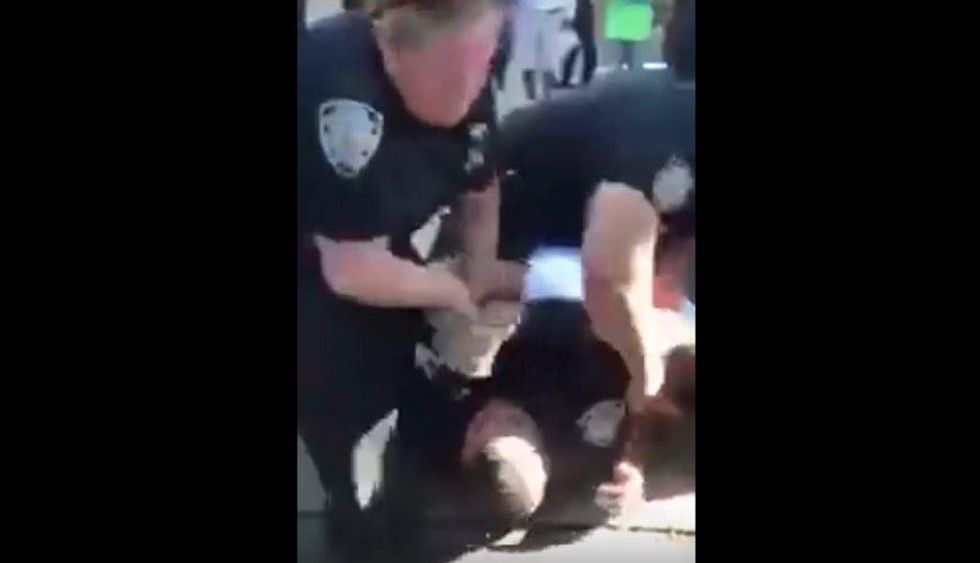 Image source: YouTube screenshot
How did the gathering crowd react?
A number of people at the scene appeared to try to pull the punching officer off the teen.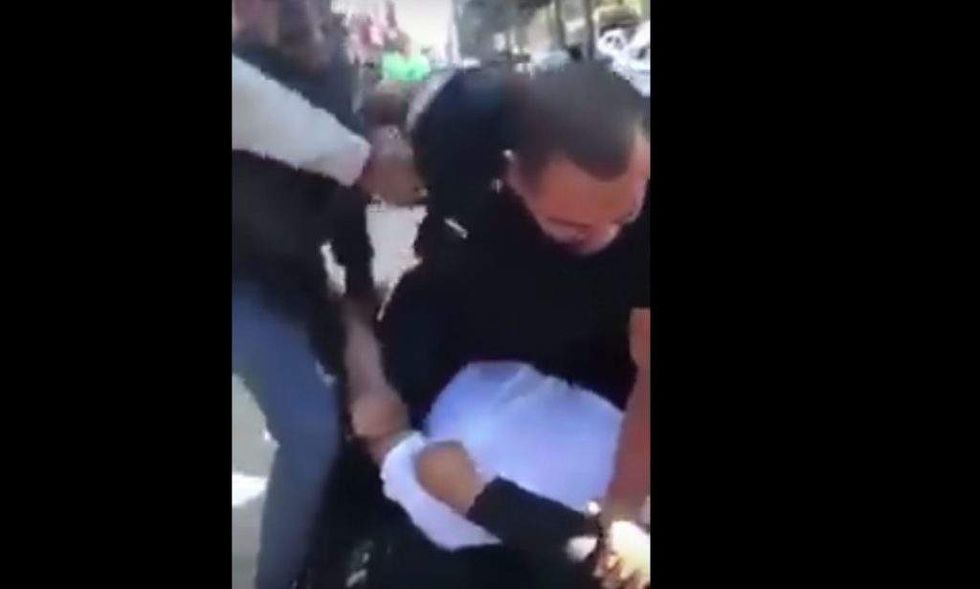 Image source: YouTube screenshot
On man shouted, "No, that's extra!" after one of the officer's punches.

"What are you doing?" a woman is heard yelling at police, then adding "I'm gonna f***ing kill you!"

"Let him go!" another person is heard hollering.

At one point, the officer who was punching the teen warned the crowd to step back.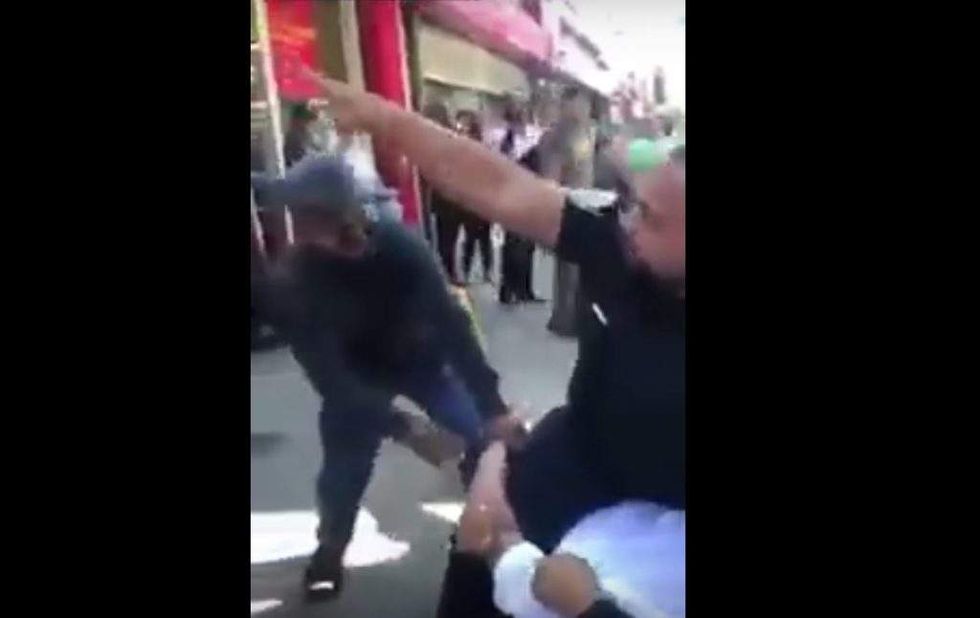 Image source: YouTube screenshot
What was the teen charged with?
Burns was charged with assault, larceny, resisting arrest, possession of stolen property, and giving a fake name, police told the Daily News.

He was held on $15,000 bond after his arraignment Saturday, the paper added.
What else are police saying about Burns?
He may have resisted arrest because he was wanted for a July 31 Bronx robbery, police told the Daily News reported.

Police said Burns allegedly followed a 56-year-old inside his building, pulled out a box cutter, demanded cash and ran off when the victim pointed out a video surveillance system, the paper reported.

Burns was charged Aug. 8 with two other Bronx robberies — including one the same day as the alleged box-cutter robbery, the Daily News said.

He allegedly pulled a knife on a taxi driver and swiped $75, a cellphone and a tablet, the paper added.
NYPD's Internal Affairs Bureau is reviewing the cellphone video of Burns' arrest, police told the Daily News.
Here's the clip. (Content warning: Strong language):
(H/T: Blue Lives Matter)