For one Virginia sheriff, NFL players taking a knee during the national anthem is disrespectful to the flag, the military and America.
So Bedford County Sheriff Mike Brown put his money where his mouth is and paid for a highway billboard that pushes back against the protests, declaring in no uncertain terms what law enforcement stands for — and kneels for.
The billboard reads, "Law enforcement stands & places hand over heart for National Anthem! We kneel when we pray!" and can be seen on Route 460 near the Bedford County entrance from Lynchburg, WSET-TV reported.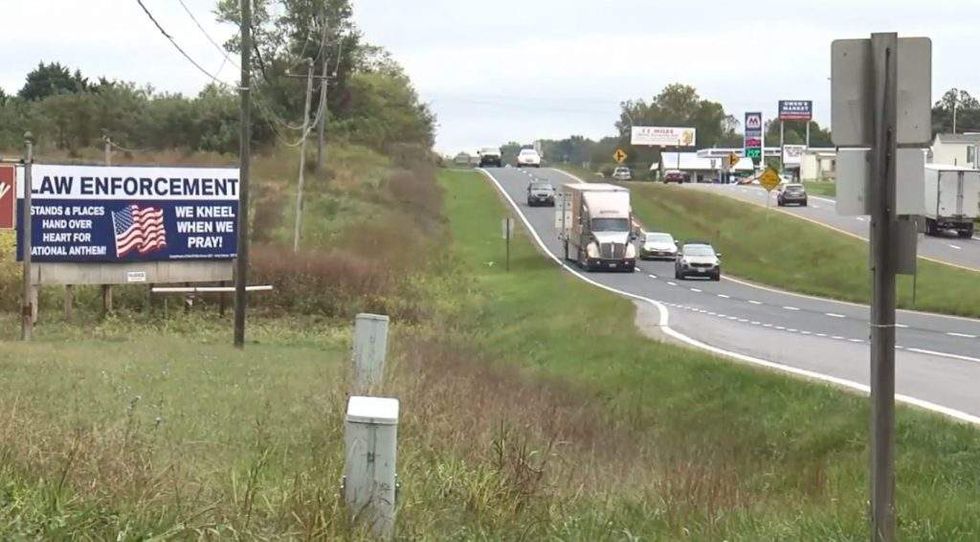 Image source: WSET-TV video screenshot
"I applaud demonstrating for social justice, that's great, but do it some other way than disrespecting our great country, and this flag," Brown told the station.
Brown added to WSET that he's always been a Washington Redskins fan — and a pro football fan in general — but that he doesn't watch games anymore because of the player protests. And Brown's billboard is his way of making his own statement about America.
"It's the greatest country in the world," he told the station. "It's been that way because of our military and our law enforcement."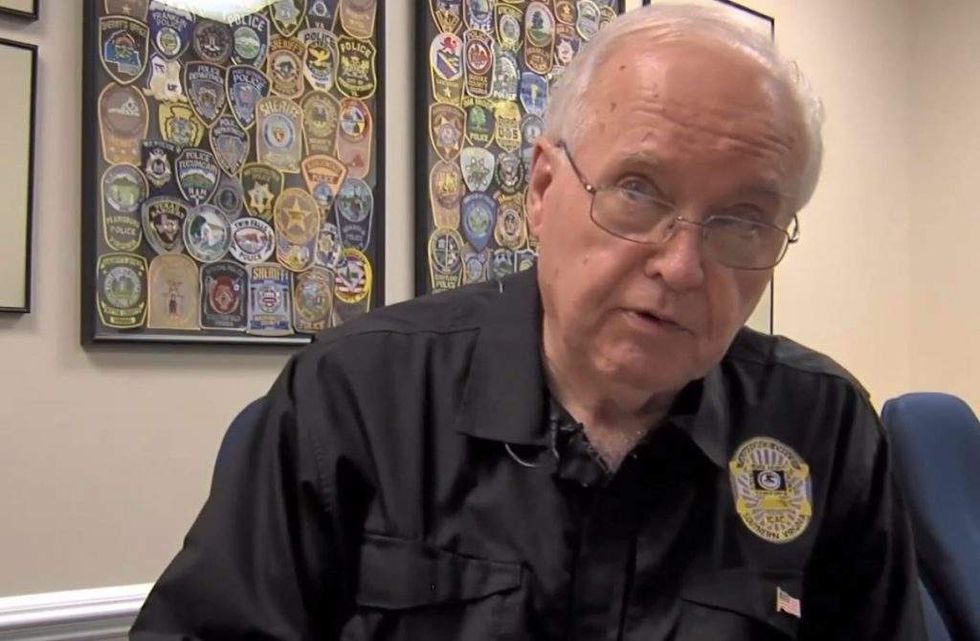 Bedford County Sheriff Mike Brown (Image source: WSET-TV video screenshot)
Locals seem to love the billboard — a lot.
"It definitely shows the law enforcement is behind the community," Sherri Stayton, a Bedford County resident, told WSET. "I'm proud of it absolutely."
Jeff Scott, also of Bedford County, told the station that he feels a "sense of pride" when he sees Brown's billboard.
"It shows respect for our country and the freedoms that we have," Scott told WSET. "Everything is related to that flag."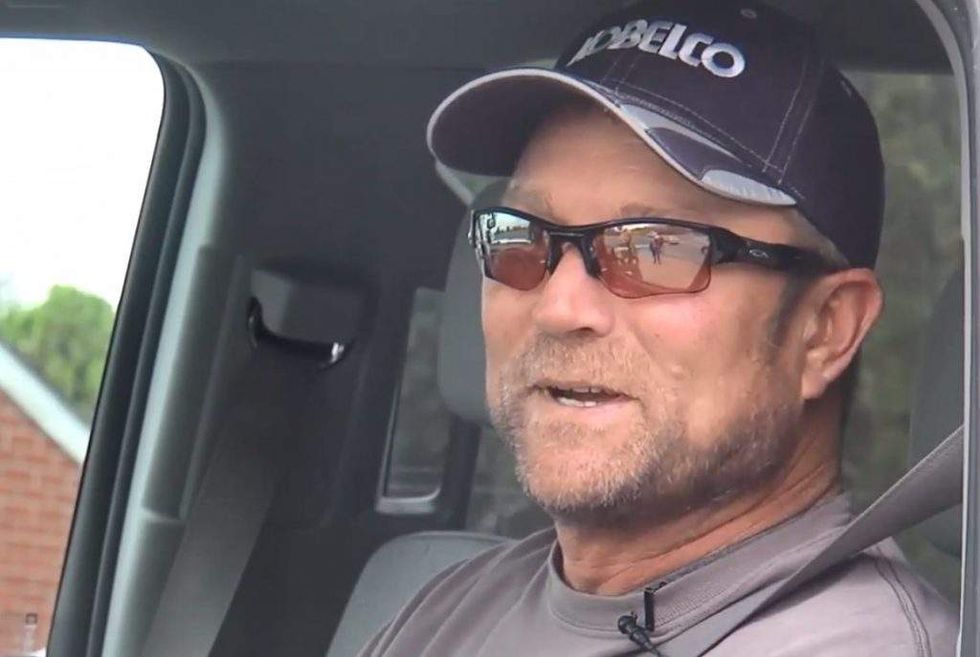 Jeff Scott (Image source: WSET-TV video screenshot)
Brown — an Army veteran who serves in the Military Police Corps — added to the station that he's creating a bumper sticker based on his billboard slogan for all the sheriff's department vehicles.
Sheriff Brown feels it's disrespectful that NFL teams kneel during national anthem and he's doing something about i… https://t.co/CzbW3Lxx8K

— Caren Pinto (@Caren Pinto) 1507914130.0
In case you're wondering, Brown added to WSET he'll also provide bumper stickers to all who want them until supplies last.
And for those who take issue with his sentiments, Brown had a message for them on Facebook late last month, saying "guess what, I could care less!"