What do sources say went down?
A Florida police officer is accused of not standing during the national anthem while on duty, WFTV-TV reported, citing sources familiar with an internal affairs probe.
Someone saw Orlando police Officer Ossie Battle sitting down as the national anthem played at the start of the city's annual dragon boat races last month, sources told the station.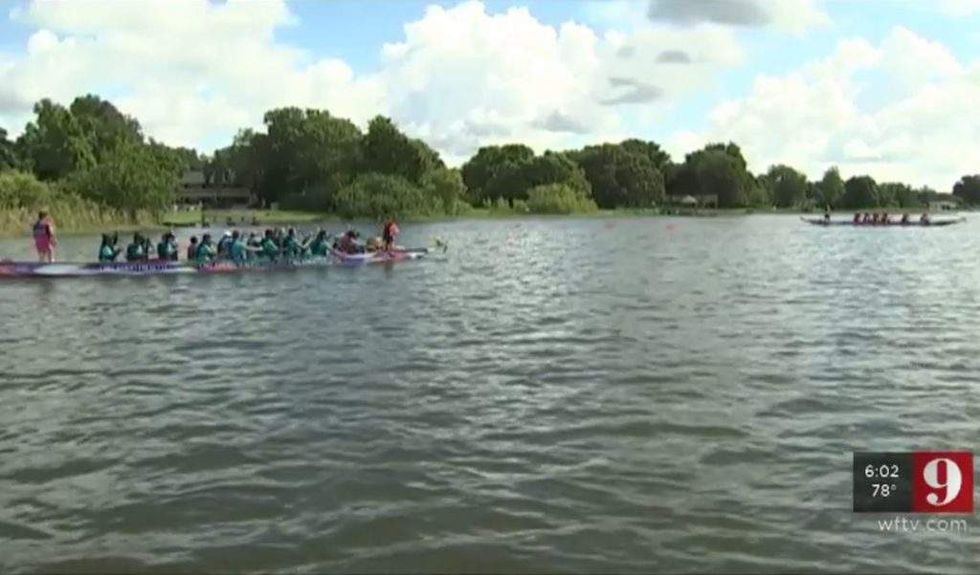 Image source: WFTV-TV video screenshot
Battle was asked to stand at the time, and he refused, WFTV noted, citing sources, who added that Battle said at the time he was protesting.
A fellow member of the Orlando Police Department filed an official complaint against Battle after learning of the incident, sources told the station.
Why is an investigation allegedly taking place?
Department policy requires officers to stand during the national anthem while on duty, WFTV reported.
"While wearing the uniform of this Department, whether on or off duty and when on duty in civilian attire, members will render the proper respect to the United States Flag," the policy reads, the station said. "Uniformed members will face, stand at attention and salute the flag."
The department wouldn't confirm the officer's name or discuss the allegations, WFTV reported.
What else do we know about the officer allegedly under investigation?
Several excessive force complaints have been filed against Battle in the last five years, the station said.
Battle was cleared last year of excessive force allegations after a man claimed Battle threw him to the ground during a 2014 traffic stop, WFTV reported.
He's now part of a $4.5 million lawsuit after a woman claimed Battle threw her down and broke her leg, the station reported.
(H/T: Blue Lives Matter)