What happened?
Four intruders armed with guns and a knife tried to rob the Florida home of a man they believed was wealthy — and kidnap his 17-year-old daughter as well Tuesday night, the Okaloosa County Sheriff's Office said.
The homeowner, 51, told deputies his daughter called saying the road to their home was blocked with barrels and garbage cans.
Turns out the culprits hoped to force the girl from her vehicle after she saw the road obstacles, but she just drove around them instead.
Soon after her father heard his dogs barking, saw motion-activated flood lights turn on and heard what sounded like a car door closing — so he decided to grab his gun.
Sure enough he saw intruders trying to force their way into his garage, and he fired three shots.
The suspects ran into nearby woods after having unscrewed some of his security lights.
A neighbor saw a suspicious car near her home about the same time and told deputies who soon pulled over a 2016 white Jeep Liberty.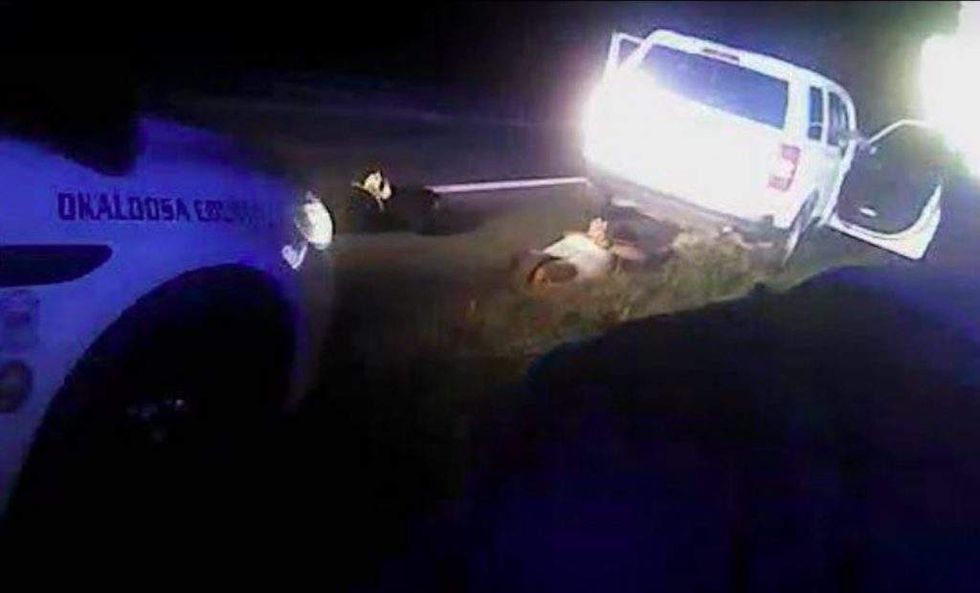 Image source: Okaloosa County Sheriff's Office
Inside the vehicle were three suspects ranging in age from 15 to 17, along with 19-year-old Keilon Johnson. Deputies also found latex gloves, facial masks and dark clothing.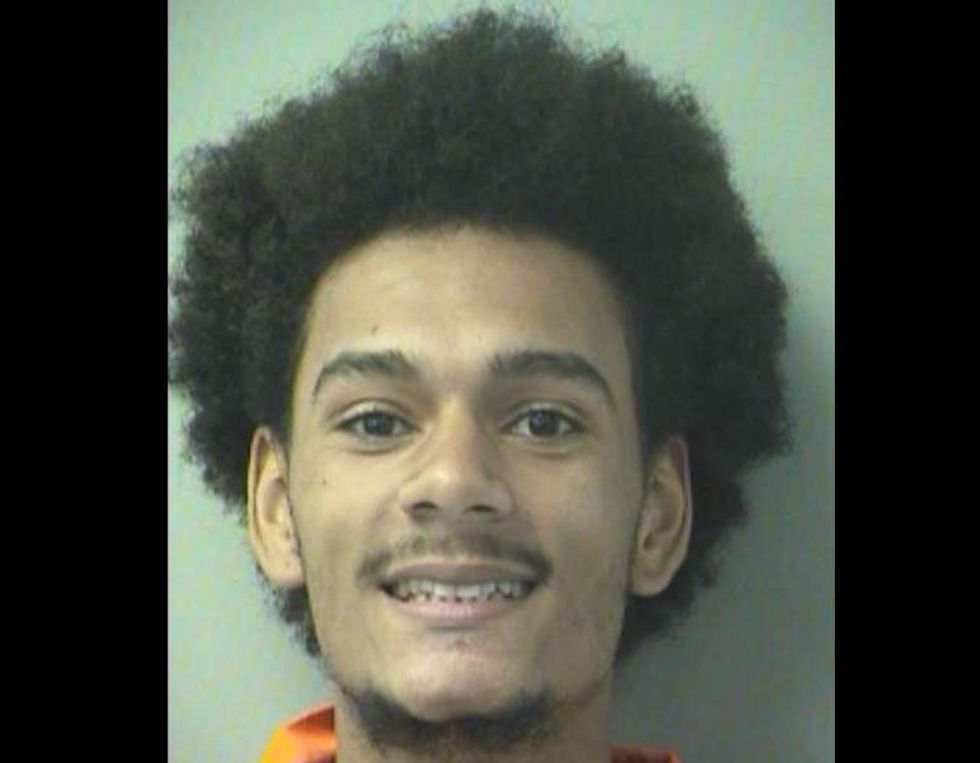 Keilon Johnson (Image source: Okaloosa County Sheriff's Office)
The sheriff's office said their investigation revealed the foursome's robbery and kidnapping plot — which included confronting and subduing the father — and they all have been charged with attempted kidnapping and attempted home invasion robbery.
Johnson was booked into the Okaloosa County Jail, and the other suspects were taken to a juvenile detention facility.