What went down?
Rodney Lee Williams, 35, entered a Birmingham, Alabama, gas station convenience store to purchase items earlier this month and got into an argument with a store employee, Birmingham police told WIAT-TV.
Surveillance video inside the store shows a customer yelling and gesturing across the counter.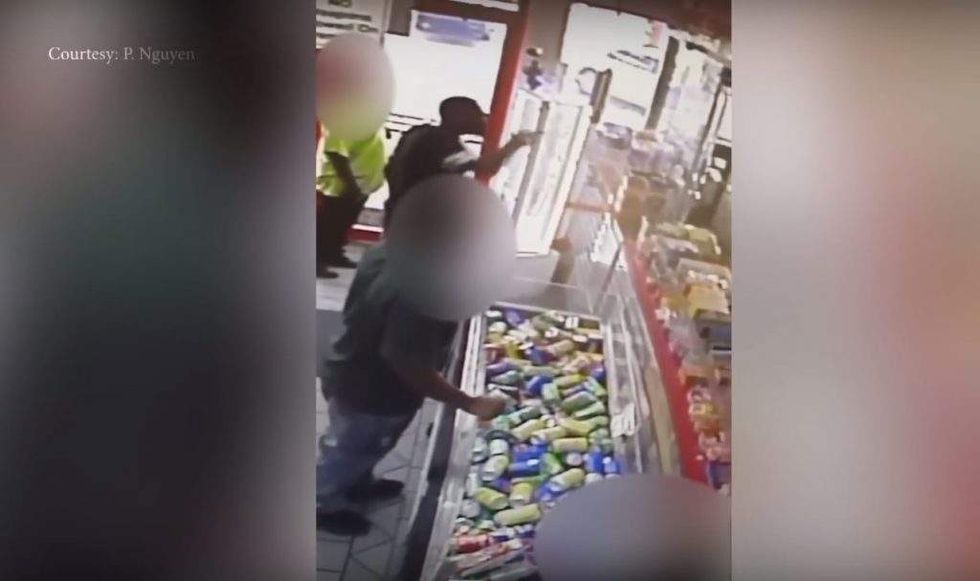 Image source: YouTube screenshot
Williams pulled a gun on the store clerk and was then maced in the face by another employee, investigators told the station, citing witnesses.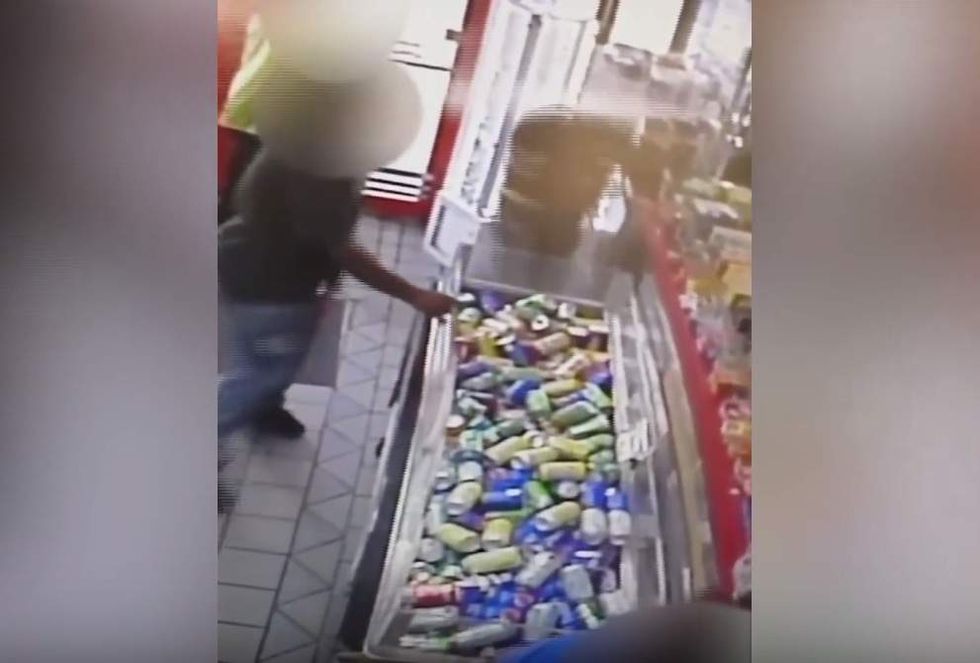 Image source: YouTube screenshot
Williams brandished the gun again, and the employee shot him multiple times in the abdomen, police told WIAT.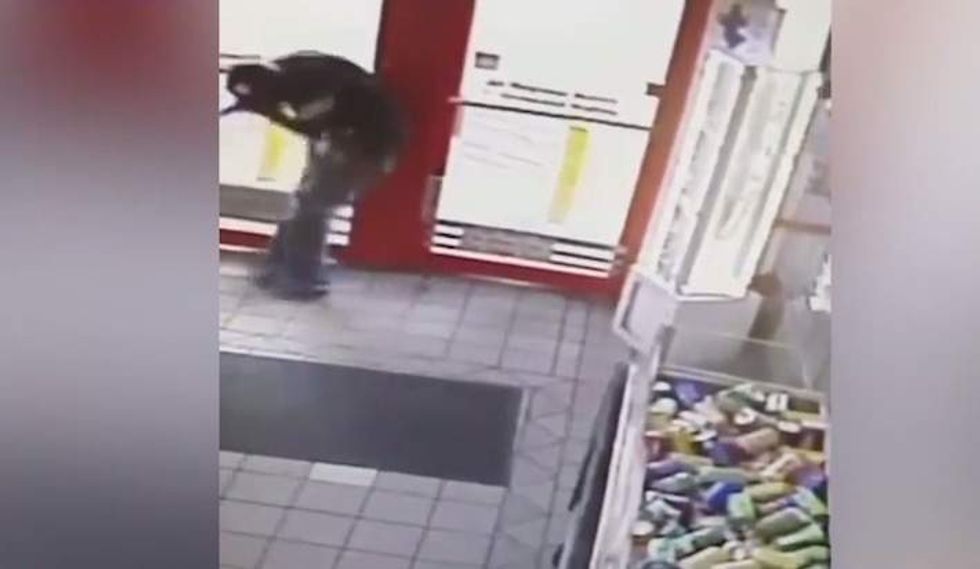 Image source: YouTube screenshot
Williams ran outside the store, collapsed in the road and died, the station said.
In a separate report, WIAT-TV reported that it spoke with someone in the store who said the customer came in demanding that he be respected.
Here's the surveillance video which appears to show the customer pulling a gun. (Content warning: Some viewers may be disturbed by the graphic nature of the clip):
What happened next?
Police Sgt. Bryan Shelton told AL.com an employee was taken to police headquarters for questioning but no charges have been filed.
"Based on information our investigators have, we believe the shooting will be ruled justifiable," Shelton told WIAT of the Nov. 3 incident. "The ultimate decision falls to the District Attorney's office. We have to make better decisions, even knowing when to walk away. Truly unfortunate."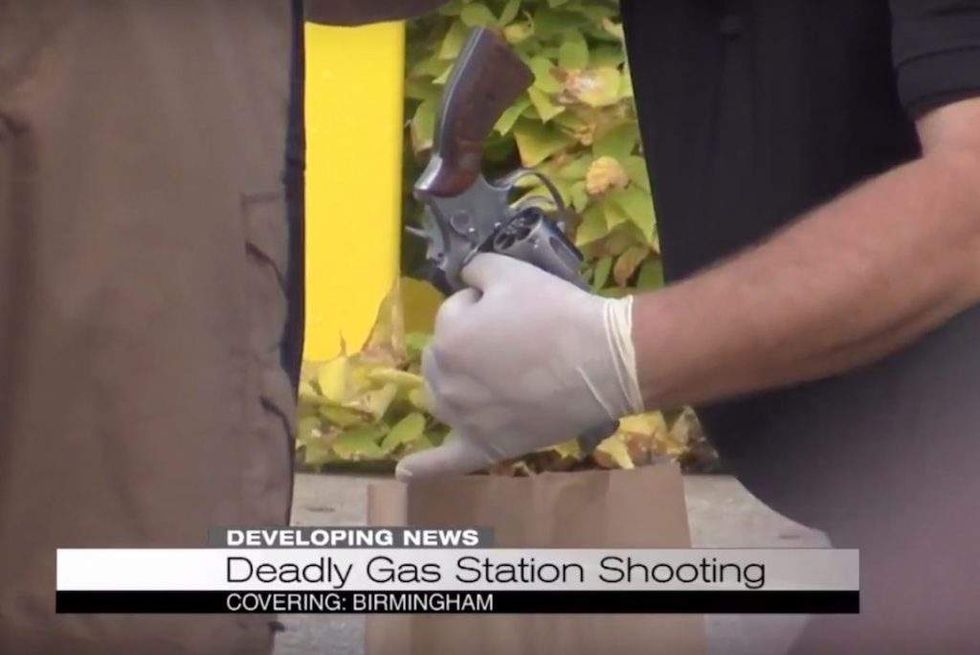 Image source: YouTube screenshot
How are community members reacting?
Within minutes of the shooting a crowd gathered outside the store in protest, WIAT reported, adding that it wasn't the first time locals have taken issue with the store and its owner.
Robert Walker, vice president of the Wahouma Neighborhood Association, said residents have tried to get the gas station shut down over past incidents.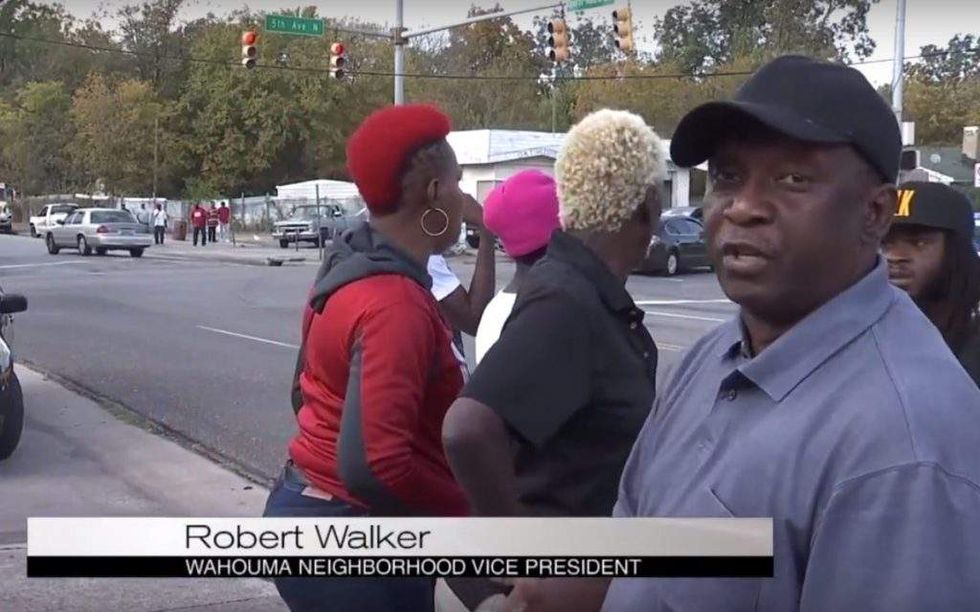 Image source: YouTube screenshot
Here's a video report of the protest, along with details of past incidents at the store:
(H/T: Blue Lives Matter)