It's amazing the trouble one can encounter when making assumptions — particularly if one is carjacking in the process.
Who wins the Darwin Award this time?
St. Louis police told KMOV-TV a pair officers were in an unmarked car Tuesday morning when they spotted a vehicle they believed was taken in a recent carjacking.

But while the officers waited on data about the vehicle, the station said a man armed with an AK-47 rifle exited the suspicious car and demanded the officers get out of theirs.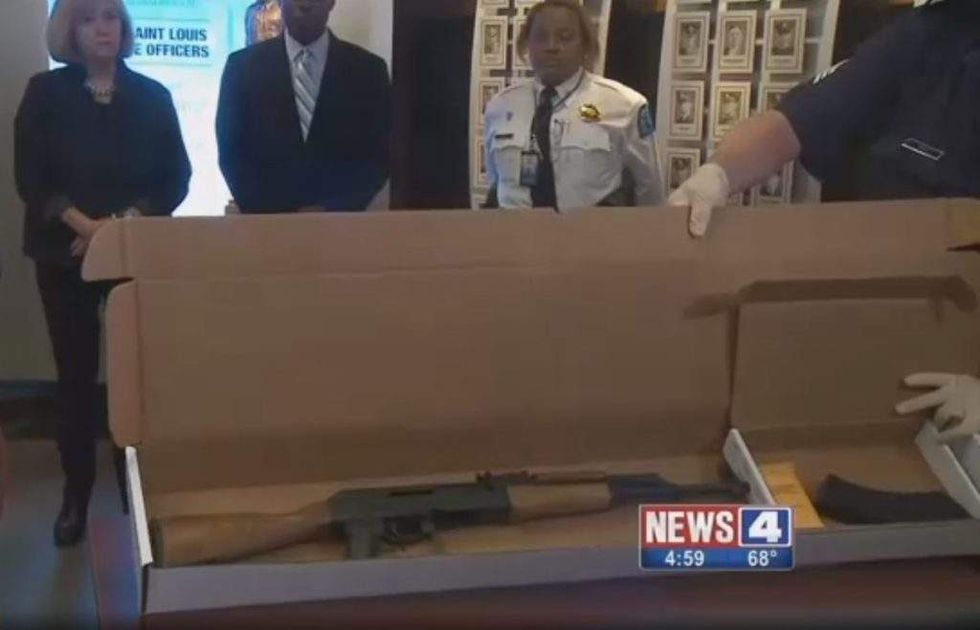 Image source: KMOV-TV video screenshot
As you might imagine, police told KMOV they don't believe the gunman knew who he was messing with — although authorities added that the officers were wearing clothing that clearly indicated they were law enforcement.
What went down next?
Just like that, gunfire was exchanged, the station said.

The gunman was wounded, and one of the officers suffered facial injuries from broken glass, police told KMOV.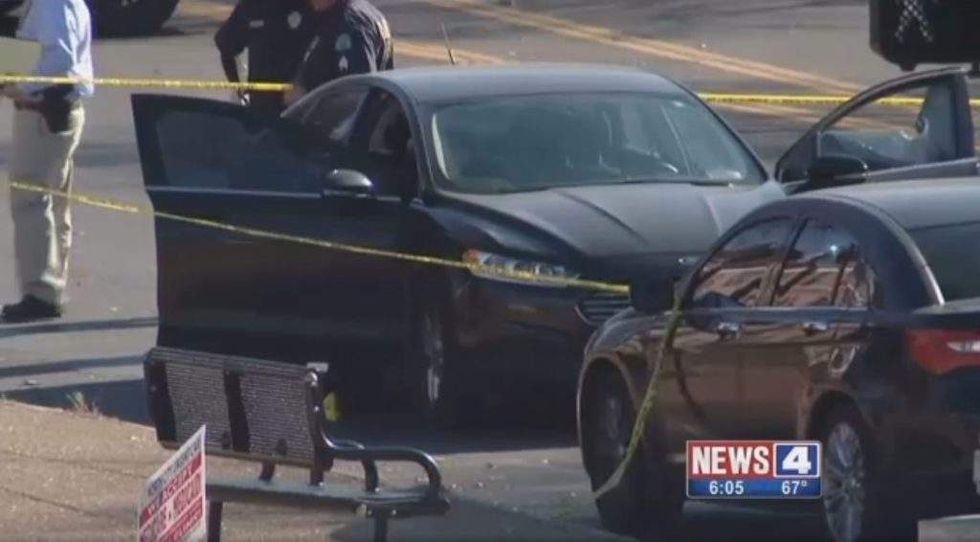 Image source: KMOV-TV video screenshot
The gunman, 21, was taken to a hospital with non-life threatening injuries, the station said, and the injured officer was treated and is expected to recover.

The suspicious vehicle took off from the scene with at least one person inside, KMOV reported.

While that car was later recovered, the station said cops are looking for another suspect.

Police believe the vehicle in question was taken in a mid-October carjacking, KMOV added.
(H/T: Blue Lives Matter)