It has come to this.
In a world where people everywhere gaze at their cellphones around the clock amid a predictably intensifying love affair with the persons who interest them most — themselves — a London cafe is cashing in with the logical next step.
Selfieccinos.
That's right. If you head to The Tea Terrace, you can buy a coffee drink accompanied by an image of yourself atop the froth.
How does it work?
Customers send their head shots to the barista and get a choice of a cappuccino or hot chocolate, Reuters reported.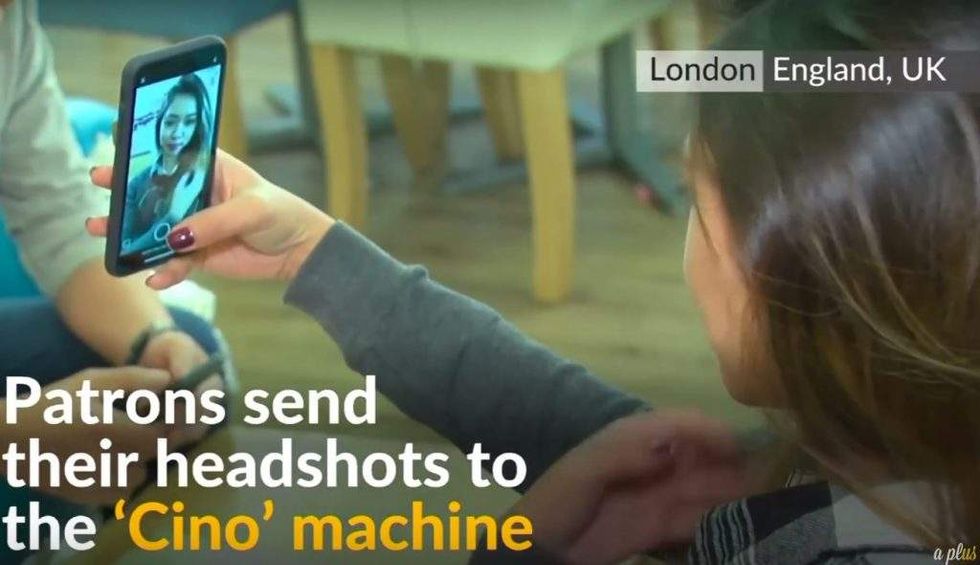 Image source: YouTube screenshot
The image is uploaded to the "Cino" machine, scanned and then reproduced upon the froth using a flavorless food coloring, the outlet said.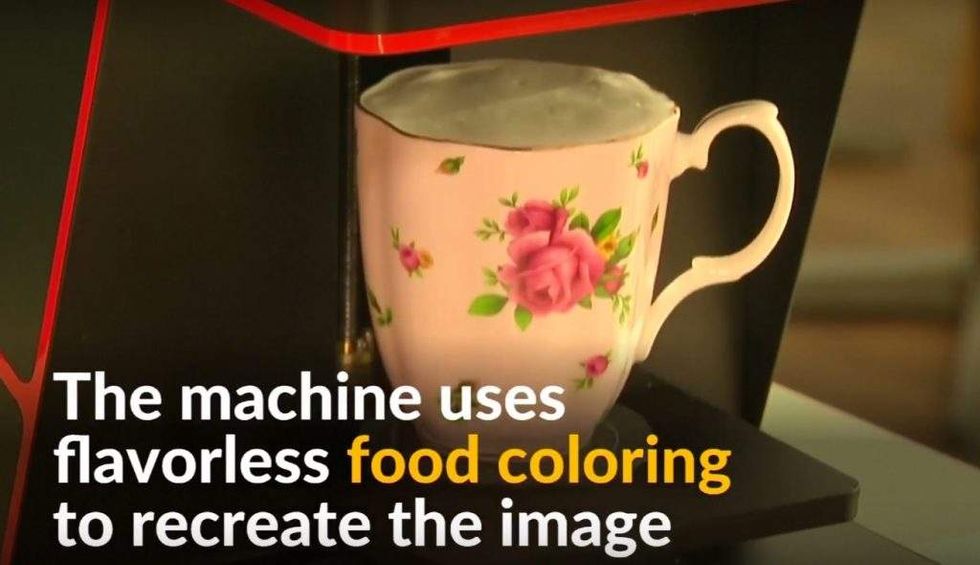 Image source: YouTube screenshot
After about four minutes, voila — your actual mug is right atop your coffee mug. All for $7.50 in American dollars, Reuters said.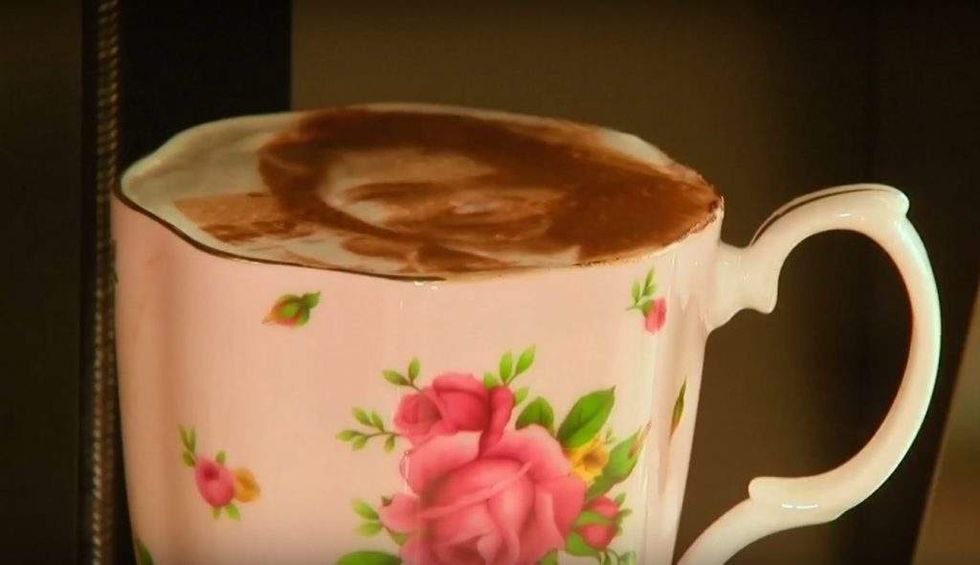 Image source: YouTube screenshot
What does the cafe's owner have to say?
"Due to social media, the dining experience has completely shifted," Ehab Salem Shouly told the outlet. "It's not enough any more to just deliver great food and great service — it's got to be Instagram worthy."
Over 400 selfieccinos have been sold since they launched on Saturday, Reuters reported, and the hashtag "Selfieccino" is going viral on social media.